I don't think there are many good things in life that come for free or out of luck.
Or, to frame the same idea with a great saying: 'you reap what you sow.'
There will always be unforeseeable life events that change things, or elements that are outside our locus of control, but in the grand scheme of things, I believe we have control over what happens to us.
I think that notion is quite empowering.
I also think that is a large part of why I like writing and experiment with side hustles so much. Personally, I'm at a stage in life where income generation is one of my priorities, and I've made the conscious decision to actively work towards satisfying this desire.
I also think this notion is one of the reasons I despise hyperbolic content that misleads people into thinking making money online takes no time or effort.
If something is too good to be true, it usually is. Yet, there are still thousands of guides, lists, and ebooks out there that promise simple ways to make money online or develop passive income streams seemingly overnight.
However, I have always loved the idea of creating passive income streams, and I don't want to be afraid of writing about it just because the topic sometimes has some skepticism associated with it.
So, that's what this post is all about: actual ways to develop passive income streams, and what you should expect in terms of upfront work and maintenance.
Take note of those two key metrics: upfront work and maintenance. Different passive income streams require different things, but they will all invariably require some form of initial effort and monitoring.
This post will contain:
Simple and instant ideas to develop passive income streams (easy).
Ideas for creating passive income from hobbies or side hustles (medium).
A passive income idea that requires some substantial investment (hard).
When it comes to creating passive income streams, input generally equals output. However, while these simple ways to make passive income won't break the bank or change someone's life, they aren't a bad way to immediately make some extra pocket change.
Let's get to it!
Embee Meter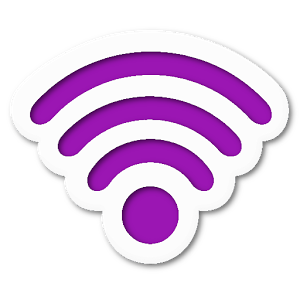 I've mentioned Embee Meter before in my phone farming guide, and this mobile app is hands down the most simple way to start a modest passive income stream.
Embee Meter is a data collection app that pays users for having the app run idly in the background of their smartphone.
Embee Meter states that they collect data regarding mobile service strength and performance that cellular networks are interested in, and that your personal data is never collected or sold.
I still don't use Embee Meter on my main cell phone and use it on one of my spare phones instead, but you can choose the option that suits your privacy concerns.
Embee Meter pays out between $0.10-$0.30/day depending on where you live, and users can redeem Meter Points for PayPal cash or Amazon gift cards.
To date, I've redeemed $60 from Embee Meter, making it a pretty straightforward but reliable passive income stream builder: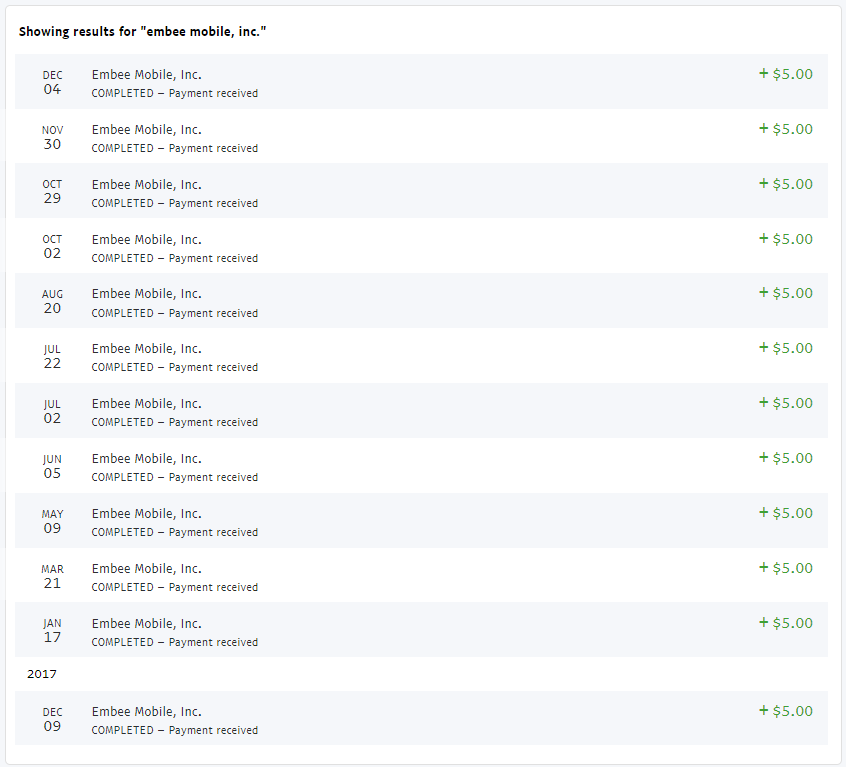 Embee Meter is only available on certain kinds of Android devices, but most newer models should work! Simply download Embee Meter on the Google Play Store to see if your device qualifies.
Initial Work Required: 5 minutes.
Maintenance Required: 1 minute a month.
Annual Passive Income: $36.50 for most users.
MobileXpression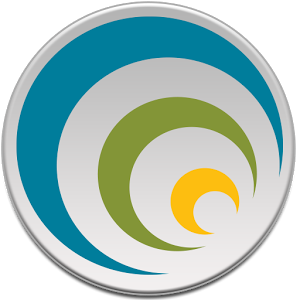 Alright, one more data collection app for this list of passive income ideas!
MobileXpression is a bit more finicky than Embee Meter, but it has a nice signup bonus and reliable earnings to make up for it.
Once you install MobileXpression, you start earning 2 weekly credits that can be redeemed for gift cards at Amazon, Best Buy, or Starbucks.
Weekly points amount to $1.66 in worth if you exercise patience and accumulate 15 credits for the maximum reward of a $10 gift card.
However, MobileXpression also has a signup bonus of $5 once you have had the app installed and running for a week, so that is a nice bonus!
I mention how to use passive income apps and other nifty passive income tricks for beginners in my recent YouTube video as well:
Don't forget to give the video a like and to subscribe 😉
Personally, I redeem my points for Starbucks gift cards as a nice treat, and this app is a nice addition for any passive income stream!
Initial Work Required: 5 minutes.
Maintenance Required: 1 minute a month.
Annual Passive Income: $86.32, although I have earned closer to $4o this year because the app is somewhat finicky.
Check out if your device is eligible for MobileXpression.
Earn Money for Saving Energy with OhmConnect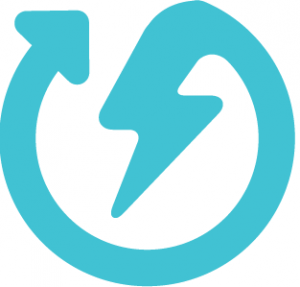 I'm normally against including apps or services that provide cash back in my passive income lists because I don't think spending money to generate cash back is a viable passive income stream.
However, for necessary life expenses that are unavoidable, receiving cash back is kinda like passive income because these costs will always exist in your life. Okay, a bit of a stretch, but you get the idea!
Anyway, OhmConnect is a pretty exciting way for users to save money by cutting down on their energy usage.
Energy companies have a certain capacity than can fulfill with their most efficient plants, and during peak usage times, these companies might have to rely on less efficient power plants to meet their total energy needs.
Power plants would much rather prevent users from using energy during peak times to avoid using inefficient sources, but to do this, they would have to incentivize their users and that was previously done by just making hydro cost more during peak times.
However, OhmConnect allows power plants to pay users to not use energy during peak times.
When energy usage starts to approach a maximum load, OhmAlert sends out a text message to their user base.
OhmConnect users can then participate in 'Ohm Hours' by reducing their energy consumption for the next hour or so. OhmConnect then proceeds to sell your negative energy consumption back to energy companies, splitting the proceeds with users who saved energy.
Specifically, OhmConnect keeps 20% of the profits and shares 80% with their users. All you have to do is refrain from using high energy appliances or turning on all your lights, which is what any savvy individual probably does during peak hours.
OhmConnect pays through PayPal once users have accrued $10, but the real question is: how much can you earn with OhmConnect?
Well, OhmConnect measures your average home energy consumption for up to 10 days prior to your first Ohm Hour. This measurement is your baseline, and you earn points anytime you reduce energy consumption below your average.
A point is worth $0.01, but reducing your energy by more than 20% or 40% of your average will double or quadruple your points.
Generally, you can expect to earn between 10-40 ish Ohm Points per Ohm Hour.
However, you can earn more OhmPoints by:
Connecting smart devices in your home to OhmConnect, which grants a 300-500 point bonus.
Leveling up from silver all the way to platinum, which can grant up to 5,000 points.
Maintaining an OhmConnect streak: if you earn points for 3 consecutive Ohm Hours, you can start earning 25% more points for future hours until you break your streak.
OhmConnect is only available in the following areas and for users with these hydro companies:
California users with PG&E (Pacific Gas & Electric), SDG&E (San Diego Gas & Electric) or SCE (Southern California Edison)
Texas users with Smart Meter Texas
Ontario users with Toronto Hydro
If you don't live in those areas, you can still use OhmConnect to earn tokens, which can be redeemed for sweepstakes or discounts on smart appliances. Not the same as cash, but not awful.
Ultimately, OhmConnect isn't the most traditional way to start a passive income stream, but it can definitely save you up to $100/year (or more) if you diligently reduce your energy consumption and maintain a streak.
Initial Work Required: 15 minutes.
Maintenance Required: Some habit adjustments every month.
Annual Passive Income: $10-$100+
Sign up for OhmConnect and start saving money on your energy bills!
Fitness Apps like Carrot Rewards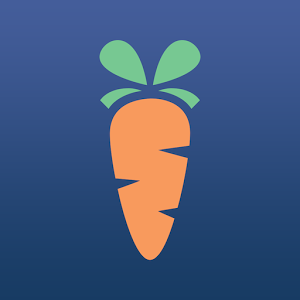 I've mentioned passive income apps before in my post on fitness apps that pay users, and I'm actually an avid user of monetized fitness apps in general.
Fitness apps that pay users work on a similar model as the other data collection apps I have mentioned. Simply install these apps, share your data with them, and receive compensation for doing so.
Fitness apps generally work by connecting to your smart phone, FitBit, or Apple Watch, and they encourage users to meet daily step goals and remain active.
Some apps like Carrot Rewards are backed by provincial governments, while other apps like Lympo.io or Sweatcoins use blockchain to reward their users.
Personally, I use Carrot Rewards, which rewards me with Drop points whenever I reach my daily step count, and it helps me redeem a $5 Starbucks/Amazon every month or so.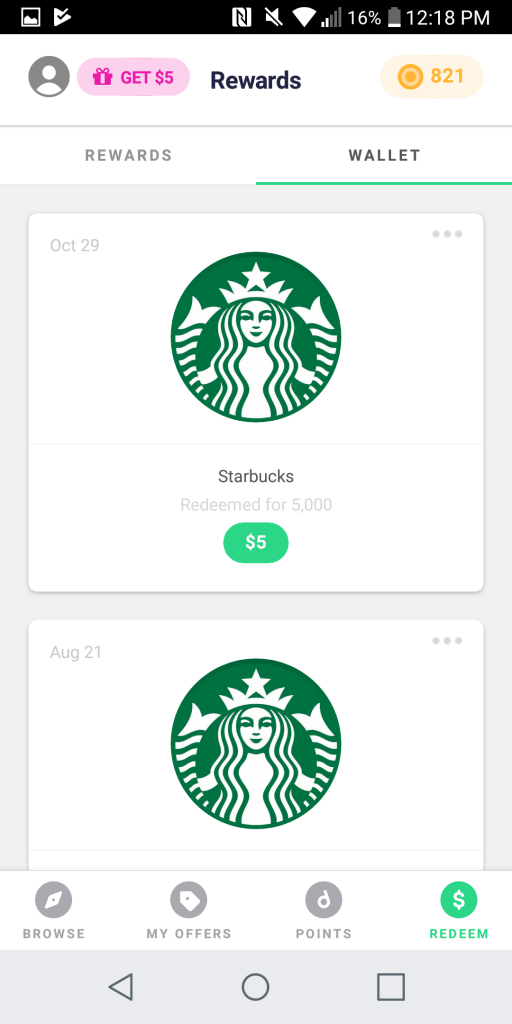 Ultimately, fitness apps that pay are a simple but effective way to build up your passive income streams and earn some extra pocket change.
Initial Work Required: 5 minutes.
Maintenance Required: None.
Annual Passive Income: $10-$45+ from my experience (I'm on track for about $40).
Utilize GPT Websites in Passive Mode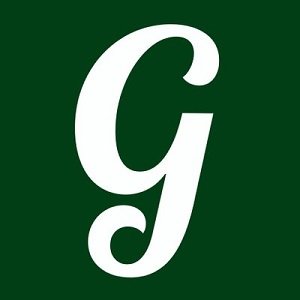 GPT websites are 'get paid to' websites that reward users for completing tasks like answering surveys, downloading mobile apps, or watching videos.
I don't use GPT websites for anything that isn't passive, but I occasionally run video portals on an old laptop or in the background of my computer when I work.
I've covered the best GPT websites before and ways to earn passive income with them, and recently, I've been running Engageme.TV's video reward portal through Grindabuck.
GPT websites won't make you rich, but they aren't a terrible way to earn a few extra dollars a week.
To date, I've earn $65 from using Grindabuck, and I've also experimented with a few other GPT websites to find new passive income streams.

Initial Work Required: Just create an account on a GPT website.
Maintenance Required: 5 minutes on the days you run a video rewards platform (to refresh the portal when it times out).
Annual Passive Income: Realistically $0.20-$0.80/day depending on your geographic location, so potentially $100+ a year!
Making Money by Investing in Dividend-Paying Funds/Stocks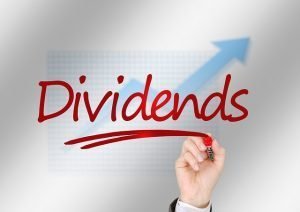 This one is truly as simple as it gets when it comes to developing new passive income streams.
There are a myriad of companies that pay out dividends to their shareholders, and you can become a shareholder by buying these stocks or mutual funds/ETFs that contain dividend paying companies.
Your risk aversion and financial goals will certainly play a role in how you start investing, but dividend paying stocks are definitely something to keep in mind as you do some research!
Dividend stocks can also provide a way for retirees to create supplemental income, but you can always have your dividend payments automatically re-invest into your portfolio if you don't need dividend income immediately.
Initial Work Required: Varies on your knowledge and preferences.
Maintenance Required: Varies on your knowledge and preferences, but you can just sit on your holdings and rebalance occasionally
Annual Passive Income: % varies based on holdings.
Making Money with Peer to Peer Lending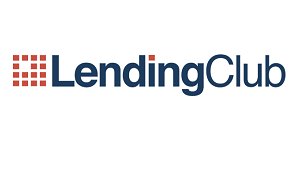 I'm going to state that this isn't my cup of tea when it comes to creating multiple passive streams but hey, some people are advocates of peer to peer lending.
P2P lending is what it sounds like. A group of peers (lenders) pool their money together to lend out to borrowers at various agreed interest rates based on loan risk, the amount borrowed, and other factors.
With P2P lending, individuals investments are typically kept small, so you are never solely funding a single loan by yourself to avoid disaster if the borrower defaults. Rather, your investment is split into a collection of loans along with other investors.
Typically, lenders use Lending Club to get started with P2P lending, and Lending Club advertises their investors have seen 3-8% historical returns (nowadays, it's more like 4-5%).
Here's the thing: P2P lending is still risky, and the returns aren't even that great, especially if you select automatically created portfolios instead of creating your own.
Between the risk of borrowers defaulting and returns that under perform a lot of ETFs or mutual funds out there, it's a hard sell for me personally.
As my friend Peter from Seller at Heart points out, however, there are other ways to get started with P2P lending.
For example, Reddit r/borrow is a subreddit where lenders and borrowers come together to cut out all the middlemen.
r/borrow terrifies me.
There are scams, loan defaults, and missed payments. However, there's also money to be made, and a quick look at user history on the sub shows that there are plenty of people lending out hundreds or thousands of dollars and receiving interest on their loans after being paid back in full.
If you are a risky person with some money to dabble with, P2P lending might be a viable passive income stream for you!
Initial Work Required: You will definitely want to research the risk associated with the loans you are providing as much as possible.
Maintenance Required: Less on LendingClub, more on r/Borrow.
Annual Passive Income: % varies based on holdings.
Rent out Assets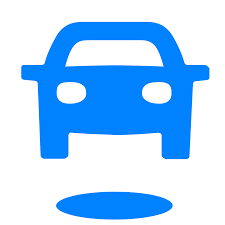 P2P lending isn't the only way people can generate supplemental income by lending out their assets.
The gig economy is ripe with opportunities to create new passive income streams or start a side hustle, and there are a variety of ways to lend out your assets to make money.
If you have a vacant space or second residence, rental properties are obviously a great place to start. Some of the most popular ways to make money by renting your home include:
You could also consider renting out your own vehicle. While this does depreciate the value of your car overtime, you can do the math to figure out if the additional miles put on your vehicle are worth the extra income.
2 popular options for renting your car to make money include:
Finally, (and most passively), you could always rent out things you simply don't use on platforms like:
Initial Work Required: You will have to list your assets and then correspond with renters/hand over your assets, but it's mostly passive past that point!
Maintenance Required: Depends on the asset you rent.
Annual Passive Income: Depends on the asset you rent.
Passive Income Ideas that Require Initial Investment
While the list of apps and investment options I just liked are easy ways to create some passive income streams, many of them are limited in how much money they can make.
If you really want to get serious about creating supplemental income, you usually have to put in some sweat equity first!
Start a Blog to Make Money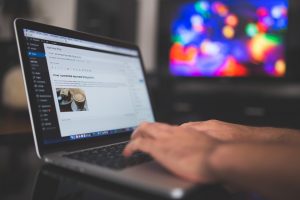 Blogging is not easy money. It never really was, and it certainly isn't anymore considering how saturated the internet is.
However, as I explain in my blogging guide and post on the road to a $100/month blog, I believe you can effectively monetize a website within one year if you put in the time and have a basic understanding of SEO/marketing.
Hell, there are bloggers out there making way more money than me, and the majority of their traffic comes from Pinterest or Facebook…you don't have to be a SEO guru to drive traffic around the web.
If you are willing to put in 6 months – 1 year of work, I firmly believe you can establish a decent passive income stream that will generate supplemental income for years to come.
To date, I've made almost $1,500 from blogging, and I have put in more than 500 hours if I had to guess.
That's an hourly rate of less than $3 (ouch), but articles tend to become more valuable over time if you diligently update them and Google ranks them more highly.
Now, I don't want to turn This Online World into a passive income source, but if I did, there are ways to do it like:
Bringing on a partner to take over daily operations.
Outsourcing content writing using money the blog generates.
If you create a revenue-generating blog, you can easily do both of these things.
Initial Work Required: Several hundred hours of work and probably $100-$150 in upfront costs (WordPress hosting, a domain name, and a theme).
Maintenance Required: A few hours a week until you decide to outsource things completely.
Annual Passive Income: This will vary, but I think $100-$300/month is realistic within one year.
Create a POD (Print On Demand) Store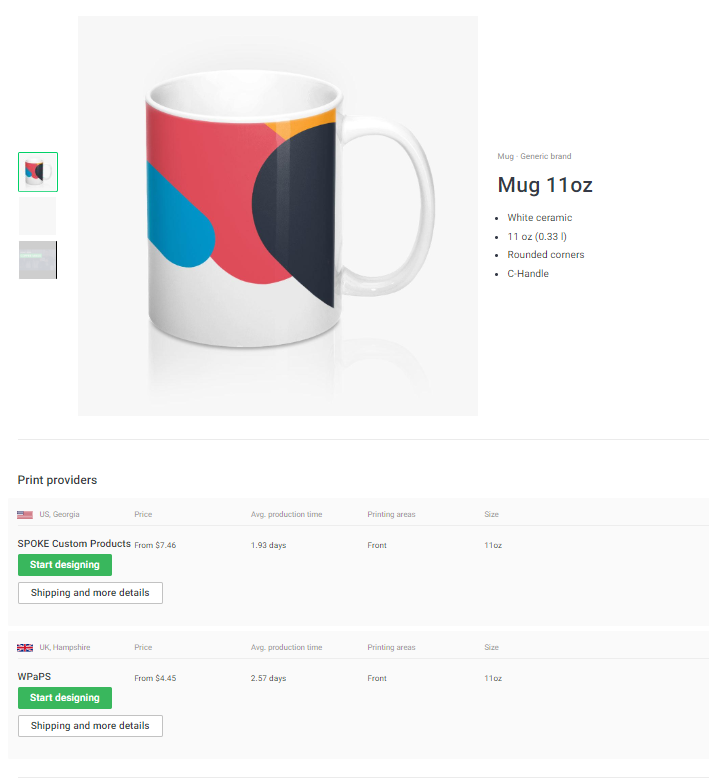 I created my own POD store earlier this year, and sold absolutely horrendous mugs on Etsy.
Ultimately, I only made 2 sales and my POD manufacturer refused to create my merchandise because I blatantly infringed upon multiple trademarks, but hey, these things are just details.
The point is, if I could initiate sales by selling literal garbage on the internet, the barrier to entry really isn't that high.
Take some time, create a few neat or funny graphics, and design some merchandise on a POD service like Printify or Printful.
Then, connect your store to an online marketplace like Etsy, Redbubble, Society6, or other similar marketplaces. Take a few minutes out of your day every now and again to post an image on Instagram and spam-follow some people, and you will invariably drive traffic to your storefront.
Even if 1-2% of people convert, you'll make a sale every hundred visitors. That's not too hard to drive from Instagram.
Initial Work Required: 4-5 hours of work if you just want to make a few stupid designs.
Maintenance Required: 20 minutes a week for Instagram marketing purposes.
Annual Passive Income: This will vary, but I could see a humble POD website making $20/month after a few months of growing an Instagram following.
Sell an Online Course on Udemy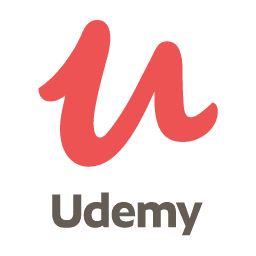 Udemy is a marketplace where users can pay to enroll in classes to learn more about a specific skill or industry from an instructor.
From learning to code in Python to drawing the perfect sketches, Udemy has quite the extensive array of courses. Additionally, courses on Udemy are generally affordable, with most courses starting from $14.99.
Anyone can become a teacher on Udemy, and you can pre-record lectures to develop your own course material for a specific audience without having to pay.
Udemy has a payout structure that really benefits content creators who can market to their audiences on an independent channel outside of Udemy.
Here's how the revenue share model works:
Instructor promotions: You earn 97% of revenue on course sales if a customer purchases your course using an instructor coupon.
Organic sales: Sales driven organically on Udemy result in 50% revenue share.
Paid advertising: Course sales resulting from paid advertising or affiliate networks result in 25% revenue share.
If Udemy's payout structure isn't for you, you could also sell courses through your own blog or by growing a Medium following and promoting your courses there.
Now, Udemy is an incredibly competitive marketplace with over 80,000 courses. If you decide to sell online courses to hopefully create a new passive income stream, you best be willing to put in some serious work hours and deliver quality!
Initial Work Required: I'm not too familiar with creating online courses, but I imagine this could easily take 50+ hours.
Maintenance Required: Promoting your course on social media or other platforms might take a few hours per month.
Annual Passive Income: This will vary depending on how successful your course is. You could earn a whopping $0, or much more.
Sell Videos on NewsFlare or Rumble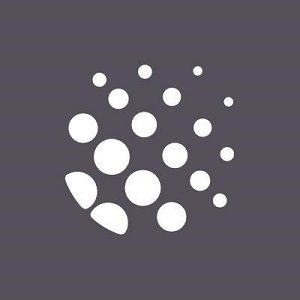 Once again, I have to shoutout Peter from Dollar Sanity for this passive income idea!
If you have ever captured crazy, hilarious, or endearing videos before on your cellphone, Go Pro, or dash cam, you might be able to make money by licensing your videos.
News agencies or media outlets are always on the lookout for viral video opportunities or high quality content, and they are willing to pay for it. However, just like anything else in this world nowadays, there are marketplaces where you can sell your videos rather than selling directly.
Newsflare and Rumble are two popular websites where you can sell your videos to make money.
When one of your videos sells, you earn 50% of the total sale.
How much you earn per video sale depends on a variety of factors, including:
What media outlet is buying your video.
How the video will be used.
The time-frame the video will be licensed for.
Newsflare states that videos typically earn between $25-$100, but videos can earn more if they are licensed by large companies for a considerable amount of time.
Ultimately, if you have some potentially viral video content, you might be able to earn some passive income by licensing the video every few months!
Initial Work Required: Simply create an account on a video licensing marketplace and upload your content.
Maintenance Required: None.
Annual Passive Income: This will vary depending on if your video is popular enough.
Earn Passive Income with Domain Parking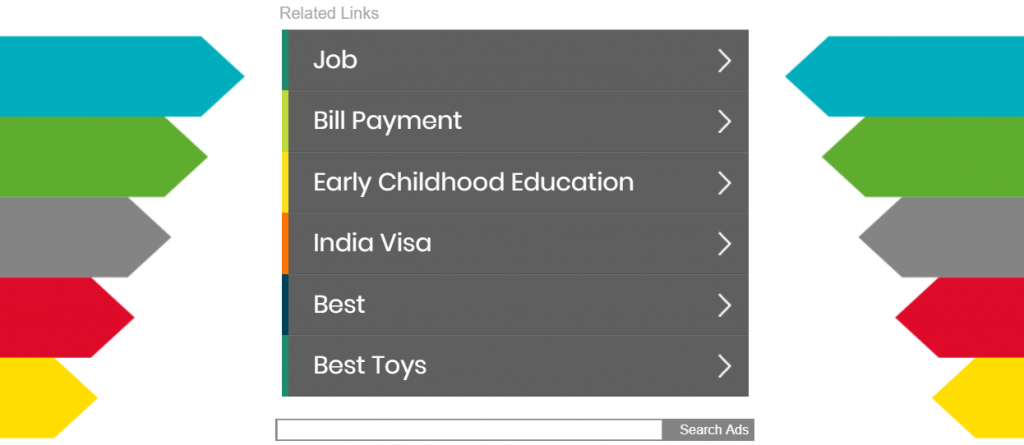 If you have ever stumbled across a web page and it looked something like the image above, you might have thought you were on a broken website.
However, websites that have nothing but an advertisement block and search bar aren't broken, they're parked domains.
So, what is domain parking?
Well, domain parking is the process of registering a domain name without having any content or service associated with the domain name. No website, landing page, lead generation offer, or anything. Just a domain name that's hosted and filled with advertisements.
When users visit a parked website, the webmaster earns revenue on a RPM and CPC basis (i.e. they earn money for advertisement views and for every advertisement click).
You might also wonder: why on earth would anyone ever go to a parked domain?
Well, experts on domain parking typically use a few tricks to buy the right domain names, including:
Buying aged domain names that have a strong backlink profile (so old backlinks can continue to drive traffic to the newly parked domain).
Buying misspelled domain names that closely mimic existing websites that are popular (so people mistakenly types the parked URL).
Buying exact match domains (EMDs) that you wager people will type in directly into their browser.
Buying expired domains or misspelled domains are certainly the most popular way to get started with domain parking, although the misspelling approach is certainly a grey area.
In any case, after some research and domain purchasing, users typically host their domain name with a domain parking service like:
Sedo.
ParkingCrew.
GoDaddy's CashParking.
TheParkingPlace.
The thing is, as with domain flipping, domain parking requires a lot of know-how, and your chances of success are low if you only buy 1 domain and you don't do any research.
However, if you already have some domain names that aren't in use or if you want to experiment for some fun, domain parking could be a neat experiment!
I actually parked Buy Hunting Gear for 1 month after I stopped my dropshipping experiment, and while it didn't accomplish anything, it was pretty funny all in all.
Initial Work Required: Quite a bit of research and reading to buy the right domain names, and then some setup time with a parking service.
Maintenance Required: Keep on top of your domain renewals on an annual basis if they are making money.
Annual Passive Income: This will vary. Probably nothing, but you might be able to earn some modest bits of money a month if you find a good domain name!
A Passive Income Idea that Requires Substantial Investment
If you have some actual capital that you want to use in order to develop new passive income streams, there is one option in particular that comes to mind.
Purchase a Profitable Blog or Affiliate Website

Businesses are bought and sold in the real world all the time through mergers and acquisitions, but the same process also occurs for websites and apps.
On websites like Flippa.com, you can literally buy websites or apps in an auction-style marketplace if you are looking to acquire new digital properties.
Now, like an acquisition, it is up to both the seller and buyer to conduct due diligence. This is hard in the real world, and it is certainly difficult on websites like Flippa as well.
There are plenty of scammers on Flippa or people who misrepresent the value of their websites, and any seasoned Flippa buyer will attest to the importance of conducting your own research. Tools like SimilarWeb or SEMRush are useful for vetting website metrics like organic traffic and backlinks, but any mixture of spy tools will probably work.
What makes the world of online acquisitions truly interesting is the multiple that is applied: many profitable websites are sold for 15X-20X their average monthly profit.
So, if you were interested in buying a blog that generated $1,000/month in AdSense/affiliate revenue, you would probably end up paying $15,000-$20,000 for the property if your vetting process proved the website was legitimate.
Once you buy your website, you then have 3 options:
Grow the website and flip it for a profit.
Hold the website to pay off your investment.
Hold the website and outsource it's maintenance (my favorite/the most passive idea).
This post from Passion Into Paychecks breaks down a pretty cool story of how Josh bought a profitable website for $6,000.
I think I will buy a website down the line once This Online World is generating enough revenue to make the purchase sting my bank account a little less, and I certainly think experienced content creators should consider website acquisition as a viable way to create a new passive income stream.
Buying websites or apps is certainly risky, but if you ever want to stretch your entrepreneurial tendrils and own some more web space, it's not a bad option!
Initial Work Required: Extensive research and vetting. You will have to spend hours looking for the right web property or directly contacting website owners, and you may even involve a website broker in the process for some assistance.
Maintenance Required: You could bring on a partner or outsource most of the work.
Annual Passive Income: This will vary based on how much the property you acquired can generate.
Some Final Thoughts
I think the entire passive income niche has been beaten to death in a similar fashion as the blogging about blogging niche; people love to paint a grand picture for the sake of pushing an affiliate link after all!
No one is ever going to make substantial money over night. No eBook, online course, or passive income idea is going to cut it because that isn't how the world works.
Anyone who tells you otherwise is lying.
However, I do think there is merit to working towards the development of some supplemental income sources in one's life.
If you are willing to pick low hanging fruit, a few apps like Embee Meter or Carrot Rewards can net you an extra $100 a year without much effort.
Additionally, if you are willing to put in some serious sweat equity or working capital to establish a more robust passive income stream (like a blog or online store), I think it is also realistic to say you can generate a few hundred dollars a year.
The thing is, even if it takes you a long time to reach your first $100, the entire point is starting out.
If I had spent the 500+ hours I poured into this blog on freelance writing instead, I probably could have earned $7,500 at a $15/hour rate.
But you know what? I wouldn't have developed any new skills, enjoyed the process, or done something I cared about.
This blog has helped me land a job in digital marketing, and I thoroughly believe it can turn into a $1,000+/month operation over the next few years.
So, in a nutshell, never be afraid to take a stab at this whole passive income journey out of fear that your work will go unrewarded. You will always learn something valuable by trying new things, and with some perseverance and luck, I argue you have a pretty good shot at success.
I hope you guys have enjoyed this post! Thanks so much for reading.
I'll catch you guys in my upcoming blogging income report for the month of November (I should be publishing it soon)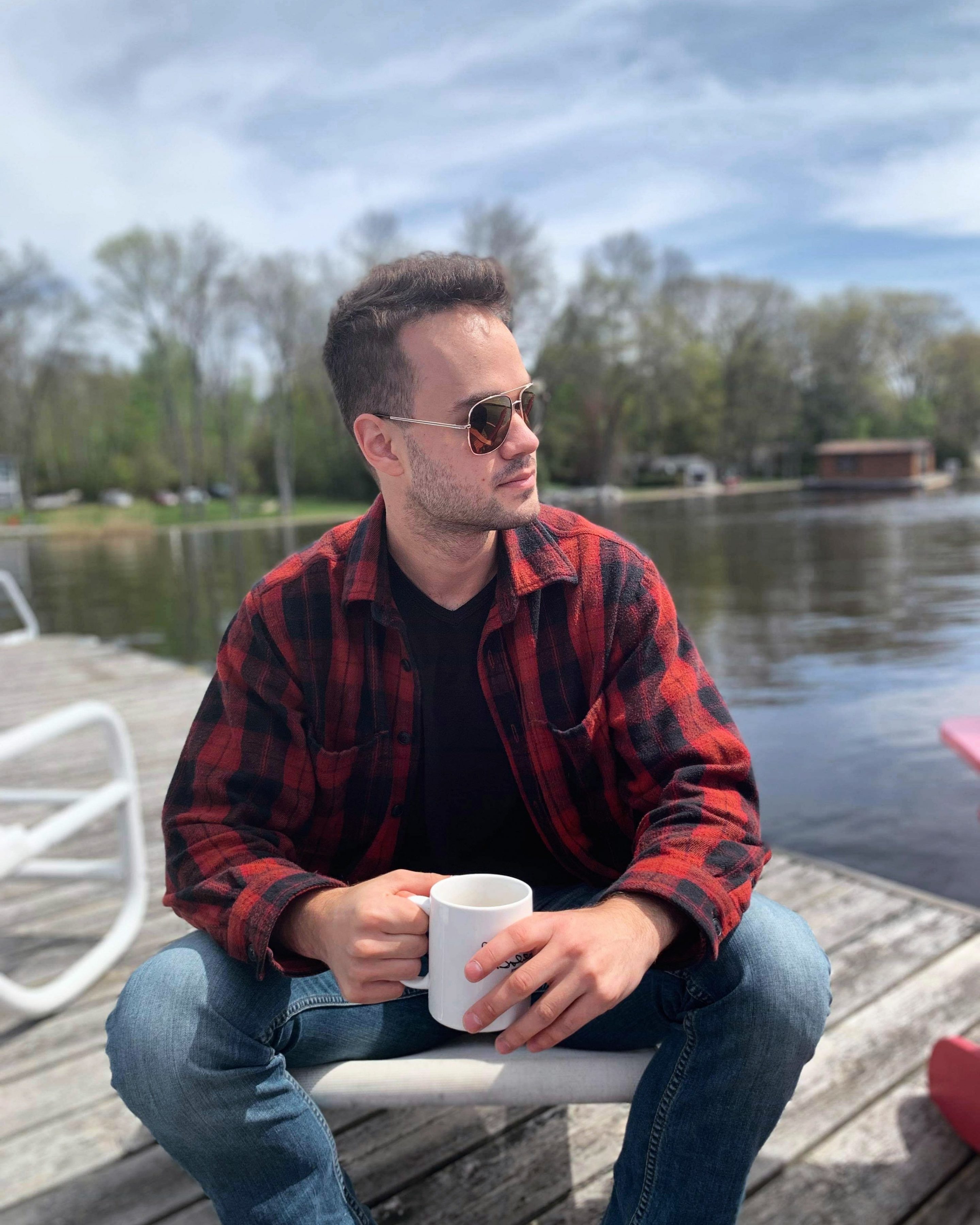 Tom is a 23 year old recent college graduate from Canada with a passion for side hustling, passive income, and marketing. This Online World is all about providing people with honest ways to make and save more money by using technology. To learn more about Tom, read his About Page!
If you're interested in freelance writing services or want to partner with This Online World, please visit Tom Blake Digital to get in touch!