Let's face it: we all want to make reliable sources of passive income. If you didn't want to create your own passive income sources, you probably wouldn't have stumbled across this post or my blog, after all.
I am currently on a hunt to generate passive income for myself, and from starting a phone farm to creating this blog, I'm starting to discover what passive income methods work and which ones are complete hogwash.
However, after doing a lot of reading about the variety of methods one can use to generate passive income, I'll admit I am frustrated by what I found.
A quick Google search will leave readers with guide upon guide to read, but I find most of these guides or websites have 2 main flaws: they are either unrealistic, or they are not passive income methods.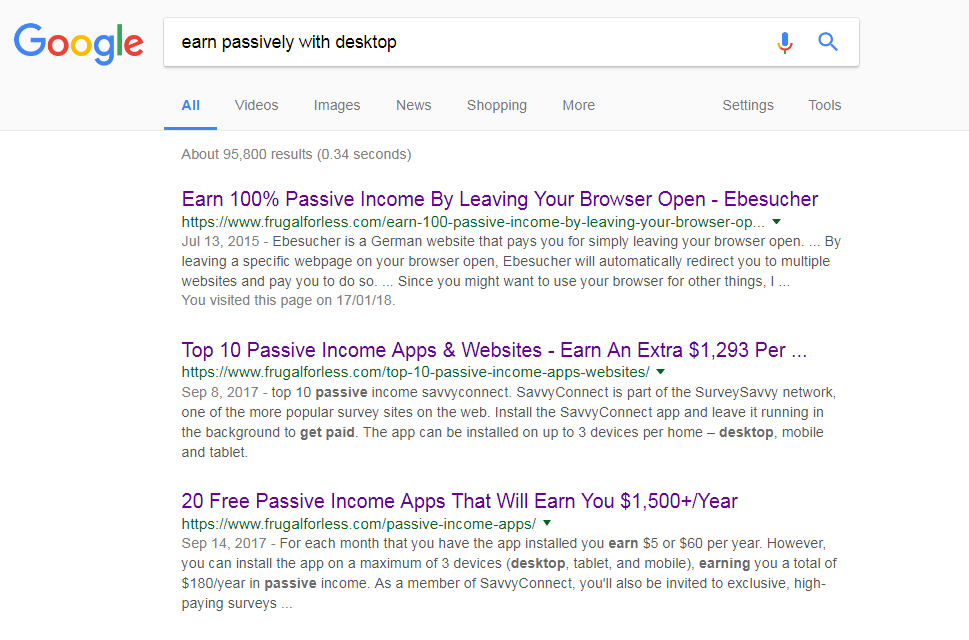 You will not earn upwards of $1000 a year for spending half an hour downloading a few data collection apps. Similarly, guides that suggest "making a blog," getting involved in "affiliate marketing," or "creating a mobile application," are not passive.
The point is, you should read these online money making guides with a grain of salt and remain realistic.
In any case, enough of my babble! Let's examine some of the quickest and most passive ways to generate a reliable source of passive income with nothing but your computer and smartphone.
Mobile Applications that Earn Passive Income:
While I covered several money making applications in my phone farming guide, I will reiterate some of these passive money making applications and include several more that are smartphone specific!
CashMagnet: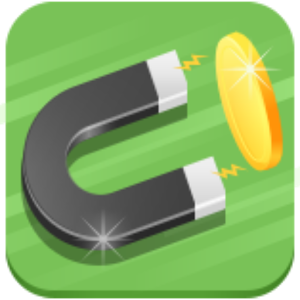 I'm editing this post as of 5/21/2018 to add CashMagnet to the list (of now 12) great passive income apps.
You can read more about my CashMagnet review in my 2nd post in my series on the best phone farming apps.
Long story short, CashMagnet is an app that takes control of your phone and acts as an auto-surfing device that browses articles on the internet.
CashMagnet has a 4 phone device limit, so you can use 4 devices to earn passive income and to revitalize your phone farming routine.
I've been running CashMagnet on 4 phones for about 2 weeks (on and off), and have earned $7.45 so far: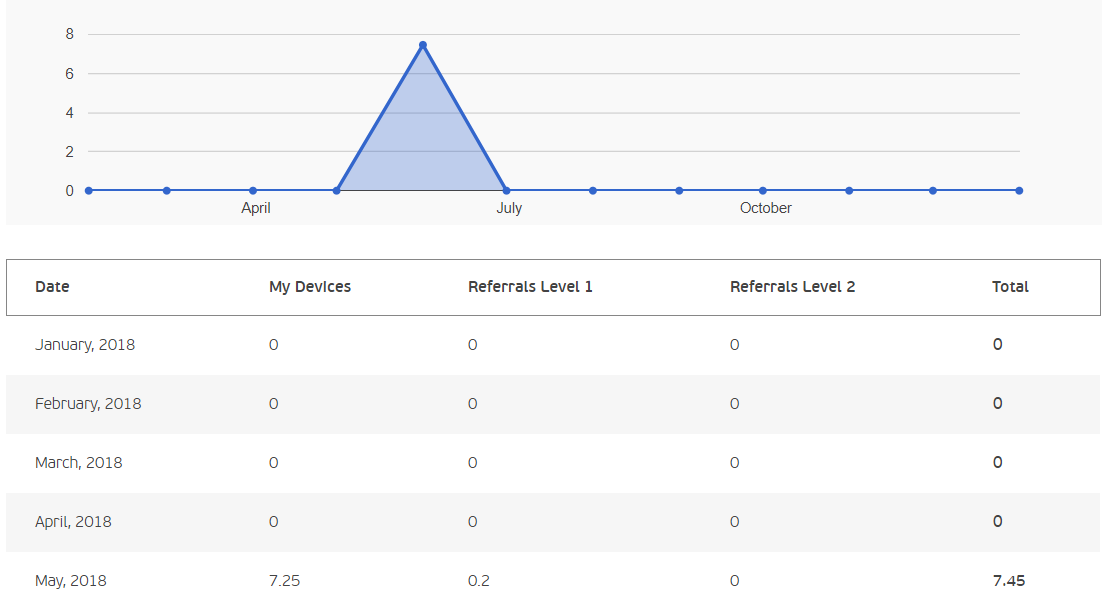 If you optimize CashMagnet fully, you can earn $60 per month by taking advantage of the almost 24 hours of passive run-time the app allows for.
This figure is based on information from the CashMagnet website. However, in my own experience, you should realistically expect around $4-$8/phone/month with CashMagnet…not an amazing passive income application, but not bad if you have some old phones laying around!
Ultimately, I believe that CashMagnet is one of the best phone farming apps, and is an excellent source of passive income for anyone with a spare device.
Signup for CashMagnet today to start earning some passive income with smartphones!
Edit: 6/8/2018: CashMagnet has grown in popularity quite a bit!
It seems like payments are slightly lower now, and the app sometimes has difficulties running. The CashMagnet team is fairly small, so these issues can take time.
Personally, my rewards are taking around 2 weeks to be paid, but they have never missed a payment so far!
For now, I still run CashMagnet, although I definitely think it is an app to keep an eye on, not completely rely upon.
**EDIT: 12/10/2018: CashMagnet is still paying users, but it is taking months at a time now. Phone farming and passive income apps as a whole are getting more finicky, so definitely keep this app on your radar and don't invest too much hope into it.
So far, I've earned $25 from using CashMagnet on 2 spare phones!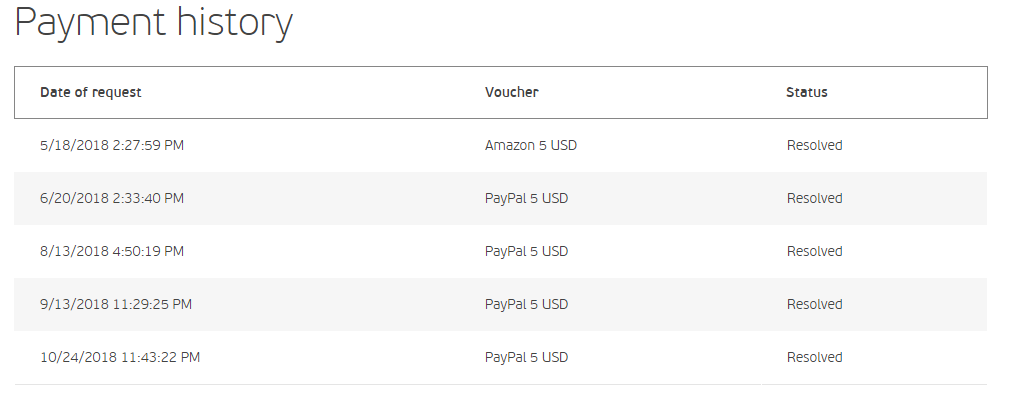 EDIT: 01/04/2019: CashMagnet is earning incredibly slowly or not at all now and barely paying users (it is taking upwards of a month for payments to complete). I would advise users to now avoid this passive income app and put their phones to work on other platforms.
Embee Meter CX: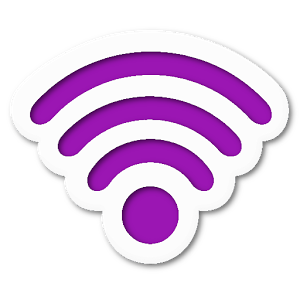 I included Embee Meter CX in my phone farming guide, and it truly is a consistent application overall when it comes to making money passively.
The app is more specific as to what devices are accepted into the program, although I currently have 2 Moto G phones running the application and each device earns $0.1/day.
All you have to do is ensure Embee Meter CX can run in the background of your smartphone and you are golden!
The payout threshold begins at $5 and is exclusively done through Paypal. Well, there is a $1 payout option but you are taxed additional Meter Points so it is certainly not very efficient.
Some users are also paid more than $0.1/day based on their geographic location or other factors, so Embee Meter CX could be even better for you!
I've been using Embee Meter on some of my phone farming devices and have cashed out with $60 worth of money to PayPal: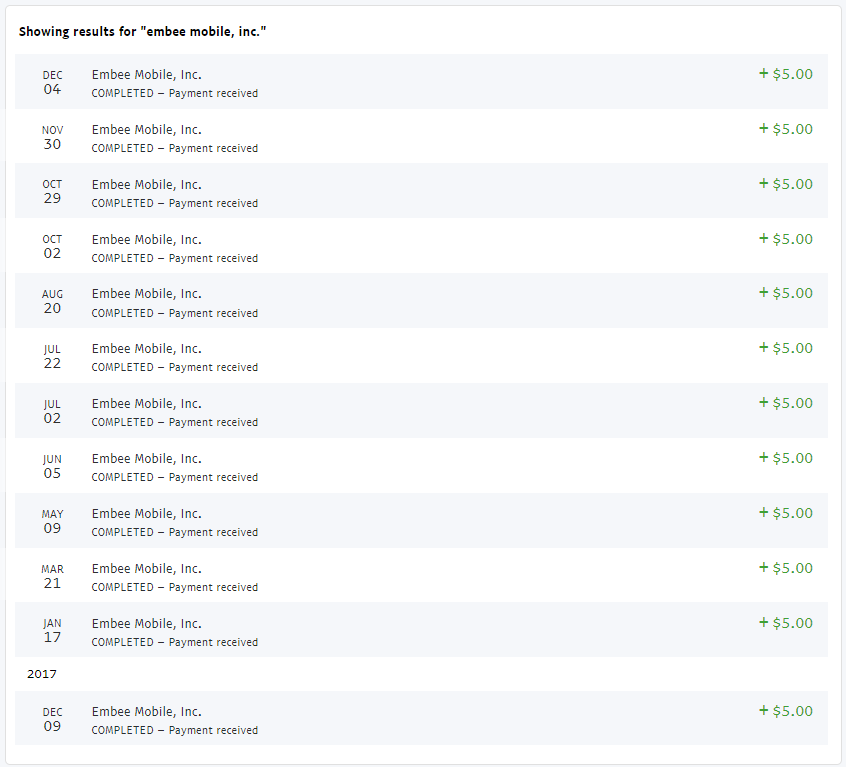 All in all, I highly recommend seeing if you are eligible for this passive money maker!
Nielsen Computer & Mobile Panel: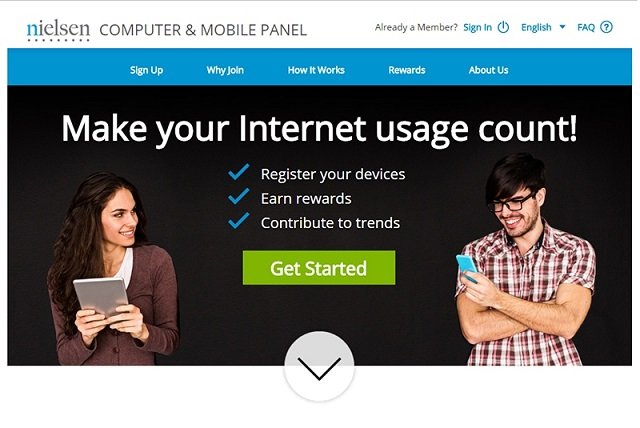 Nielsen is traditionally one of the most well known and reputable panels out there, and has paid many of their users roughly $50/year for some time.
However, there are many users who seemingly can never get the Panel to work, and if you're a Canadian user like me, you won't have access to mobile side of the app (which actually pays).
Rather, you will only be able to install Nielsen's Computer Panel, which enters you into monthly sweepstakes for cash prizes. Frankly, I only go for guaranteed forms of passive income, but either way, there are options.
Nielsen's Mobile Panel rewards users with points which can be redeemed for Amazon, Starbucks, Target, and other popular gift cards. If you live in the United States, I would suggest taking a look at their Mobile Panel. You may be able to earn up to $50 per year without much effort!
Sign up for Nielsen's Mobile Panel here!
MobileXpression: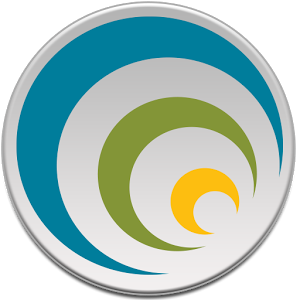 I also covered MobileXpression in my phone farming guide, and it is one of my favorite passive earners. The app doesn't accept every smartphone into the service, but if you are eligible, MobileXpression is a great way to earn another $5/month without any work.
Brand new users of MobileXpression will also receive a $5 Amazon gift card after 1 week of running the app in the background of their smartphone. Future points can be redeemed for Amazon, Starbucks, or Best Buy gift cards.
I've also been using MobileXpression to earn passive income for quite some time, and I probably redeem a Starbucks or Best Buy gift card every month and a half: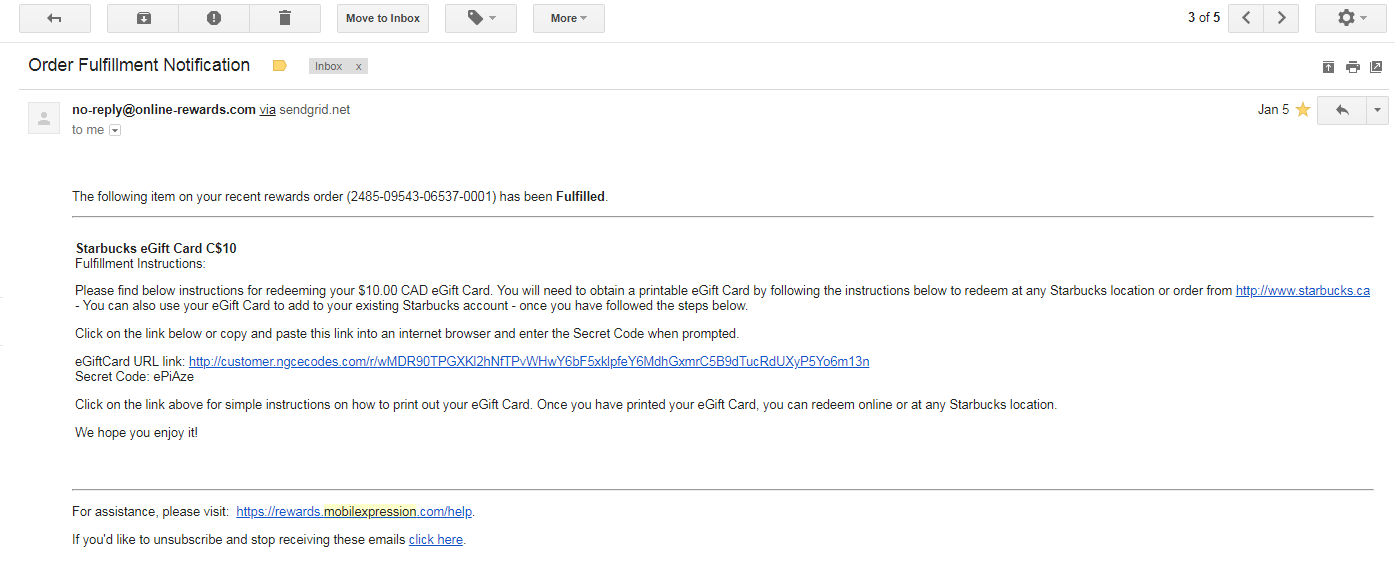 Check your eligibility and sign up for MobileXpression here!
Carrot Rewards: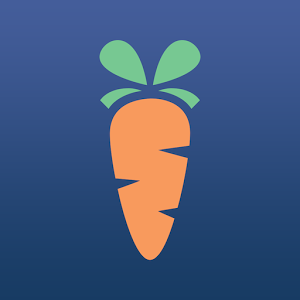 It isn't every day that a money making application receives $1.5 million dollars in funding from the Ontario government. At first glance, Carrot Rewards might not seem like a passive application, and I agree, it's somewhat subjective in that regard.
In a nutshell, Carrot Rewards pays Canadian users for walking. Well, the app does also subject users to surveys, targeted ads from the government, and the psychological pressure to not be a lazy piece of shit, but hey, you can get free stuff!
Users can select a desired rewards program such as Scene Points or Aeroplan Miles and have their points be credited accordingly. Users can set up their own fitness goals and enjoy points as rewards for meeting their goals.
Overall, if you walk between 5,000-10,000 steps every day, Carrot Rewards should be able to earn you something over time in a passive manner. If you answer surveys you can expect increased points, although that does defeat the passive nature of the application.
I cover Carrot Rewards in greater depth in my post on fitness apps that pay users, so I recommend checking that out as well!
Check out Carrot Rewards here! 
You can also use my code thomasb6591 to help me out upon sign up!
Panel App: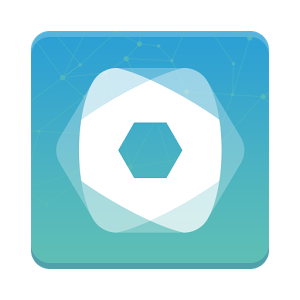 Ah, another phone farming favorite! Panel App is another great passive earner for smartphones, and is both Android and IOS friendly.
Panel App won't earn you more than $1/month, but considering all you need to do is download the app, sign up, and quickly answer a few demographic based questions, it isn't the worst.
Also, the more phones you have, the merrier! All you have to do is ensure Panel App remains active in the background of your phone, and you will be credited with points each day. Minimum cashout is $1, and you can purchase Amazon or Walmart gift cards.
Payout times can take between 1-2 weeks but Panel App has always been reliable for me and functions without issue.
Sign-up and earn 100 starting bonus points with Panel App here!
Using GPT Websites to Earn Passive Income: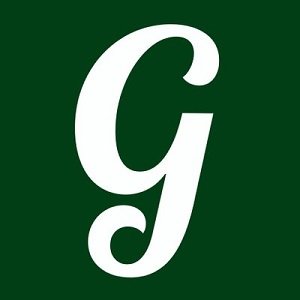 I'm editing this post once more as of 8/22/2018 to share an update on the world of passive earning apps and websites.
The passive income world is getting tougher to earn income with.
Currently, my phone farm operation is holding fairly steady, but it can be hard to find enough applications to run on a variety of devices.
However, if you are looking to make some extra money with a laptop or desktop, I'd say your best bet is to find a GPT (get paid to) website that runs passive video portals like Engageme.TV or Video Loyalty.
You can read more about the GPT websites in my post on the best GPT websites, or check out these websites:
Grindabuck.
EarnHoney.
Earnably.
Branded Survey.
To date, I've earned more than $60 by running Grindabuck, a popular GPT website, on my laptop:

If you have a spare laptop or can run a GPT website on your main computer in the background, it might be worth your while!
GrabPoints: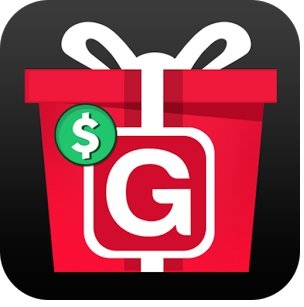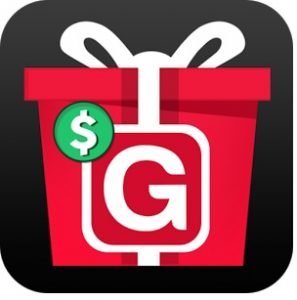 GrabPoints is another popular rewards website that allows users to passively earn or complete tasks in exchange for points (which can be redeemed for rewards).
On GrabPoints, users can earn money by answering surveys, completing offers, downloading apps, or watching videos. The video section is definitely what makes GrabPoints a more passive earner.
What's nice about GrabPoints is that you can cashout once you reach $3, and you can redeem your points for PayPal cash or a variety of gift cards. This is one of the lower payout thresholds for GPT websites, so that's a nice find!
To start making money with GrabPoints, visit their website and create an account!
Passive Money Making Applications for your Computer:
As I stated in my guide on how to start a phone farm, I believe the easiest and purely passive options for earning money should always be the first priority. If something earns money without requiring your attention, set it up and just forget about it!
So, what are the best passive data collecting websites that pay users?
SavvyConnect: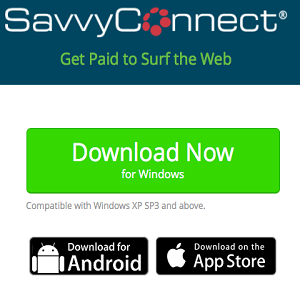 SavvyConnect is a fairly straightforward data collection application from SurveySavvy. Once installed, SavvyConnect acts as a plugin for Google Chrome and collects user data on how you browse the web.
You won't earn much for browsing the web with SavvyConnect but from my experience, a given month can range between $1-$5. SavvyConnect can also send higher paying survey invites via email, which users can complete for additional payment (although this is far from passive).
Currently, U.S. residents are being offered a sign-up incentive that states new U.S. users will earn $5/month for each active device they install SavvyConnect on.
You can only have a single SavvyConnect account per device type, but that leaves $15/month to be made if you have active accounts on a computer, tablet, or phone.
At the very least, SavvyConnect could be worth trying on your computer!
Sign up for SavvyConnect here!
Datacoup: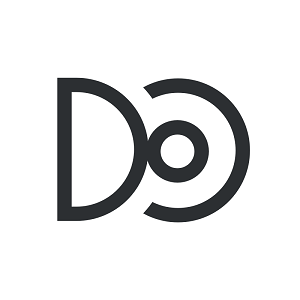 Edit: 14/04/2018: Datacoup is reportedly very slow on payments or not paying users, and is also unresponsive to many customer emails. I'd use this one with some caution. In fact, I might skip it entirely!
Datacoup is a U.S. only data collection app that is all about social media and credit/debit card data collection. The app works by having users grant Datacoup with access to their social media accounts like Facebook, Twitter, Tumblr, Instagram, or their credit/debit card information.
Datacoup also works with other applications, such as Fitbit or Foursquare, and offers users with a versatile range of options based on what they are comfortable with.
Datacoup decides what data the purchase from you. When your data is collected, Datacoup states your information is amalgamated with other Datacoup user data and all personal information is removed. Thus, when Datacoup sells data to marketers/research companies, they sell massive data sets that are also void of personal information.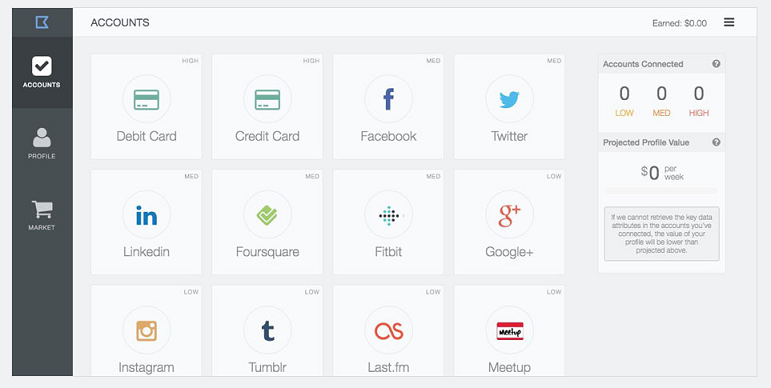 Since Datacoup is a U.S. only service, I have not been able to try it yet. However, after reading enough reviews on Reddit and other forums, it seems you can expect Datacoup to pay anywhere from $0.4-$2.00 dollars/week.
I suppose the amount depends on a number of factors, including your purchase frequency or social media usage, but at least they are a proven and reputable service.
The payout threshold is $5, and I would certainly recommend trying Datacoup if you are an avid social media user!
Sign up for Datacoup here!
eBesucher: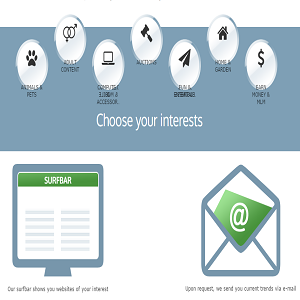 Edit: 12/10/2018: eBesucher is paying much less these days, and the era of auto-surfers is probably pretty dead anyway. I think this passive income source might be worth skipping!
Now, I will admit eBesucher is somewhat odd (and hard to use at first). This German-based website is a basically a traffic exchange service. Essentially, eBesucher allows users to be redirected to websites in exchange for eBesucher currency.
This currency can then be used to bid on advertising within the eBesucher traffic stream. Theoretically, this allows advertisers to gain traffic to their website in exchange for acting as traffic for other websites. It's kind of one giant "you scratch my back, I'll scratch yours" system.
However, if you don't own a website and are not interested in this form of traffic exchange, you can cashout your eBesucher points with Paypal.
In this scenario, you would simply leave a browser open with eBesucher and have your browser be directed to various webpages to slowly earn you eBesucher points.
You can keep eBesucher running in the background, making this a rather passive way to earn money while your computer is left running.
Sign up for eBesucher here!
Websites That Pay for Searching the Web:
If you're willing to sacrifice the beauty that is the Google Search Engine and switch to an alternative search engine, you can actually be rewarded! These search engines aren't technically passive, but if you simply go about using your computer in day-to-day life you'll find reward points adding up quicker than you think!
Swagbucks Search: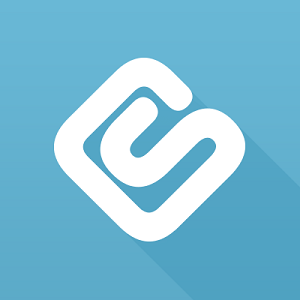 Swagbucks is one of the better known rewards programs out there, and is an essential app (in my opinion) for phone farmers and those interested in passive income.
From earning cashback on shopping to video rewards programs, Swagbucks has a variety of methods to earn money with your computer or mobile device. Some are passive, some less so, but ultimately Swagbucks is a solid platform that is worth checking out.
Swagbucks also allows users to default their search engine to use Swagbucks Search. As you go about your day and search, you can randomly be rewarded Swagbucks for your time and searches.
Some days I never receive anything, while other days I have received $0.2. It's somewhat arbitrary and random, but it does help your Swagbucks add up. This is especially useful if you use other Swagbucks earning feature and are trying to close in on a cash out threshold to earn some gift cards.
Sign up with Swagbucks to start earning money online every single day!
Bing Rewards: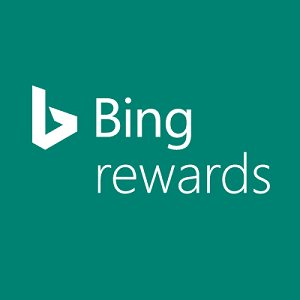 I don't really enjoy Bing. In fact, I don't think any human being does. As a search engine, Bing saw very rapid growth over the past few years but has since become stagnant following the Windows 10 update and Yahoo deal.
In any case, while I don't think Bing is a very enjoyable search engine, the Bing Rewards program may make up for that fact.
With Bing Rewards, you can earn reward points through searching just like with Swagbucks Search. Users are capped at 30 desktop search points per day (you can earn additional points through mobile) but the points rack up fairly quickly (3 points per search).
You can also answer quizzes or complete daily goals, and you also can earn through Microsoft's Shop and Earn program. All in all, it's a fairly similar system as Swagbucks in some regards.
Users can redeem Starbucks, Esso, Cineplex, and other gift cards. You can also enter sweepstakes or purchase Microsoft products/services, such as X-Box Live Memberships or Skype Unlimited World monthly plans.
If you are strictly earning points through searching, a $5 gift card would take you a few months to earn (5,000 points is roughly equal to $5). That doesn't sound great, and it really isn't, but if Bing is your search engine of choice there is no reason not to be using Bing Rewards.
Sign up for Bing Rewards/Microsoft Rewards here!
Keep Passive Income Simple – Implementing Passive Income Apps in your Life:
Ultimately, when it comes to making passive income with computers or mobile devices, it's really best to keep things simple. There is no get rich quick scheme to be found with passive income.
Passive income is related to the amount of work you are willing to put in.
Writing a book, affiliate marketing, or creating an app can lead to fantastic rewards and profits, but the amount of work required is immense.
If you're looking for quick and easy ways to earn passive income without much work, the list above is your best friend.
Sell your user data for money, and for the love of God, please stay away from cryptocurrency mining or cloud mining contracts.
If there is one take away from all of this, it's to recognize the fact that you can monetize many of the tasks you already do on a day-to-day basis without adding much work.
You won't get rich overnight by using any of these passive income apps or websites, but it never hurts to have a bit of extra pocket change!
If you want to look into additional passive income ideas that require a lot of startup work initially but can lead to a steady source of passive income down the line, I suggest checking out these 3 posts as well:
Thanks for reading! I'll be sure to periodically update this list with passive income ideas and websites if anything should change!
If you have any unique passive income apps/websites or know of any other great ideas to generate passive income, comment down below!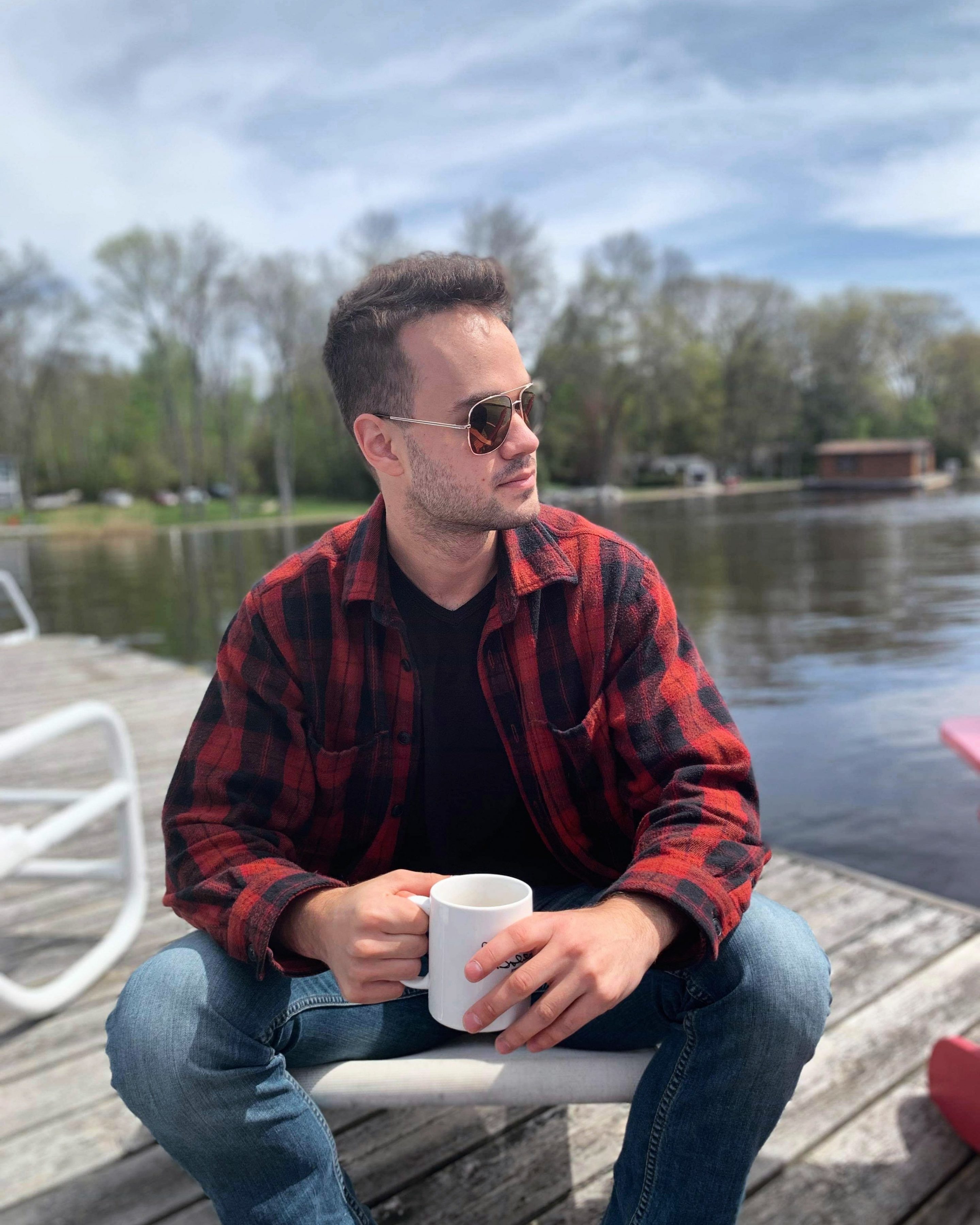 Tom is a 22 year old recent college graduate from Canada with a passion for side hustling, passive income, and marketing. This Online World is all about providing people with honest ways to make and save more money by using technology. To learn more about Tom, read his About Page!