At This Online World, I've always been a huge fan of finding ways to make money online or to earn passive income.
It's truly incredible what even a modest amount of additional income can accomplish. An extra bit of money every month can help with groceries or rent money, or can even be used to start a modest investment portfolio.
If you're in need of some fast cash and have exhausted all of your options, this list of free money making ideas can hopefully help you out.
Realistically, I think you can probably earn more than $100 in free cash if some of the apps and programs on this list work for you, so fingers crossed!
None of the programs on this list require you to pay. Most require creating an account with your email, and some offers (like banking ones) may require a deposit to receive signup bonuses.
Let's get to it!
---
Get $5 From Drop
---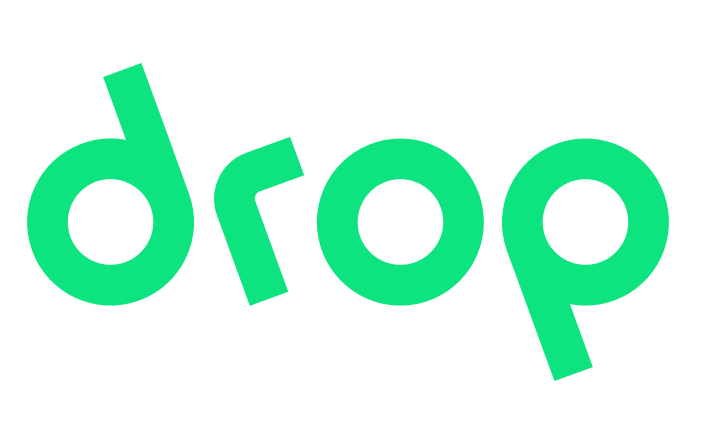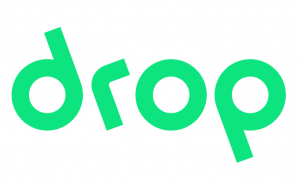 Drop is one of the leading cash back apps in the industry, and rewards users for shopping at their favorite stores. Once users connect their debit or credit card to the app, they can earn Drop Points for shopping at stores like Walmart, Walgreen's, Target, and many other popular retailers.
Drop Points can be exchanges for gift cards to popular companies such as Amazon, and this is ultimately a free way to earn passive cash back every month. Plus, Drop is offering a $5 signup bonus to new members to get them started!
Signup for Drop with this link and earn $5 as a signup bonus!
---
Get $5 From MobileXpression
---

I've been using MobileXpression for a while, and it's one of my favorite passive income apps around. MobileXpression runs in the background of your smartphone and collects data for help marketing companies understand user internet trends.
Personal data is amalgamated into larger data sets, so privacy is maintained. Users earn credits each week the app runs in the background, and credits can be redeemed for gift cards to several popular retailers and Amazon.
MobileXpression is currently offering a $5 signup bonus to new members after 1 week of app use. Plus, you can expect to earn around $5-$10 a month for using the app.
Signup for MobileXpression on Android or IOS to earn $5.
---
Get $10 From Rakuten
---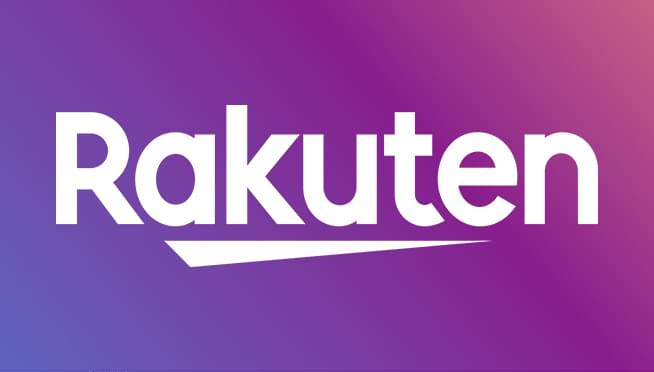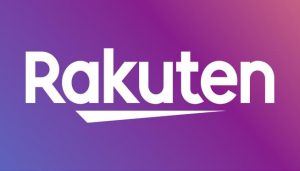 Rakuten, formerly known as Ebates, is a leading cash back platform that enables users to earn rewards for shopping at thousands of online merchants.
Currently, Rakuten is offering new members a $10 signup bonus if they make a qualifying purchase from a partnered merchant of $25 or more. While this offer does require you to spend money, you can shop through Rakuten at stores like Walmart or Amazon to purchase everyday home essentials you would purchase anyway.
Signup for Rakuten with this link and earn $10 cash back after a qualifying purchase.
---
Earn Money For Playing Games With Mistplay
---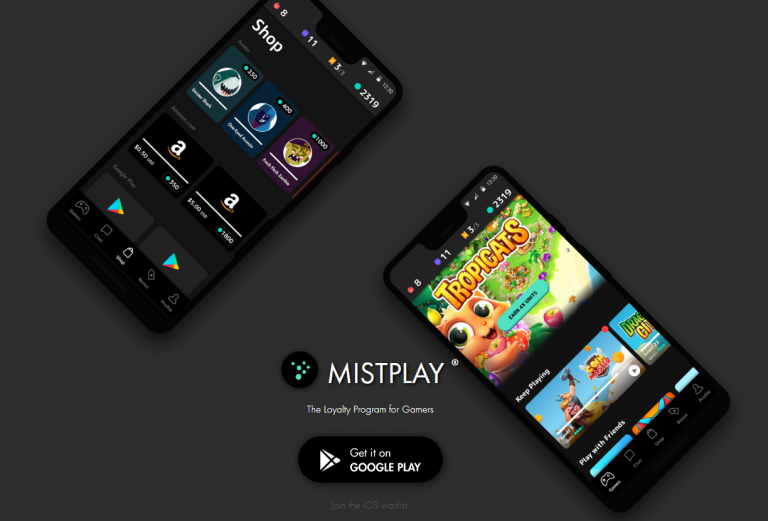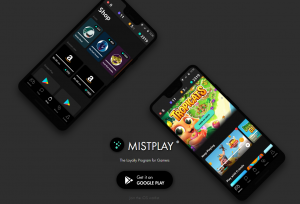 Mistplay is a free mobile app for Android that pays users to play mobile games. Basically, Mistplay is a loyalty rewards program designed for gamers.
Making money on Mistplay is easy, and you'll start earning points as soon as you download and play one of many sponsored games. Points can then be redeemed for free gift cards, so this is the perfect app for anyone who is into mobile gaming.
Read my Mistplay review to learn more!
Alternatively, signup for Mistplay and start making money from your phone!
---
Earn $36.50 With S`mores
---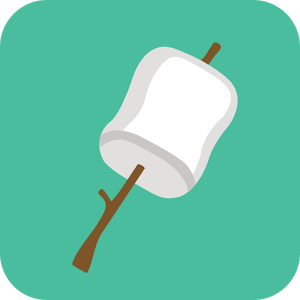 Looking for a free source of passive income and have an Android? Then the S`mores lockscreen app is the app for you.
The S`mores app pays you to transforms your lockscreen into a news hub that displays informative articles, ads, and offers. Users are free to swipe through without interacting and they will still receive compensation.
S`mores pays users $0.10 per day worth of points as long as the phone is unlocked, and users can cashout via gift cards to merchants like Amazon, Starbucks, and several others.
This might not break the bank, but hey, it's a free $36.50 per year up for grabs!
Download the S`mores lock screen app today and start earning!
---
Earn $36.50 (Or More) With Mobile Performance Meter
---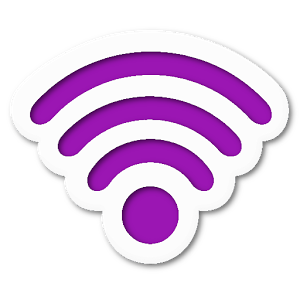 Mobile Performance Meter is another app like MobileXpression that pays users to run in the background of their smartphone.
Designed to help cellular networks test their reception, Mobile Performance Meter is a reliable and steady paying app that I've been using for almost 2 years at this point. Earn $0.10-$0.30 for day with your smartphone for doing absolutely nothing.
Signup for Mobile Performance Meter and start generating passive income!
---
Earn Up To $50/Month With FluidStack
---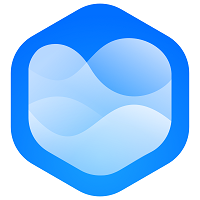 Did you know you can make money with your unused internet?
Companies like FluidStack are willing to pay you to become a node in their cloud distribution network. When your computer is idle, you can sell your unused internet power to FluidStack and make as much as $50 per month without having to do anything.
I break down how this process works in my post on selling internet bandwidth, and this is definitely a newer source of free money on the market.
Sell your unused internet with FluidStack and earn $50/month!
---
Get A $10 Gift Card From MyPoints
---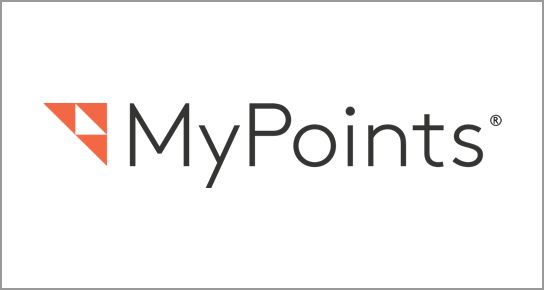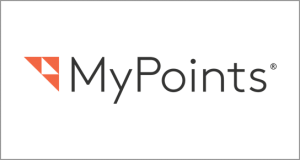 MyPoints is a diverse get-paid-to platform that also has a cash back component similar to websites like Rakuten. If you're looking for another easy $10, this is the platform for you.
Simply create a MyPoints account, make a qualifying purchase within your first 30 days, and get a free $10 Amazon gift card. Again, you can buy household essentials so you are still getting something you need alongside your free $10.
Signup for MyPoints and get a free $10 gift card.
---
Cut Down On Unwanted Bills With Trim
---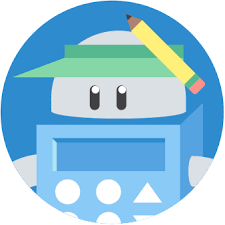 Overpaying for monthly bills? Then checkout Trim.
Once installed, Trim will negotiate a better rate for your cable and internet bill on your behalf. Additionally, Trim also monitors for unused or unwanted subscriptions and reminds you to cancel them.
Trim can save users over a hundred of dollars in just a few minutes, and Trim is free. The app simply takes 33% of successful savings and gives you the rest.
Signup for Trim with this link and cut down on your monthly bills!
---
Use BillShark To Chomp Your Bills
---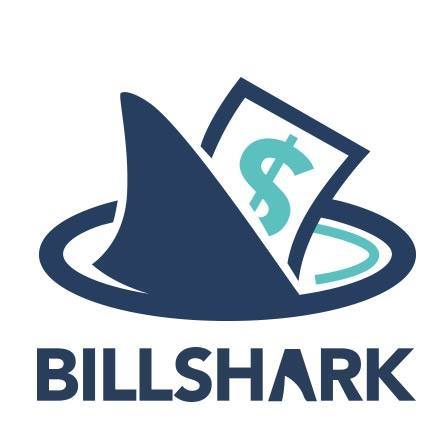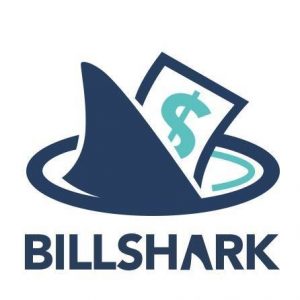 BillShark is another way to automate your savings by tackling over-priced bills and unwanted subscriptions to keep more money in your wallet.
Simply have your bills sent to BillShark and sit back as they work to negotiate better rates for you to save you money.
BillShark takes 40% of found savings and gives the remainder to the user. If Trim doesn't work for you, this app might be a great and free alternative to try! Plus, the app is backed by Mark Cuban, which is pretty cool!
Signup for BillShark and take a bite out of your bill!
---
Catch Price Drops With Paribus
---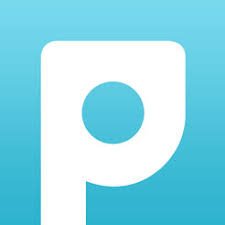 Paribus is a free price monitoring service that helps save users money. By connecting Paribus to the email where you receive online shopping receipts, Paribus can get to work to monitor the items you buy for price drops.
If a product you bought drops in price and is covered by price protection (which many stores have in place), Paribus works to secure the difference to save you money.
Signup for Paribus with this link and automatically save thanks to price protection.
---
Find The Sweetest Deals & Coupons With Honey
---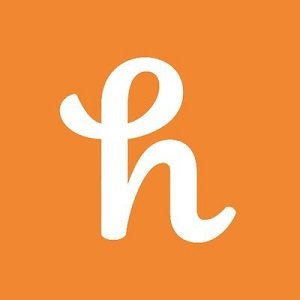 Honey is a popular money-saving browser extension, and it's the simplest way to automatically find coupons and deals when shopping online.
With the Honey browser extension, users are notified before checking out if there are existing coupons that can be applied. Honey also works to secure users cash back for their purchases in the form of Honey Gold, which can be redeemed for a variety of gift cards.
To date I've saved over $50 by having Honey installed, and this is a great extension to use around the holiday season or when shopping online.
Sign up for Honey and easily save money when online shopping.
---
Get $10 From Swagbucks
---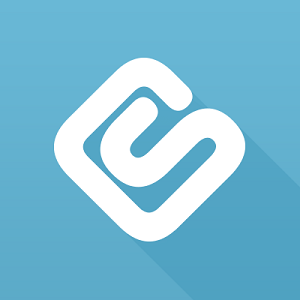 Swagbucks is one of the most popular rewards platform in the industry. On Swagbucks, users can earn money from surveys, playing games, browsing the web, and shopping.
Right now, Swagbucks is offering $10 for creating an account and making a qualifying purchase from one of their partnered stores, so this is another opportunity for getting some free money by shopping for something you already need.
Signup for Swagbuck with this link and earn an easy $10!
---
Take Advantage Of Banking Bonuses
---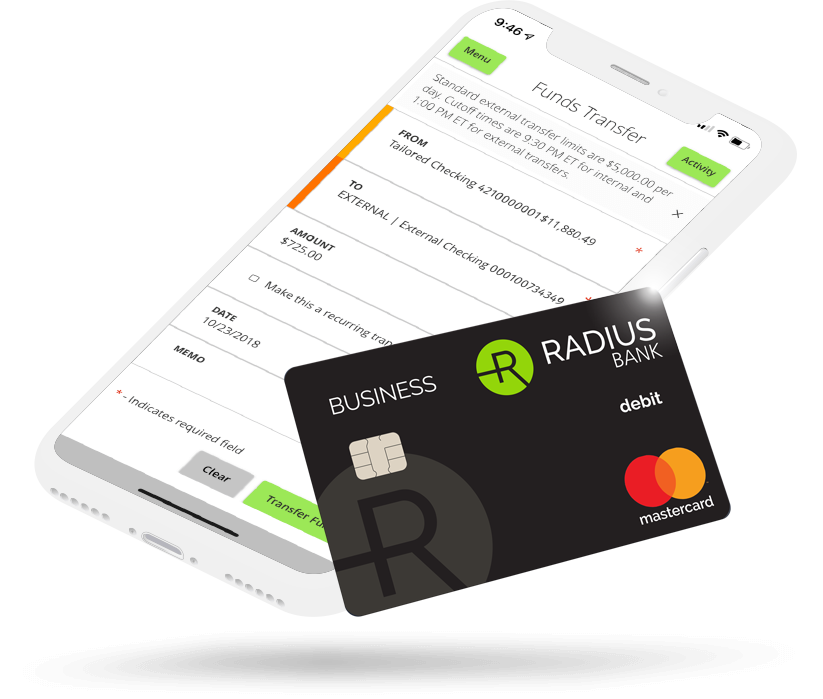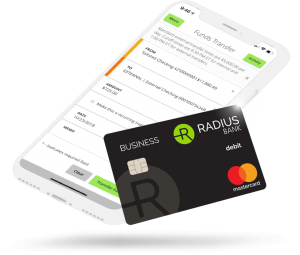 Some of the easiest money I made during college came from opening a savings or checking account with online banks for their signup bonuses. While I wouldn't go doing this every month, it's not a bad way to make a couple hundred bucks every once in a while. Plus, Radius has a host of handy features like free ATM withdrawals, high interest savings accounts, and other nifty perks.
Checkout Radius, my favorite online bank, to make the most out of your online banking experience.
---
Save Up To $57 On Travel With AirBnB
---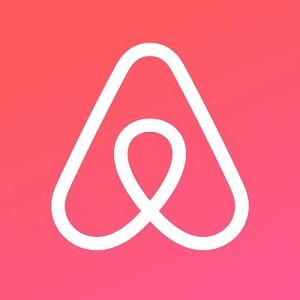 Upcoming travel plans? You may be able to save up to $40 on lodging and $17 on outings by booking through AirBnB.
AirBnB is always my go-to solution for finding travel arrangements, and I generally find the platform to be cheaper than most hotels or motels provided you book in advance.
If you want to support This Online World and save money on travelling at the same time, you know what to do!
Signup for AirBnB with our link and save money on your next adventure!
---
Cut Down On Grocery Bills With Ibotta
---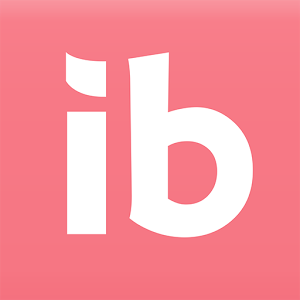 Partnering with the dozens of grocery store chains and brands, Ibotta essentially acts as a massive cash back flyer. I've covered Ibotta before in my posts on cash back apps that pay, and this is definitely a consistent way to cut down on your grocery bill by earning rewards for buying sponsored products.
Plus, Ibotta sometimes offers signup bonuses for new users depending on the season!
Create an Ibotta account and save money every month on groceries.
---
Save Money For Saving The Planet
---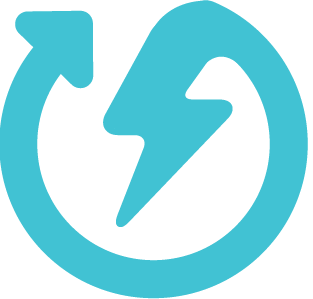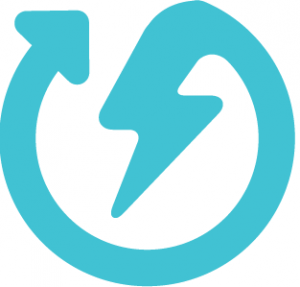 OhmConnect pays users to use less energy during peak energy times, helping users cut down on their energy bill while also building better energy usage habits. The platform is completely free, and also incredibly easy to use if you have a smart home device or smart thermostat.
Sign up with OhmConnect with this link and get paid to use less energy.
---
Use Clean Energy & Lower Your Bill
---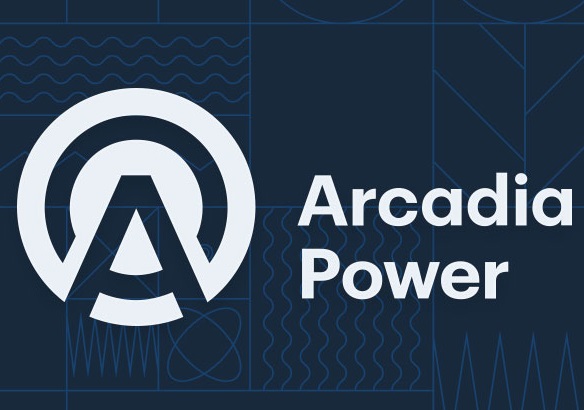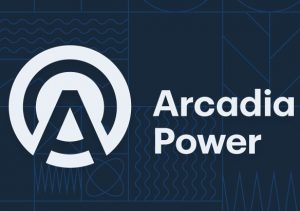 Switch to a cleaner energy source AND have a company that fights for lower energy bills on your behalf with Arcadia Power.
Arcadia Power connects to your utility account and then does the rest of the work for you. They negotiate with your utility provider, handle the billing and processing, and prioritize clean energy usage whenever possible.
Plus, Arcadia Power makes it easy to monitor your consumption habits to become a more aware consumer.
Signup for Arcadia Power and get paid to be more energy efficient!
---
Do These Free Money Opportunities Actually Work?
---
Let me start out by saying that not every program on this list is going to work for everyone out there.
Depending on where you live, the type of smartphone you have, or various other factors, you may or may not qualify for some of these offers.
However, I hope this list is comprehensive enough to allow you to earn a decent chunk of pocket change and to earn more passive income every year.
I've been using apps like Mobile Performance Meter and MobileXpression to earn money for almost 2 years, and I'm a huge fan of passive cash back apps like Drop. I also use Rakuten, Honey, and a few other apps on this list whenever I can.
As long as you can make the most out of the freebies you find, I think it is reasonable to earn a few extra hundred dollars every year with just a bit of effort.
Hopefully, this difference in annual income helps you out!
That's all for now! If you think there are additional apps or services that should be included in this list of free money making platforms, don't hesitate to let me know via my Contact Page.