A few weeks ago I grabbed a drink with a friend at some local bar.
Unbeknownst to the two of us, the bar was actually having it's weekly trivia night that evening. As we sat and enjoyed some snobby craft beers, we watched (and even participated to the best of our abilities) in 4 riveting rounds of questions.
Anyways, we weren't any good, but the experience actually reminded me how much fun Trivia is and spurred the idea for this post.
I used to be a massive fan of trivia apps like HQ Trivia, and I religiously played a few trivia and quiz apps to try to win money for a few months during my undergrad.
I have never been successful at playing trivia for money in real life or through my smartphone, but I have certainly enjoyed my share of close brushes with victory and agonizing mistakes that make trivia so much fun in the first place.
So, if you are looking for the best trivia apps that you can play to potentially earn some money or prizes, this is the post for you.
Onto the apps!
HQ Trivia – The Former King of Trivia Apps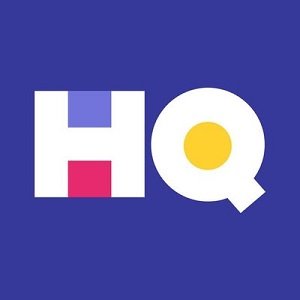 I've actually mentioned HQ Trivia before in my post on the different ways to play video games for money, and this app is really what sparked the massive rise in popularity for the trivia app genre.
HQ Trivia is simple: play 12 rounds of questions, and if you make it to the end, you get to split the prize pool with the other remaining contestants. This is the general formula of most trivia apps.
The best part about HQ Trivia is that the app runs daily games on a set schedule, so you and your friends can easily pick a time to all tune in for a few minutes.
My college buddies and I played fairly consistently for their nighttime rounds for a few months, and while I never won anything, a friend of mine did make $15 from making it through to the end.
Plus, some people are just really good at Trivia, apparently:
HQ Trivia is free to play, and the app is available for IOS and Android devices.
If you want to try your luck at plying trivia for cash, this isn't a bad place to start! Plus, the app sometimes brings out special celebrity guests (like The Rock or Robert De Niro) and their regular hosts do their best to be entertaining.
Checkout HQ Trivia to learn more!
Swagbucks Live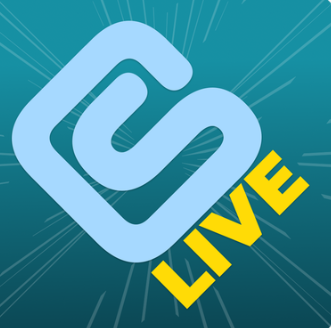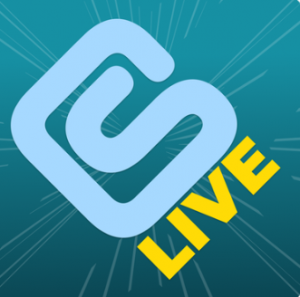 Swagbucks Live, formerly known as Swag IQ, is another trivia app developed that is a branch of Swagbucks, a very popular GPT/cashback rewards website.
Swagbucks Live is also one of the more stable ways to play trivia games for money because it is backed by a massive parent company, and the entire rewards system is built into the Swagbucks ecosystem.
With Swagbucks Live, players compete through 10 rounds of trivia for a chance at splitting the final pool of SB (swagbucks), which can be redeemed on the official site for gift cards or PayPal cash.
What's nice about Swagbucks Live is that you can still earn small amounts of bonus SB for making it through a few rounds, so you are incentivized to play daily.
Additionally, if you are eliminated early on, you can purchase your way back into the round with additional SB of you own…a bit of a fun twist for a trivia app.
If you already earn Swagbucks from things like phone farming or a passive income setup on an old laptop, this could be a decent trivia game to add into the mix!
Swagbucks Live is available on IOS and Android. Check out their website to learn more or signup for Swagbucks!
Givling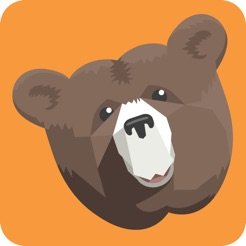 Givling is probably my favorite trivia app on this list because of the premise (and awesome logo).
On Givling, trivia players are automatically assigned to a 3 person team and have to answer true/false statements until they either strike out or reach the time limit.
As your team answers questions you gain points. The highest scoring team at the end of the time limit ultimately splits a cash prize pool. Givling hosts 2 games per day, and to date, the trivia app has paid out more than 3.3 million dollars.
However, Givling isn't just cool because you can win money by playing trivia. It's awesome because it also works to alleviate student loan and mortgage debt.
As Givling players play the game, they can earn Queue Points from the trivia rounds or sponsored offers that moves them towards the top of the Queue.
If you make it to the top of the Queue, you get up to $50,000 of your loan paid off by Givling, who crowdfunds this money from advertisers, sponsors, and people who pay to play.
Now, there are technically hundreds of thousands of people in line waiting for their loan to be paid off, and Givling has only paid off 35 loans thus far (as of March 2019).
But…this isn't the point.
Givling is one of the best trivia apps because you can win in a lot of different ways (there are random jackpots aside from the ability to earn cash from the trivia games) and the app is just cool on it's own merit.
Statistically, you probably won't get your loan paid off by Givling, but you might have some fun and earn a bit of extra pocket change for your time along the way. Besides, a person can always dream!
Givling is available on both IOS and Android devices.
Learn more about the Givling trivia app on their website.
Cash Quiz Live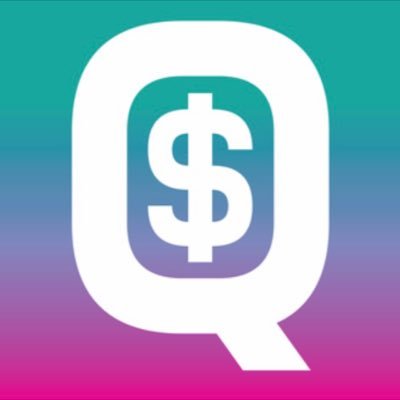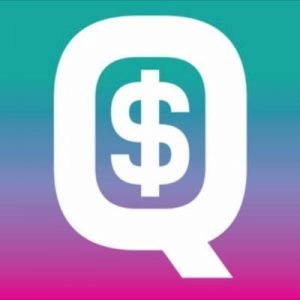 While Cash Quiz Live is currently in beta, this is one of the more interesting trivia apps on this list because they have a different monetization method than many of the other apps (which rely heavily on sponsors or venture capital).
Answering questions on Cash Quiz Live is simple. Simply watch a commercial/video challenge, answer quiz questions related to the video/mentioned brands, and win some cash.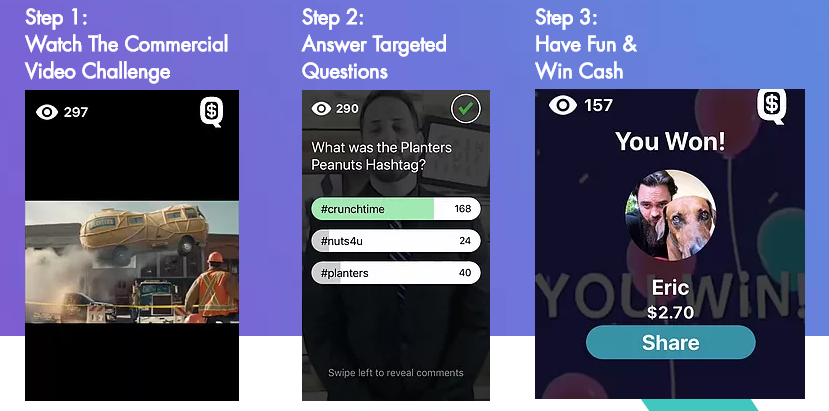 Cash Quiz Live hosts live games every Sunday at 10:00 (not sure of the timezone), but they also host impromptu games and random giveaways every so often.
This isn't one of the highest paying trivia apps around, but I'm definitely curious to see where the community is headed!
Cash Quiz Live is available on IOS and Android devices, and you can checkout their website to learn more.
RipKord.Tv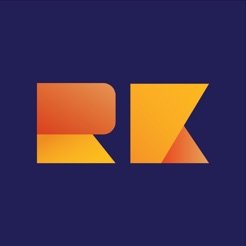 RipKord.tv is another up-and-comer in the world of trivia apps that pay, and the app is sort of like HQ Trivia but with a twist.
RipKord.tv has a host so players can tune into live trivia rounds, but the game actually has 5 different kinds of modes, including:
Fast Facts – basically true or false.
Word Up – based on play on words.
In or Out – Players play rounds of roulette, essentially, and if they win they have to decide if they keep betting or if they are bowing out.
Raise the Bar – Family Feud style.
The Hunt – Players have to find hints on Google/the internet to answer questions.
RipKord seems to host a game every few days for several hundred dollars, and the community is much smaller than apps like HQ Trivia or Swagbucks Live, so the prize pool isn't always a terrible split!
RipKord.tv is available on IOS and Android devices. Visit their website to learn more.
TheQ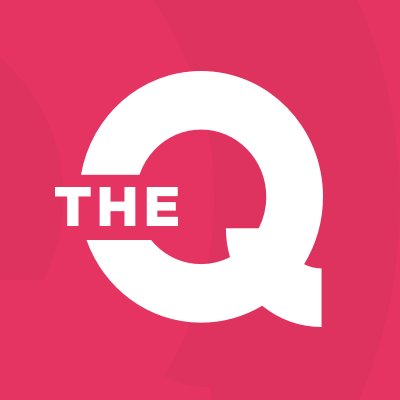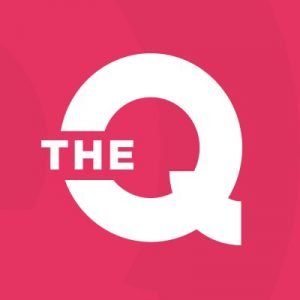 TheQ is another HQ Trivia style app with live hosts, daily rounds, and some decent amounts of money up for grabs.
The formula is what you've heard before: make it through all the rounds of trivia, and split the money with all the players that are left standing.
TheQ hosts 2 games at 5:30 EST & 8:30 EST during weekdays, and 8:30 EST on Sunday, which is more often than many trivia apps are offering these days. However, The Q does has implemented a subscription model that definitely shakes up the playing field.
Users can upgrade to Q VIP Gold, Platinum, or Diamond through a weekly subscription to unlock bonus lives during trivia rounds, so you may find that your competition sticks around a while longer than some other apps.
While this isn't a huge deal, it does suck if you have to split the prize pool with more players. However, The Q is one of the higher paying and more frequent trivia apps, so this makes up for that fact.
TheQ is available on IOS and Android.
Checkout their website to learn more!
Can You Actually Play Quiz Games For Cash? Where Does The Money Come From?
Time for a bit of insight into the wacky and somewhat disturbing rise and fall of trivia apps.
See, the world of mobile trivia games is actually one of the most wild stories I have come across in a while.
When HQ Trivia pioneered the concept of having a trivia app give out massive amounts of cash to hungry contestants in order to build sustainable viewership, venture capitalists went absolutely bonkers.
This is because trivia apps, for all their fun, are not game development companies.
Rather, they are tech/digital media companies.
HQ Trivia was actually founded by the founders of Vine, and after exploding in popularity, the app secured massive amounts of venture capital funding with a valuation of more than $100 million.
Pretty nuts for a trivia game.
So, with all this juice behind them, it was easy for HQ Trivia and copycat apps from China (with similar levels of funding) to pump out $25,000, $50,000 and $100,000 rounds of trivia for millions of fans around the world…this kind of thing just hadn't been seen before, and honestly, it was pretty ridiculous at the time.
But…people get bored, and there's only so many ways you can shake up your quiz game before people decide to quit or move on.
And, since the only value these tech companies have is in their user base (much like other tech enterprises, like Facebook), this kind of spells the beginning of the end. No amount of in-app purchases, celebrity guests, or freebies can really change that.
After one of the CEOs of HQ Trivia was found dead of a suspected overdose, you can imagine that things continued to take a turn for the worse.
Currently, none of these trivia apps are paying out like they did in the 'glory days,' and it seems that venture capital firms are licking their wounds after coming to the stark realization that 12 rounds of questions doesn't make for a $100 million dollar company.
Who would have figured…
But, you can still make money playing these games.
You might not break the bank, and you may have to watch some sponsored content to help app owners cover the costs of their prize pools, but it is possible. There are plenty of examples and testimonies online, and the Reddit Trivia Community is still somewhat active.
Again, the whole point of this post was to provide a bit of a quirky and fun way to potentially make some pocket change every now and again, and if you are a trivia lover, I hope you have appreciated it!
I won't be quitting my day job anytime soon to pursue my mobile Ken Jennings daydreams, but I might download a few of these apps again and have some fun!
Catch you guys in the next one!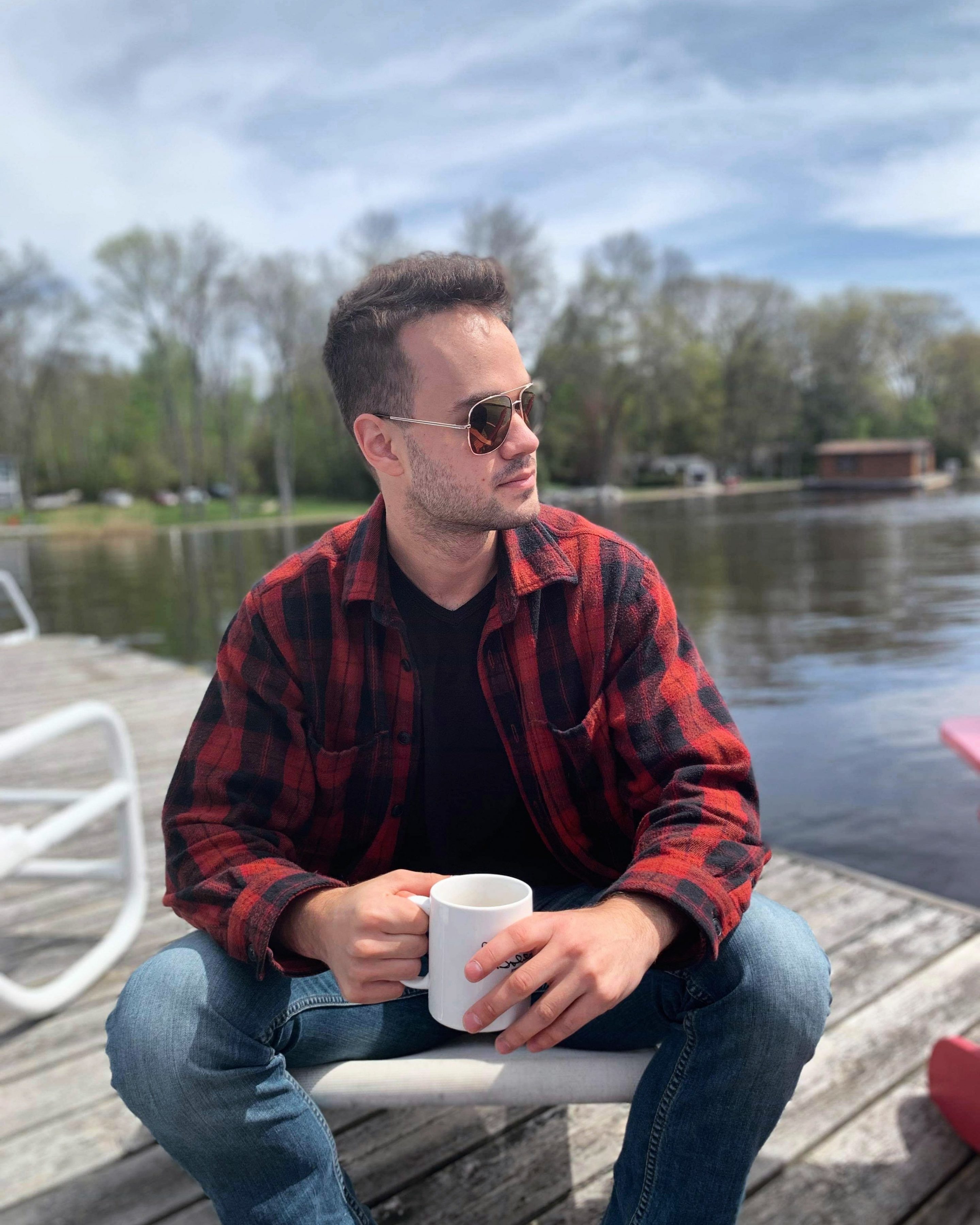 Tom is a 23 year old recent college graduate from Canada with a passion for side hustling, passive income, and marketing. This Online World is all about providing people with honest ways to make and save more money by using technology. To learn more about Tom, read his About Page!
If you're interested in freelance writing services or want to partner with This Online World, please visit Tom Blake Digital to get in touch!