I used to sink a fair amount of time into PC gaming when I was younger. Granted, I'm only 21 now, so that wasn't so long ago, but video games were never something you could realistically make money from even a few years ago.
I mean, there wasn't even a professional video game scene, let alone the ability to broadcast your average-joe gameplay to the world and to be paid for it.
Times have changed, however. Even prior to Amazon buying the Twitch TV streaming platform for nearly $1 billion dollars, Twitch TV had revolutionized the ability to monetize video games.
Twitch was only founded in 2011, but already has more than 100 million active monthly users, with the average Twitch viewer spending 106 minutes watching streams every single day.
It's truly crazy. Although for the thousands of Twitch TV Partners and Affiliate members, streaming on Twitch has opened up a new form of income and online money making.
While my video game playing days are behind me (with the exception of Halo nights with the lads), streaming on Twitch or other platforms is a viable side hustle that can pay…provided you put in the effort. 
If you play video games regularly, have some technological know-how, aren't a bland human being, and are willing to put in some serious work, it is possible to make money on Twitch.
This "how to start streaming on Twitch" post is the first post in my series Side Hustles that Pay. 
So, what will this post cover?
What Twitch TV even is.
How you can start streaming on Twitch.
Hardware and software you will need.
How to grow a following on Twitch.
How to make money on Twitch.
What you can expect, and how much work you'll need to put in.
Let's get to it!
What is Twitch TV?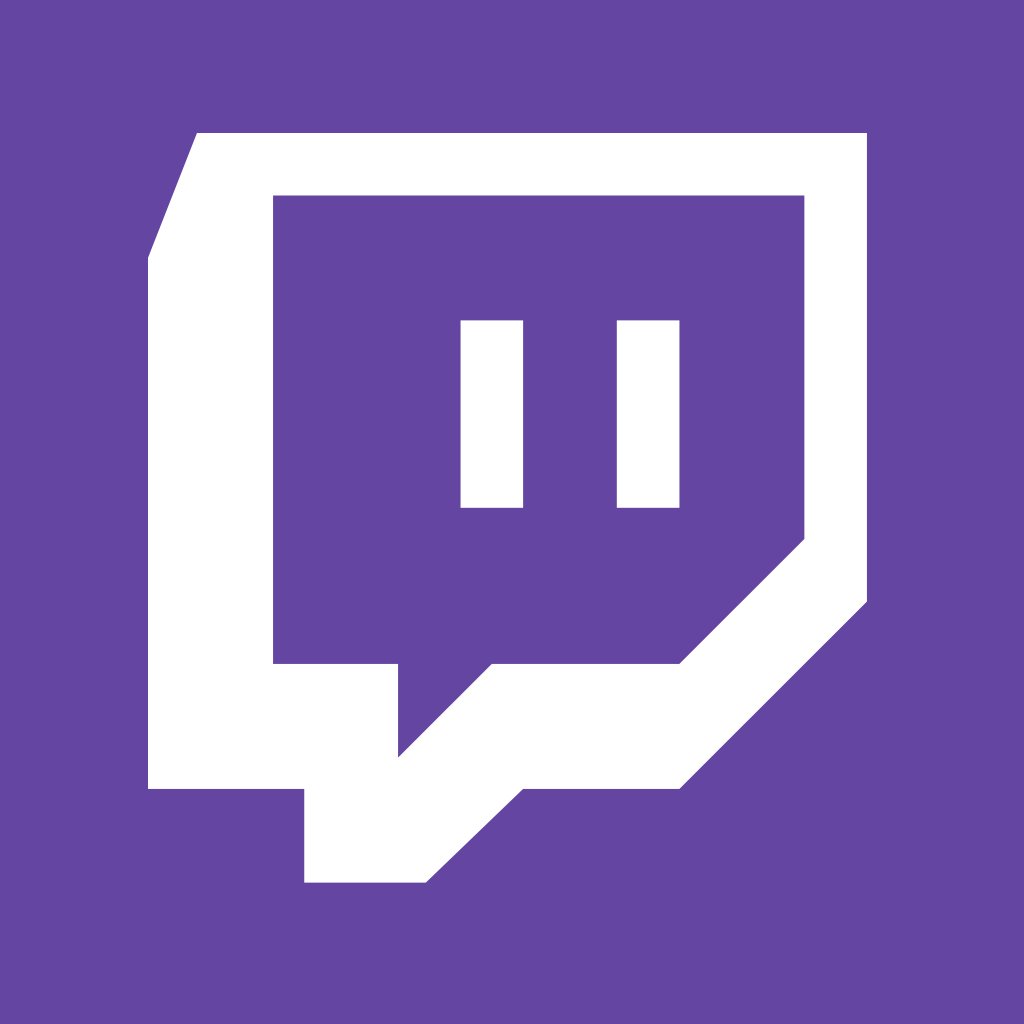 Twitch TV is a live streaming platform that is owned by Twitch Interactive, who are now a subsidiary of Amazon. Twitch was founded in 2011, and was based off of the generalized streaming platform Justin.tv.
Twitch focuses almost entirely on video game streaming, including a mixture of competitive eSports events and causal gaming. Twitch has recently expanded their streaming platform to also include real life streams and music broadcasts.
Essentially, Twitch allows gamers to broadcast their gameplay footage to live audiences, or save their video game clips so that viewers can watch them on demand at a later time.
The popularity of the platform is largely due to the appeal of user-generated content over traditional forms of media. Video game streamers on Twitch can adopt unique personalities, play a variety of games, interact in real time with their viewers, and change their broadcast based on viewer feedback.
How to Stream on Twitch – Software you Need to Stream:
In order to stream on Twitch, you will need both a Twitch account and a broadcasting program.
There are typically 2 streaming programs Twitch streamers use to broadcast their gameplay. The first is Open Broadcast Software (OBS), the second is XSplit.
OBS is a free broadcasting program that is compatible with Windows, Mac, and Linux. XSplit is designed for Windows and is a fairly easy broadcasting program to get started with.
However, I ultimately recommend using OBS for streaming on Twitch. Here's why:
While both OBS and XSplit are free, XSplit requires a paid subscription to unlock additional streaming features (like streaming in 720p). If you're just starting out and experimenting with streaming on Twitch, definitely avoid start-up costs with XSplit.
OBS is easy to use and has a nice mixture of customizeable settings and camera options.
Both paid XSplit and free OBS can support 720p broadcasting at a stable 30fps, or 720p broadcasting at 60fps. Might as well stick with what is free.
Granted, XSplit is easier to use and has a better user interface, as well as some additional features which can be handy. If you find streaming on Twitch to be your thing, you can always download XSplit and pay around $5/month to upgrade your plan.
Creating a Twitch Account – Setting up your Twitch Stream:
Once you have downloaded OBS, use your email to sign for up Twitch TV and create your Twitch account.
Then, select dashboard from the drop-down menu.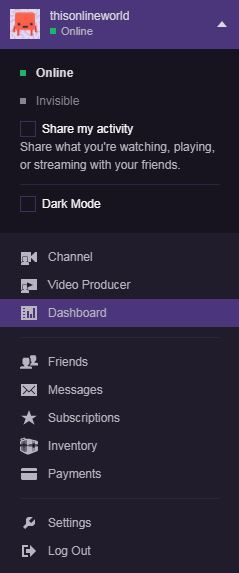 Select your game category and fill out your streaming title. The stream description is what potential viewers will see as they browse through games on Twitch, so be sure to describe what your stream is all about.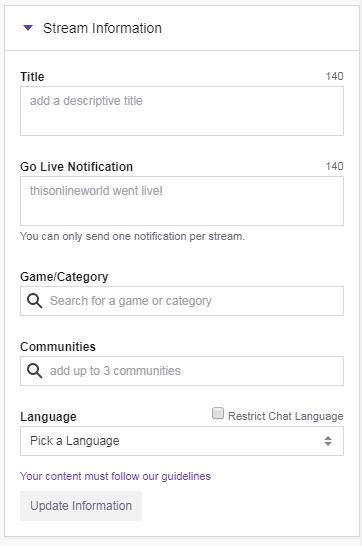 Using OBS:
Once you have successfully installed OBS, launch the application in administrator mode.
Then, select settings, from File –> settings.
Under Stream, enter your streaming service as Twitch.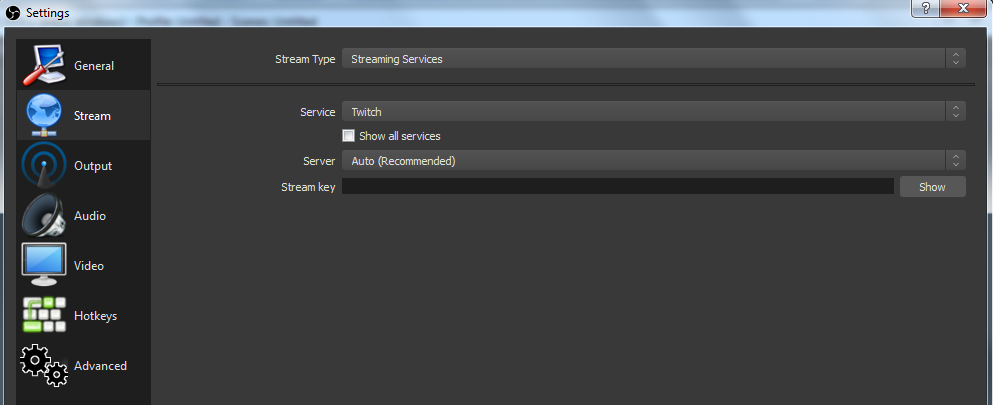 To find your Twitch Key, head back to the Twitch Dashboard.
Select Channel under Settings: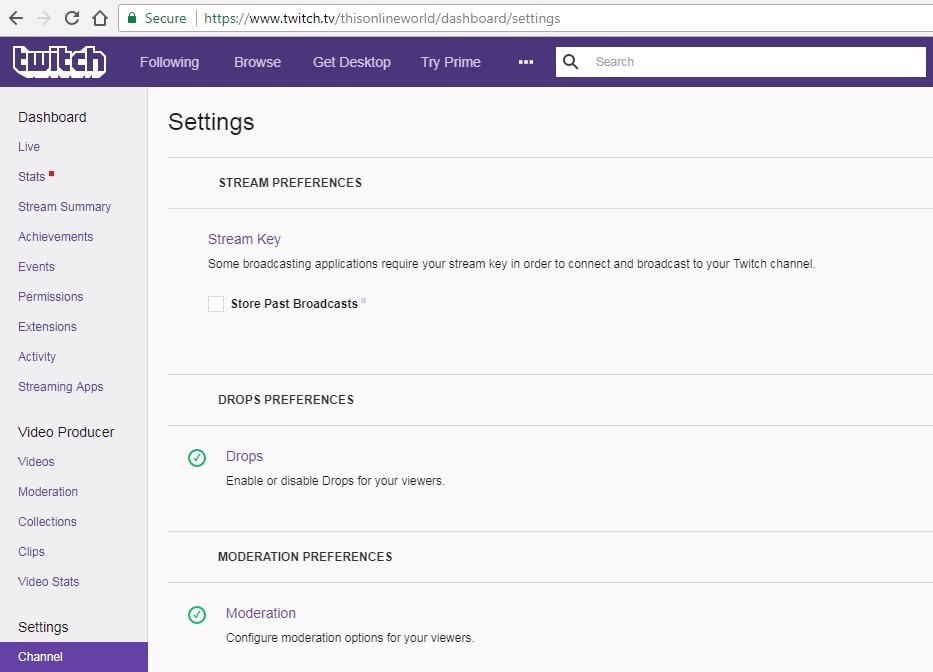 Click Stream Key and then Show Key. Be sure to never share your stream key with anyone.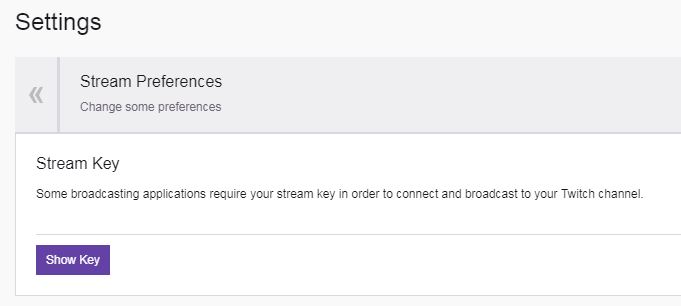 Copy and Paste your Stream Key into OBS:

Going Live on Twitch TV:
Now that you have inputted your Twitch Stream Key, you are ready to go live!
Select Game Capture from the Sources tab in the main OBS interface.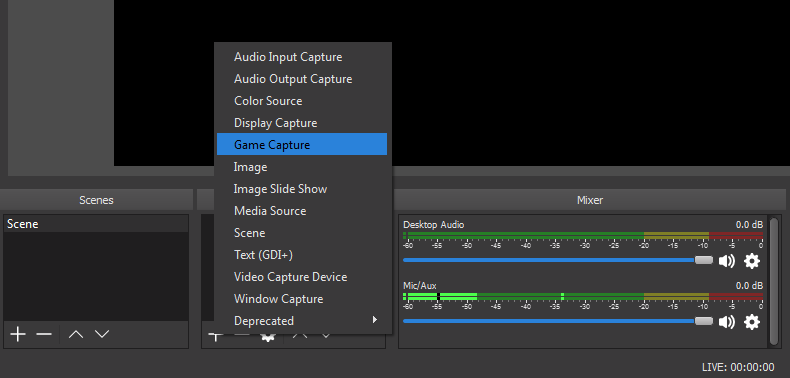 Then, complete the following steps:
Select 'Create New' and click OK.
Select 'Capture Specific Window' in the Mode menu, and choose the game you will stream from the Window menu. You may have to have the game running in order for it to be detected by OBS.
Play around with your options if need be. You can limit your capture frame rate, capture your cursor, and adjust other settings to suit your needs.
Add other sources you want. OBS can overlay image sources, your webcam feed, or text. Just add additional sources by using the Source tab (the same tab you used to add your Game Capture). You can also add a Capture Card if you want to stream console games on Twitch TV!
You can adjust your stream layout to fit your vision. Streamers can easily select items from the Sources menu and adjust their size or location on the stream display.
All that's left to do is to start your stream!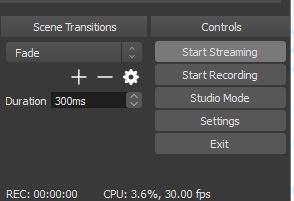 This was a fairly simple explanation on how to start streaming on Twitch using OBS. Granted, you will need to spend some time adjusting your stream settings to suit your preferences and computer specifications.
If you are looking for a comprehensive guide on setting up OBS, I recommend checking out the Beginner's Guide to OBS by Windows Central.
How to Stream on Twitch – Hardware you Need to Stream:
Considering the resource-intense nature of many modern games, streaming on Twitch requires certain hardware components to be successful. The two most fundamental requirements are a good router/internet connection and a powerful computer.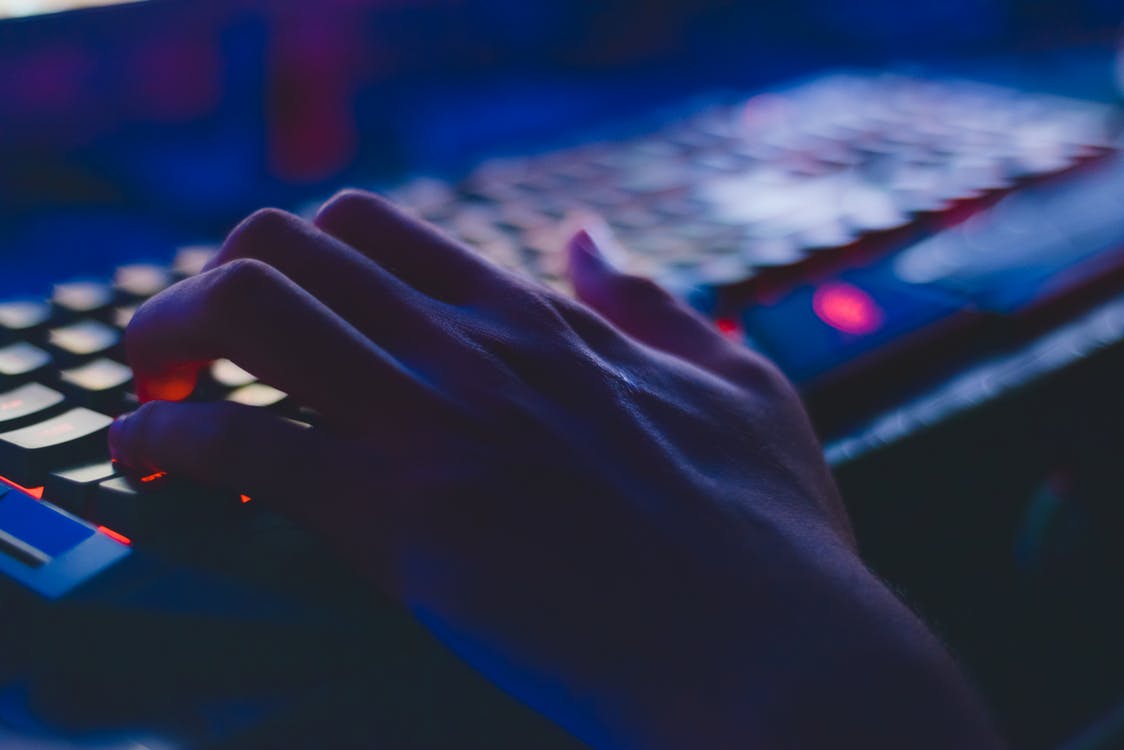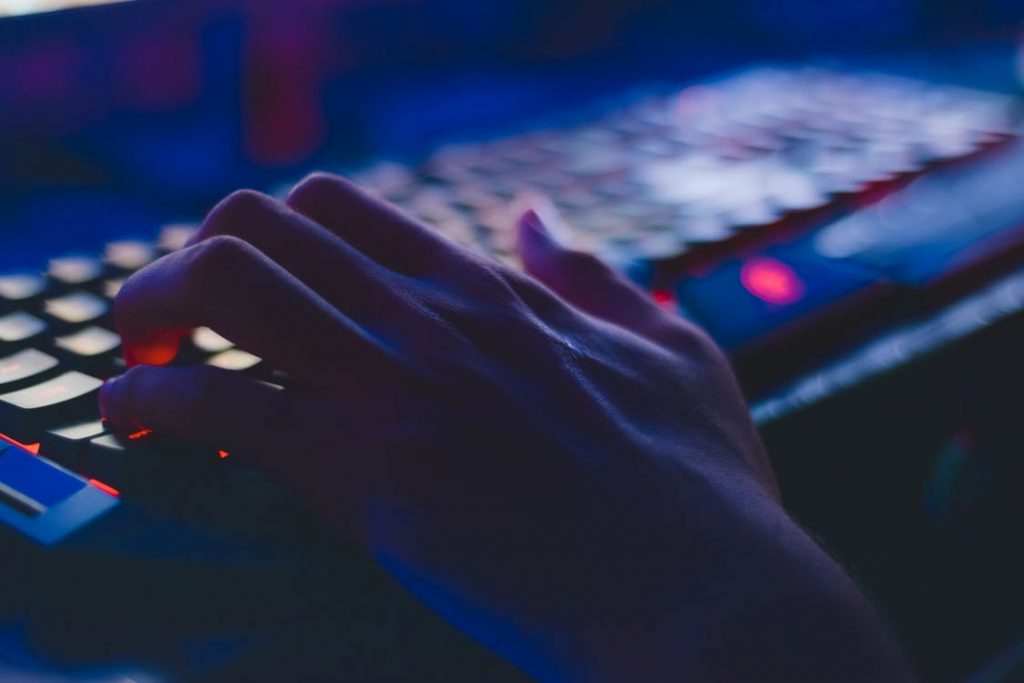 Internet Connection, your PC, and Streaming on Twitch:
You can check out the list of Twitch broadcast requirements to get a requirement profile for low, medium, and high quality streams.
The most important requirements Twitch outlines having are:
Broadcast frame rate of either 25/30 or 50/60 frames per second.
Bitrate range of 3-6 megabits per second.
A minimum of an i5 processor.
8GB of RAM.
Windows 7 or Newer.
At least 3MB per second upload speed.
So, what does this all mean?
You need to have a solid computer and a stable, fast internet connection.
If you are planning on streaming resource intense games at high frame rates, you should probably look to exceed these minimum requirements.
Additionally, when you consider the competition that is out there in the world of Twitch streaming, if you stream, do things right. Don't be the only guy streaming in SD quality when other streamers of your game are all in HD.
To check out budget, mid-range, professional, and ridiculous Twitch streaming computer builds, check out this handy list from Logical Increments.
Web Cameras for Twitch Streaming: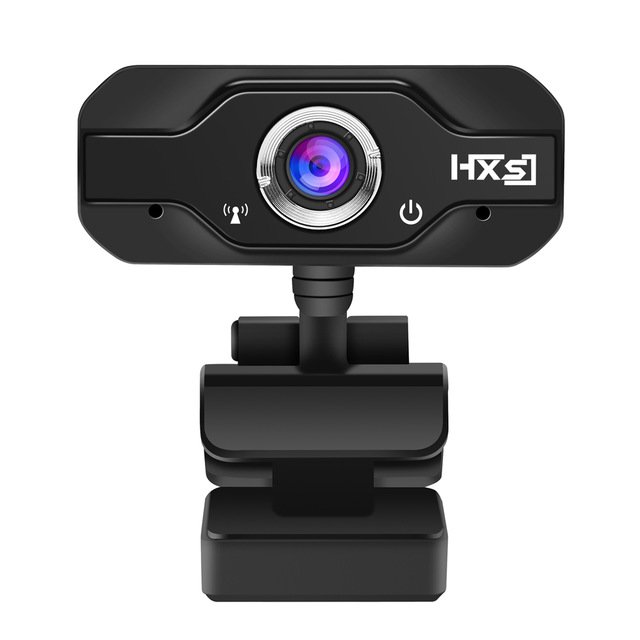 If you aren't able to gain the attention viewers on Twitch with professional-level game play (which most people aren't), you will probably have to rely on other aspects of your streaming experience to attract viewers.
Broadcasting on Twitch is really like staring in your own television show, and the audience you build is entirely up to how much work you put in and how enjoyable your content is.
Many streamers have found success due to their pleasant personalities, humor appeal, wacky costumes, or just the straightforward good looks and a low-cut shirt shtick. Whatever the case, a webcam can go a long way in helping you to establish a streaming identity and grow your fan base.
Some of the best webcams for streaming on Twitch include:
Logitech HD Pro C920 Webcam: This webcam supports 1080p, has a handy light correction feature to keep you looking sharp, and utilizes H.264 HW encoding to provide a fast and smooth HD experience.
Logitech HD C270: Affordable, simplistic, and capable of recording in 720p, the Logitech HD C270 is an excellent starter webcam for Twitch streamers.
Microsoft LifeCam HD-3000: With widescreen 720 recording, TrueColor visual enhancement, and a flexible mounting system, the LifeCam is a fairly versatile webcam that can help kickstart your streaming journey.
Webcams can be a great way for streamers to become more personable and interact with their audience, but at the end of the day, a webcam is a webcam. As long as it records in 720p and is stable, you should be golden.
Microphones for Twitch Streaming: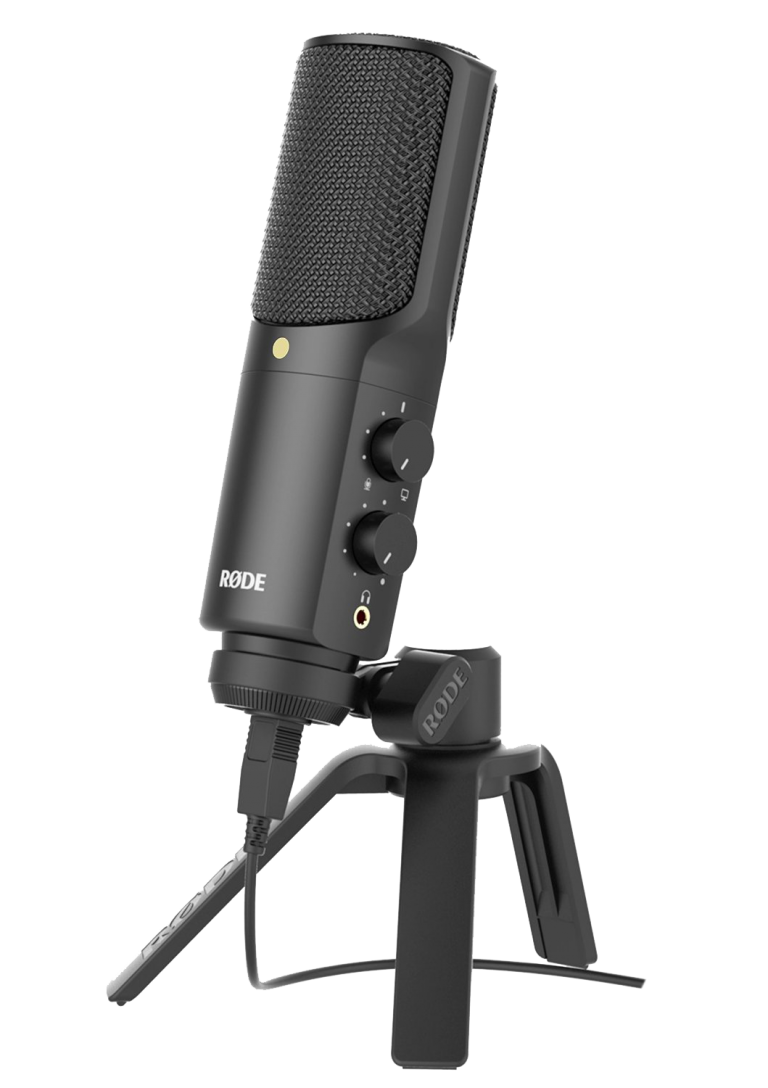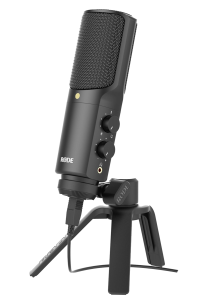 While most webcams come with a built in microphone, most aren't spectacular at capturing your voice as you stream. However, being able to communicate in real time with your viewers is almost a necessity for having a popular Twitch stream these days.
Do not buy a microphone until you have tested your stream and committed to broadcasting on Twitch. There is nothing worse than sinking money into a hobby or side hustle only to find out it isn't something you can commit to.
Figure out the basics, make sure your computer can stream on Twitch, and then look to purchase a microphone so you can interact with your viewers.
Some of the Best Microphones for Streaming on Twitch Include:
How to Grow a Following on Twitch: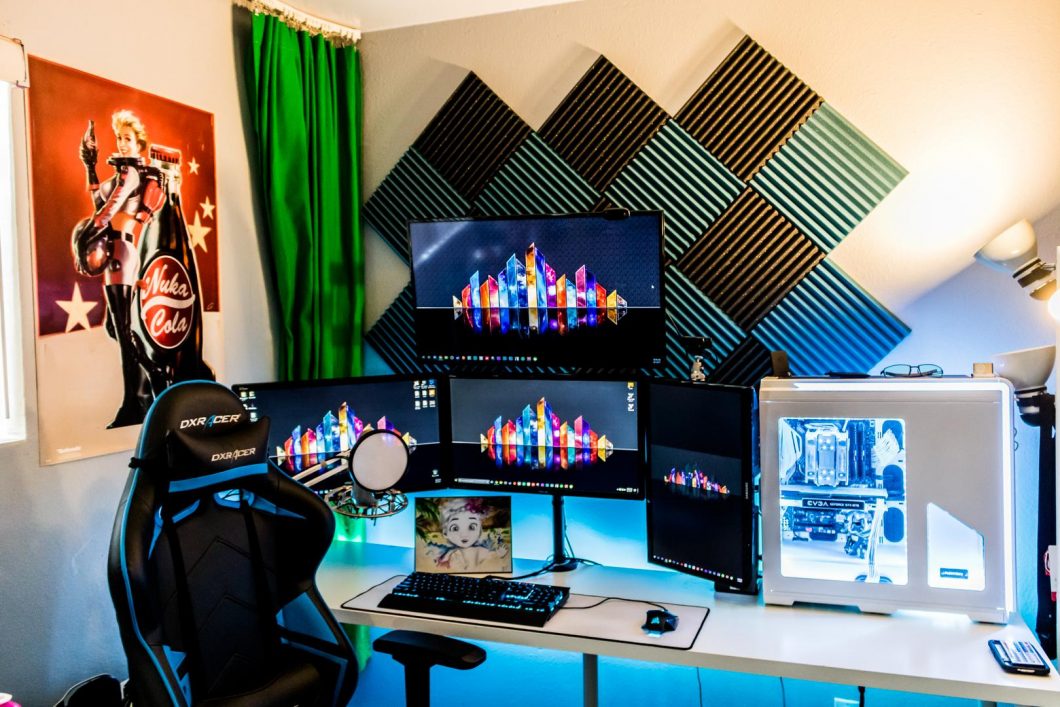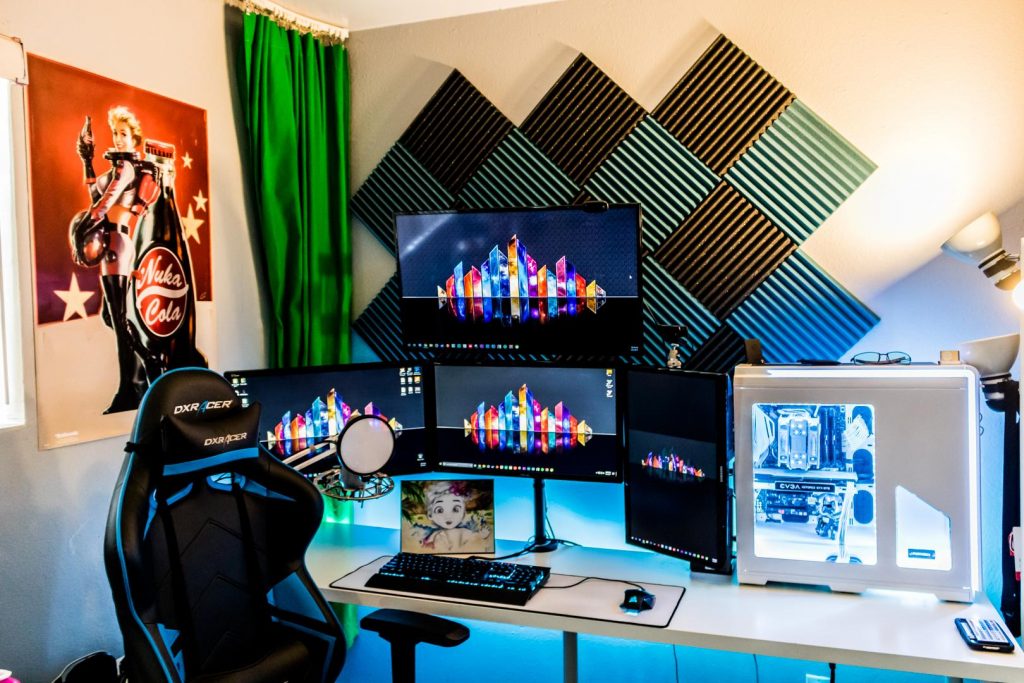 Once you have configured your stream and ensured you can broadcast on Twitch without experiencing technical difficulties, you are ready to begin your journey as a Twitch streamer!
However, growing a Twitch following takes time, effort, and even luck. Many popular streamers on Twitch took 1-2 years to establish a loyal following, and some Twitch streamers never see their channel grow at all.
In order to increase your chances of success for growing a Twitch TV following, consider the following tips and advice for streaming.
Option A – Start Off Streaming a Popular Game that is New to Market:
Many of the most popular Twitch games are incredibly saturated with established streamers. While it might be possible to grow your following by streaming games like League of Legends or Dota, it's an uphill battle.
A tactic that helps both established and new streamers on Twitch to attract more viewers is to be among the first streamers to broadcast a popular game the moment it is released.
If you can get early access to a Beta, that's even better. Game releases have excitement surrounding them, and you can capitalize off of temporary spikes in interest and attract viewers, you can jump-start the growth of your channel.
Option B – Pick a Niche and Stick to it:
While modern games comprise the bulk of Twitch viewership, old games still have their place on the platform.
Whether it's for speed running, nostalgia, or just the sake of playing an old favorite, classic video games have retained loyal fans. Many Twitch streamers capitalize on this love for older video games by exclusively streaming them.
Classic games might have smaller audiences. but there is typically less competition among streamers. If you have a passion for a classic video game and can find a large enough audience, you can find success on Twitch.
Some additional tips for growing a following on Twitch inlclude:
Set a Schedule and Stick to it: If Twitch is like running your own Television show, then it makes sense to set regular stream hours. Define your streaming schedule, inform your audience, and stick to your plan. Having regular stream times can help viewers know when to watch, ultimately making your stream a part of their entertainment routine.
Use Social Media: While viewers can follow you on Twitch to receive notifications when you go live, not everyone will follow you on Twitch or check their notifications. If you can grow a following on Twitter or other social media platforms alongside streaming, you can promote your channel before going live to attract more viewers.
Find your Streaming Personality: Are you a hardcore gamer, or do you stream to have fun and do stupid shit online? Whatever the case, knowing the gist of who you are as a streamer (cheesy, I know) can help to establish an identity for your channel and make it easy for viewers to relate to you.
Interact with your Audience: People like watching Twitch because they can interact with the Streamer and other viewers in real time. If you have a microphone and webcam, use them to your advantage! Read your chat, and talk back with your viewers to make them feel welcome.
How to Make Money Streaming on Twitch: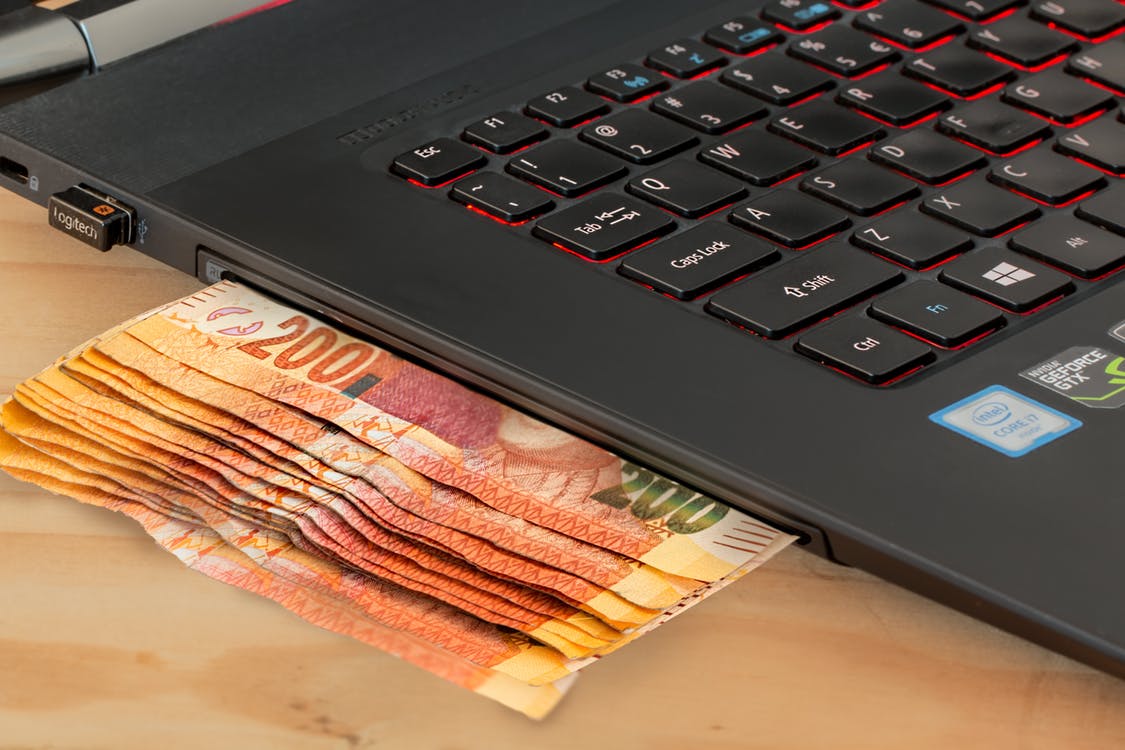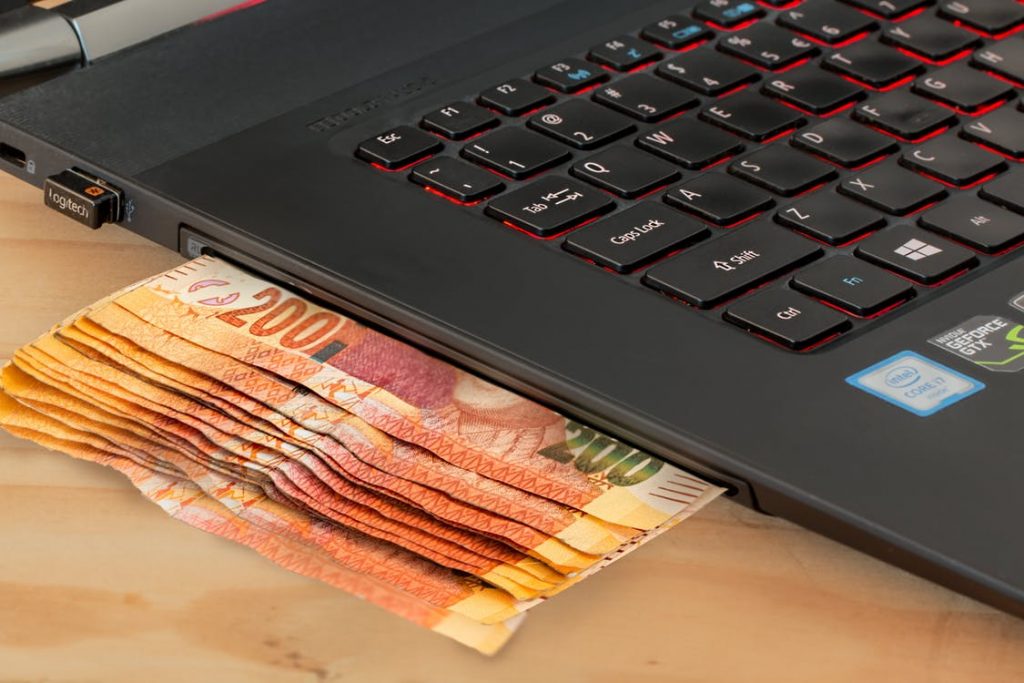 There are a variety of ways to monetize your Twitch streams. How much money you make on Twitch mostly depends on your viewership and fan loyalty, but there's periodical random stories like people donating 30 grand to a streamer.
However, one of the main and stable ways to make money streaming on Twitch is to become an affiliate.
Twitch Affiliate requirements include:
Having at least 8 hours of broadcast time in the last 30 days.
Having at least 7 unique broadcast days in the last 30 days.
An average of 3 concurrent viewers or more over the last 30 days.
Having at least 50 followers.
When you become a Twitch TV Affiliate, you can earn money in 2 ways:
Users can cheer with Bits when watching a stream, with the streamer earning 1 cent per Bit used in the cheer.
When broadcasting a game that is available on Twitch, viewers will see offers to buy that game or in-game items. If a viewer makes one of these purchases, the streamer receives 5% of the purchase price.
A second way to make money streaming on Twitch is to become a Twitch Partner.
Becoming a Twitch Partner is basically an incredibly enhanced version of being a Twitch Affiliate.
Twitch Partner requirements include:
Have an established, growing audience.
Regularly stream at least 3 times per week.
Submit an application to the program and be accepted.
Twitch Partners can monetize their stream in additional ways:
Playing commercials and receiving advertisement revenue.
Generating revenue from Twitch subscribers. Viewers can pay $5/month to subscribe to a streamer's channel in order to unlock additional perks and support the channel. Streamers earn between $2.50-$3.00 per month for every subscriber.
Granted, becoming a Twitch partner takes time, effort, and sometimes multiple applications. Definitely do not bank on becoming a Twitch Partner very quickly unless your channel explodes in popularity.
Additional Ways to Make Money Streaming on Twitch:
Donations: Receiving donations from your viewers can be sporadic but lucrative.
Affiliate Sales: Plug affiliate links into your channel description. Let your viewers know your streaming setup, favorite microphone, headphones, and other products you enjoy. When they purchase them through affiliate links, such as Amazon Affiliate, you will earn a commission on the sale.
Drive Traffic to Other Channels: If you have a website, blog, YouTube channel, or other platform that earns money, be sure to drive your viewers there as well (if it makes sense). Many streamers make a large amount of their income from YouTube, and use Twitch to earn money and also promote their YouTube videos.
Final Thoughts –  What to Expect from Streaming on Twitch:
Finding success on Twitch takes time, effort, luck, and skill. However, streaming can be an incredibly rewarding and lucrative side hustle that can earn streamers significant amounts of income every month.
Ultimately, if you sink a lot of time into video games every week, streaming on Twitch could be worthwhile. After all, if you're going to spend all that time gaming, you might as well monetize the process!
I hope you have found this guide on how to start streaming on Twitch to be useful! Best of luck in your streaming endeavors and side hustle.
If you're looking for additional ways to make money online, check out my post 11 Ways to Easily Earn Passive Income with Websites & Apps.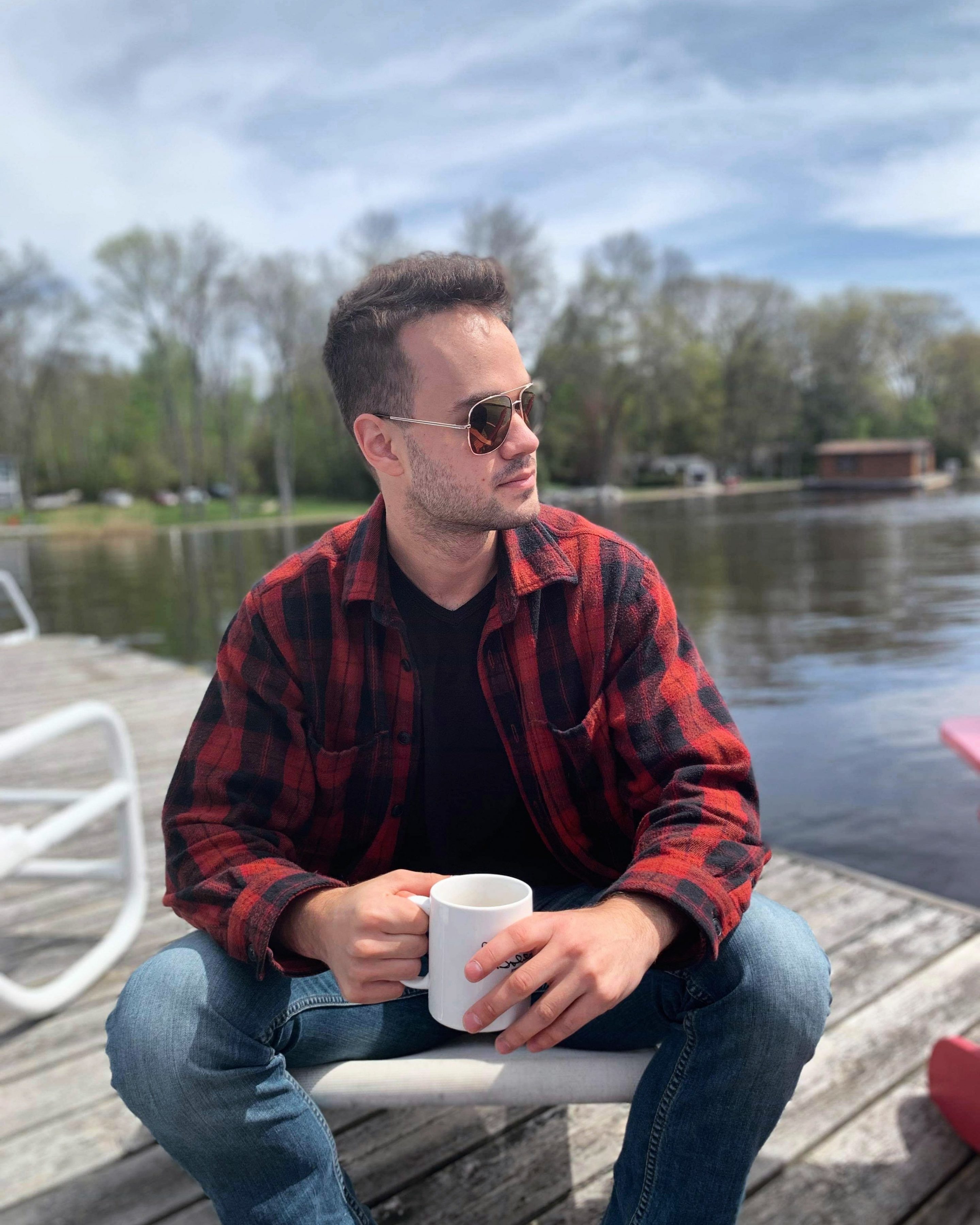 Tom is a 22 year old recent college graduate from Canada with a passion for side hustling, passive income, and marketing. This Online World is all about providing people with honest ways to make and save more money by using technology. To learn more about Tom, read his About Page!