I remember reading the book 'Into the Wild' by Jon Krakauer when I was in high school.
The book, which is a true story, covers the story of college-graduate-turned-vagabond Christopher McCandless, who forgoes the corporate world to hitchhike through the United States to live a life of adventure and self-discovery.
I won't spoil the story (it's a great book, go read it), but I remember the story had a pretty profound impact on me at the time.
Fast forward a few years, I was in the midst of finishing my college degree in a program I couldn't care less about, and the thought of joining the working world was lackluster to say the least.
Like many other college students halfway through their degree, I was filled with a lot of uncertainty and doubt.
Had I chosen the wrong program? Would I be able to find a job that makes me happy when I finish school? Was I making a mistake?
Anyway, amidst all of these questions and intermittent declarations that I was 'so going to drop out of school,' I secured 2 awesome internships, started a variety of side hustles, learned to love the world of SEO and digital marketing, and am now working in a field that I love.
However, for the longest time, I was convinced that the traditional working world was simply not for me.
And I was never alone in thinking that.
I think a lot of people have a desire to be their own boss, remain location independent, or escape the 9-5 grind. People are trying to do this every day by turning to things like the gig economy or remote jobs to pay the bills.
I mean, just check out the search trend data over the past 5 years for the term 'Digital Nomad.'
Since all my friends are in college and I live in a college town, I've certainly heard a lot of younger people talk about traveling extensively when they are done school, or the possibility of being their own boss after graduation. From YouTube Vloggers to Instagram influencers who travel the world, the idea of globetrotting while making money online can obviously sound pretty appealing.
And that's what this post is all about.
I want to breakdown some of the best remote jobs and side hustle ideas anyone can start or use to make more money wherever they happen to be in the world.
I also want to share my thoughts on the digital nomad movement as a whole, as well as some of the pros and cons of remote jobs that college grads or young adults should consider.
Let's get to it!
The Best Remote Jobs – Making Money Anytime, Anywhere:
Freelance Writing: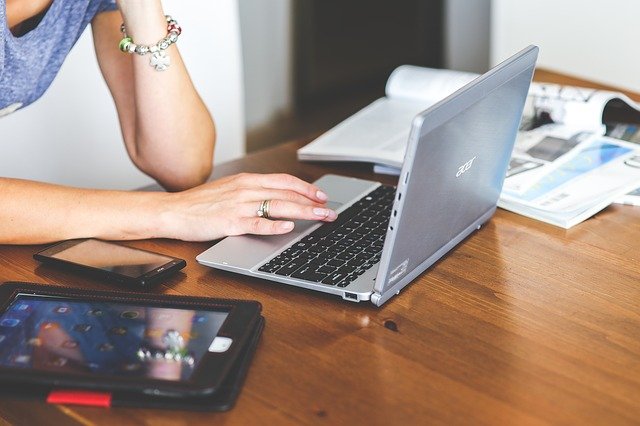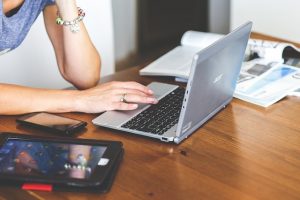 I always recommend freelance writing as a side hustle for students, but freelance writing is also an excellent remote job opportunity that can usually be done from anywhere in the world.
Freelance writing is a great remote job for anyone with a basic command of writing, and the demand for content is only going to increase as businesses compete to market their products and services online.
Many freelance writing gigs can pay $10-$20/hour at starting wages, and experienced writers or writers who have extensive knowledge of a particular niche can charge higher rates per article or hour.
It doesn't matter if you start freelance writing on the weekend, after work, or turn freelance writing into your entire source of income while you travel the world: there are so many marketplaces to find work as a writer.
Some of the best job marketplaces for writers include:
Indeed.com – great for finding longer term contracts.
Upwork.com – great for finding short-long term contracts.
Reddit r/ForHire – a personal favorite of mine where you can find a lot of content writing work for smaller businesses or individuals.
Textbroker.com – great for finding a stable stream of projects to write for.
You can also checkout my freelance writing guide to learn more about this remote job idea!
Additionally, you can also checkout this list of 10 writing websites that are paying authors right now!
Copywriting & Sales Funnel Design: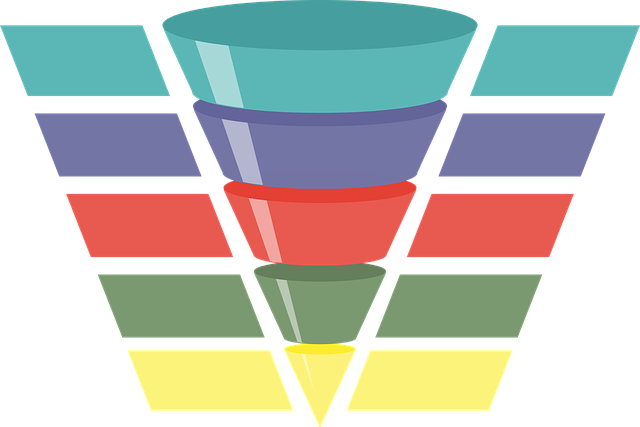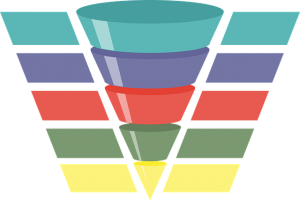 Copywriting is the process of designing and writing copy to promote a product/service while encouraging consumers to purchase. Web page design and content writing, ad copy creation, and promotional banners or materials all constitute as copywriting.
Copywriting is immensely valuable for businesses because anything that increases conversion rates can increase profit. The development of an effective sales funnel is something that many companies are willing to pay considerable money for.
I've never had a standalone copywriting job, but I have helped with landing page design and ad copy for previous internships.
I wasn't too great at it, but I wasn't dreadful. Additionally, a lot of businesses in need of landing page redesign or copywriting services are starting from square one and could truly benefit from any insight or small improvements. Besides, IBM probably won't be your first copywriting client…
Plus, after reading this pretty neat story on Reddit about how someone started their own copywriting business through trial and error, I truly think copywriting could be a great remote job option for anyone with a background in sales or marketing.
Some of the best job marketplaces for copywriters include:
Indeed.com – a good option for people with previous copywriting experience.
Linkedin.com – great for finding businesses to work with.
Scripted.com – a marketplace specifically designed for freelance writers and copywriters.
Pitching clients directly – this is something freelancers will invariably have to do.
Web Design/Graphic Design: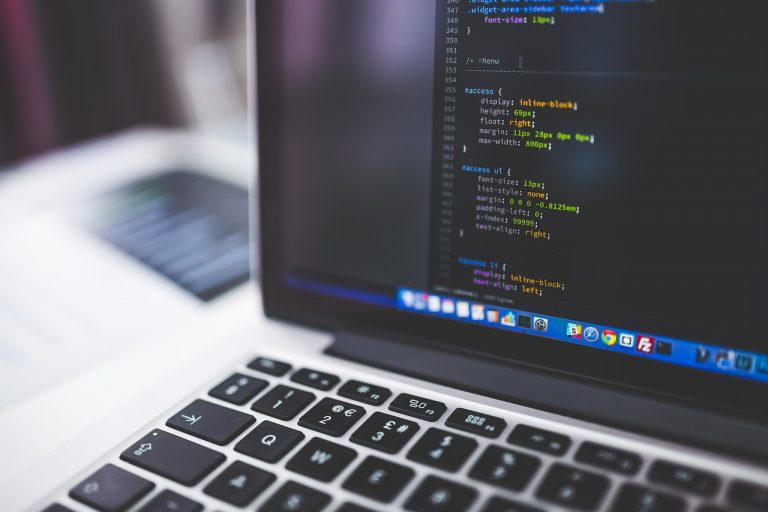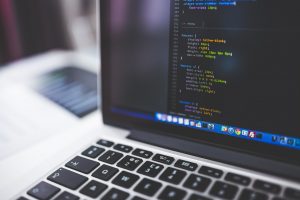 Website design and graphic design skills are always going to be in demand. There is simply too much technological growth in this world for there not to be.
Web development or graphic design work often go hand in hand as well. When building websites for clients, you usually have to consider both back end and front end aspects to provide a complete service.
You can still get away with specializing in a specific side of this remote job to position yourself as an expert, or you can offer more general services to attach a wider client base.
Now, here's the thing about website design: everyone and their grandmother is doing it.
Just take a quick look at the Fiverr marketplace: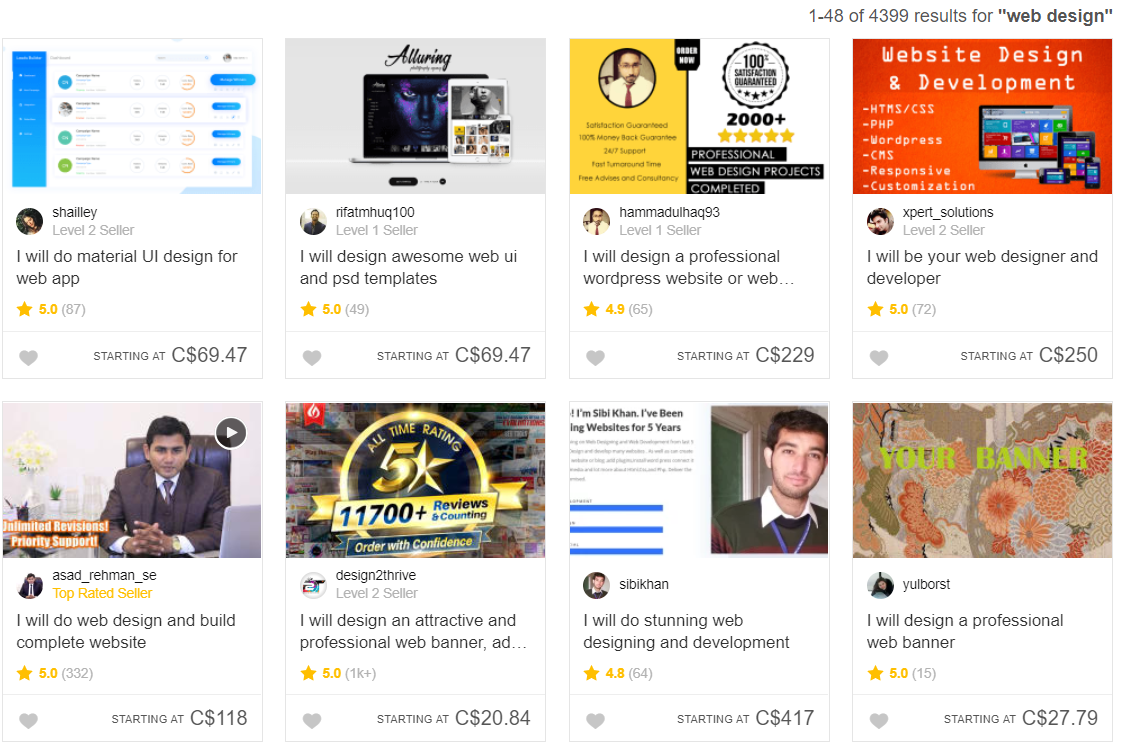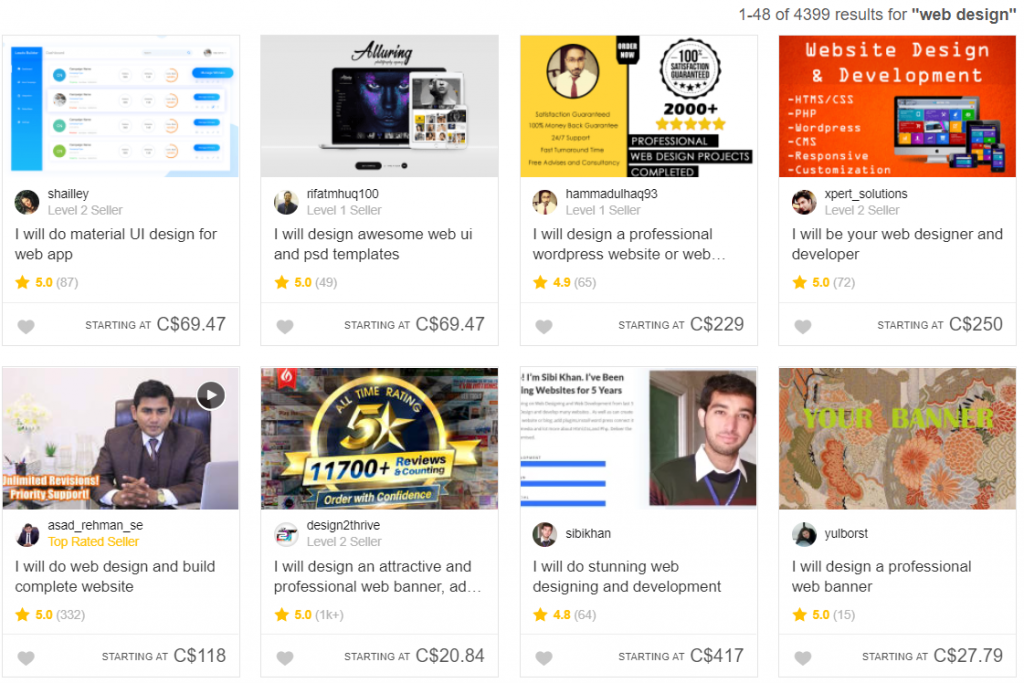 Searching for 'web design' brings up almost 4,500 results. These gigs all have a myriad of quality, pricing, and value.
If you get into web design or graphic design for a remote job, you really need to deliver a high quality service because referrals are immensely important in this field (as well as freelancing in general).
A colleague of mine makes websites for people interested in starting blogs or small business owners, and he definitely gets a lot of his business from word of mouth.
If you have a knack for web or graphic design and like the process of getting websites off the ground, this could be the perfect remote job option for you!
Some of the best job marketplaces for web developers or graphic designers include:
Fiverr – great if you can build a solid reputation.
Upwork.com
Freelancer.com.
99designs.com – great for logo designers or general graphic designers.
Teaching English Online/Tutoring: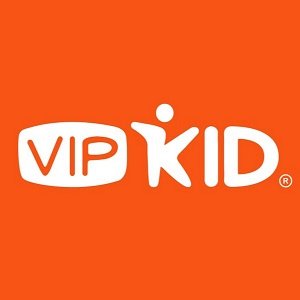 Whenever I watch a digital nomad Vlog or read an interview with a digital nomad, it seems like more than half of them make a living through teaching English or tutoring other subjects.
This actually makes a lot of sense: native English speakers have immediate value they can profit from in many foreign countries because English is one of the more popular languages to learn in the world.
So, naturally, this leads to a lot of expats or digital nomads turning to tutoring to pay the bills.
However, it doesn't matter if you are a digital nomad or simply want to start a side hustle on the side of other work, teaching English online or tutoring is a great remote job that doesn't have a high barrier to entry.
Online tutoring jobs generally pay between $15-$24/hour depending on the platform, experience levels, and bonuses, and there are scores of websites or apps where you can become a teacher.
Many tutoring websites also don't require their tutors to have a degree, so you can start making money as soon as you are accepted into their program.
Additionally, many online tutoring platforms cater to the Asian marketplace, so ESL tutoring can be an appealing side hustle for working folk who are looking for work in the early hours of the morning to have the rest of their day left free.
Some of the best job marketplaces and websites for online tutors include:
SayABC – great for quick teaching contracts or prolonged contracts if you have a degree.
Palfish – ideal for making some quick money on the side.
VIPKID – some of the highest rates in the industry, although you need a degree.
GoGoKid – offers a lucrative signup bonus and is a great option for people looking to make decent money from tutoring.
Check out my post on 18 ways to make money as a tutor to learn more about this remote job!
SEO Work/Marketing Consulting: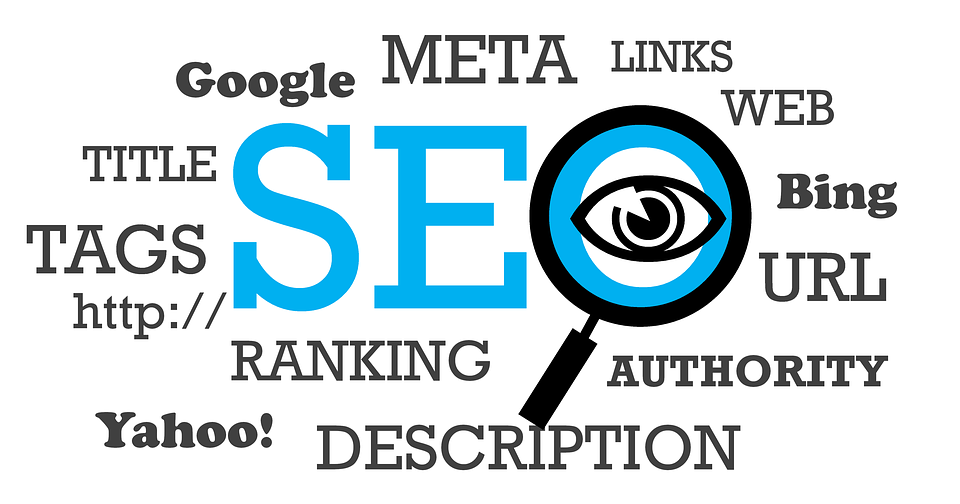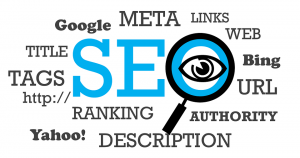 SEO work or marketing consulting, like web development, is a service that everyone is offering these days.
However, SEO or marketing consulting work is one of the best remote job opportunities because there is almost no barrier to entry and you can truly work from anywhere in the world.
I've done SEO work throughout college, and I have never gone into anyone's office to get work done. Skype/phone calls and frequent email correspondence are generally all you need to keep a line of communication with clients.
Consulting work was a great remote job to have in college because all the contracts I ever secured involved monthly payments. Generally, a client would require a lot of upfront work for the first few weeks or month, but the proceeding months were mostly filled with maintenance, minor bits of work, or reevaluating strategy but still paid out the same amount.
The thing with consulting work is that you really need to know your shit. The types of companies or individuals who are willing to pay for SEO consulting generally have more money, are more knowledgeable, and aren't a brand new operation.
This isn't a bad thing, it just means you always have to be honest with clients (and yourself) about your own skill set and knowledge so you don't bite off more than you can chew.
The best consultants in the world make millions, but there is nothing wrong with eating some humble pie, taking some small contracts, and making a few hundred dollars a month with this remote job.
Some of the best job marketplaces and websites for SEO consulting include:
Reddit – there are tonnes of bloggers, entrepreneurs, or business owners on Reddit who actively look for SEO advice or consulting help. You'd be surprised at the relationships you can establish by providing some free help or sending a simple private message.
Upwork.
PeoplePerHour.
Build your own website and start cold calling or emailing!
Additional Remote Jobs to Start Making Money:
If the aforementioned list of remote job ideas don't tickle your fancy, you can always consider:
Editing/proofreading services.
Working as a virtual assistant.
Working as a customer support agent.
Working as a recruiting agent.
Dong transcription work.
Making money with data entry jobs.
Working as a social media manager.
Gradually taking your current job to a remote location and cutting back your workload/pay.
Final Thoughts on Remote Jobs & Digital Nomads:
At the end of the day, I understand why there is a growing body of followers for the digital nomad movement.
People like choices. The freedom to escape working 9-5 or to be completely location independent are certainly easy ideas to fall in love with.
I'll admit, when I was halfway through college, I romanticized the idea of being my own boss, working a remote job while I backpacked across Europe without having to sit in an office for most of the day.
But, with time, I've also learned a few things that I think other young adults should also consider before jumping .
1) Your education ramps up after you graduate:
I've never been a fan of school. My first few months of work, on the other hand, have taught me more hard and soft skills that will serve me for the rest of my life than any lecture I have ever sat through.
If you decide to forgo career development to become a digital nomad, there are trade-offs. You will certainly see more of the world at a faster pace, but you are also limiting the scope of your education and development of skills in your field.
2) More irons in the fire = diversification of risk:
Starting a side hustle while developing a career is, in my opinion, a great way to diversify risk and accelerate income growth.
Personally, that's why I love the combination of working full-time while also working on this blog: I can learn new skills at work while developing a career, and I can still enjoy the benefits of a side hustle.
For anyone looking to go straight from college into freelancing or the life of a digital nomad, I highly suggest considering taking a few years to learn what the workforce has to offer you before leaving it behind.
3) Time in the game increase your chances of success:
I heard a stat a while ago about the average age of successful startup founders, and as it turns out, successful founders are 45 years old on average.
There is a simple reason for this: experience counts.
There is no reason you can't succeed as a digital nomad or full-time freelancer when you are fresh out of school. However, having some experience in your industry from working at various companies for a few years will increase the chance you will succeed if you decide to strike it out on your own.
At the end of the day, technology now allows people to make money online from any point on earth as long as they have an internet connection. That's pretty powerful.
However, while the idea of working remotely or being a digital nomad can be alluring at first glance, I think college students or recent graduates shouldn't rush into decisions.
There is an immense amount of value to be gained by working different jobs and experiencing various industries, and I think there's no harm in taking time to figure out what path is best for you. Start your own side hustle, keep on learning, and see what opportunities arise.
That's all for this post!
I'll catch you guys in the next one.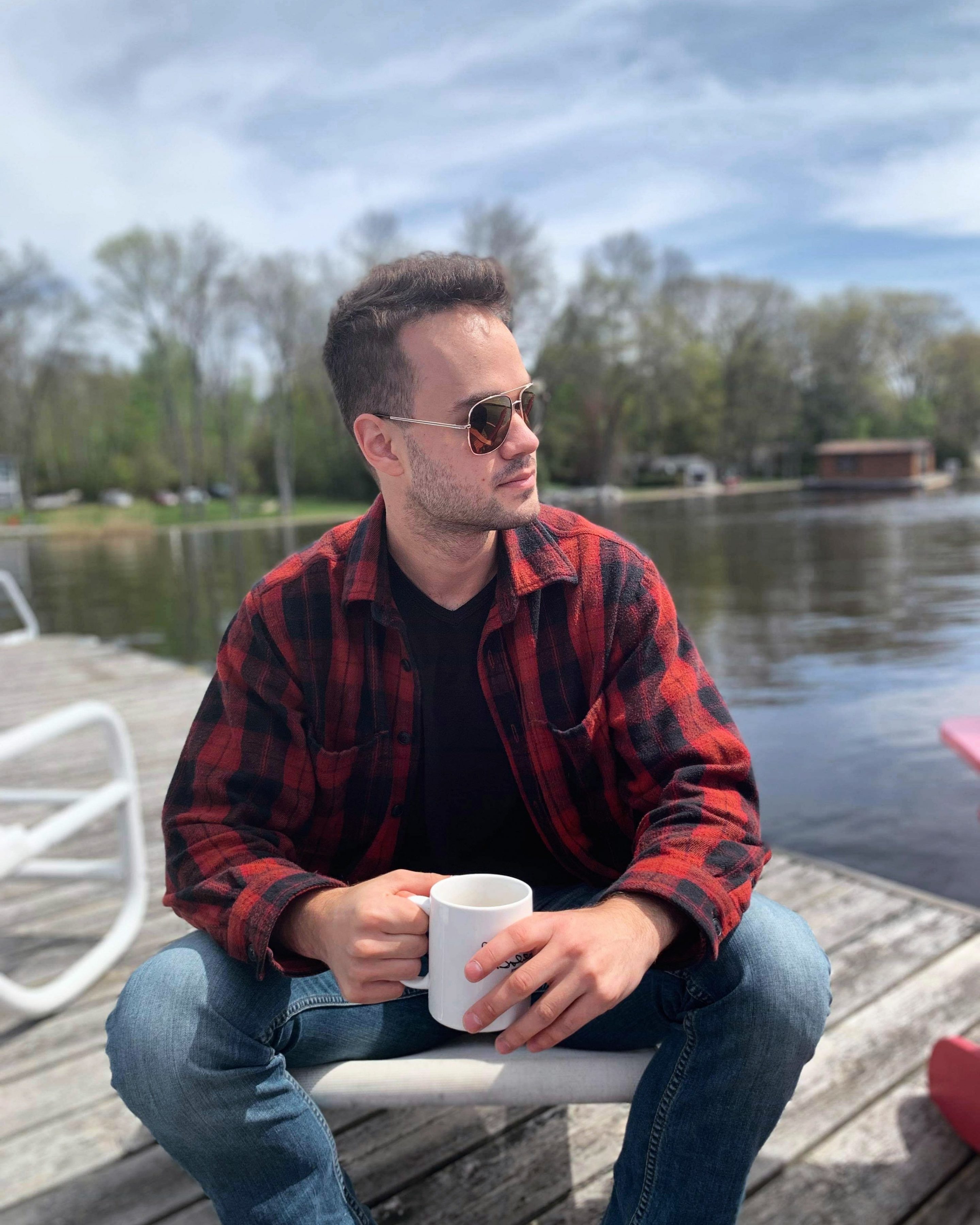 Tom is a 22 year old recent college graduate from Canada with a passion for side hustling, passive income, and marketing. This Online World is all about providing people with honest ways to make and save more money by using technology. To learn more about Tom, read his About Page!