Generating passive income and making money online is a topic I love to cover on This Online World.
From making passive income with phone farming to streaming video games on Twitch TV, the concept of making extra money every month online is exciting for me.
Therefore, when I come across blogs or content creators who pitch terrible ideas to earn extra income, I get frustrated.
And when incredibly popular websites in the passive income niche publish shit like this, I get angry.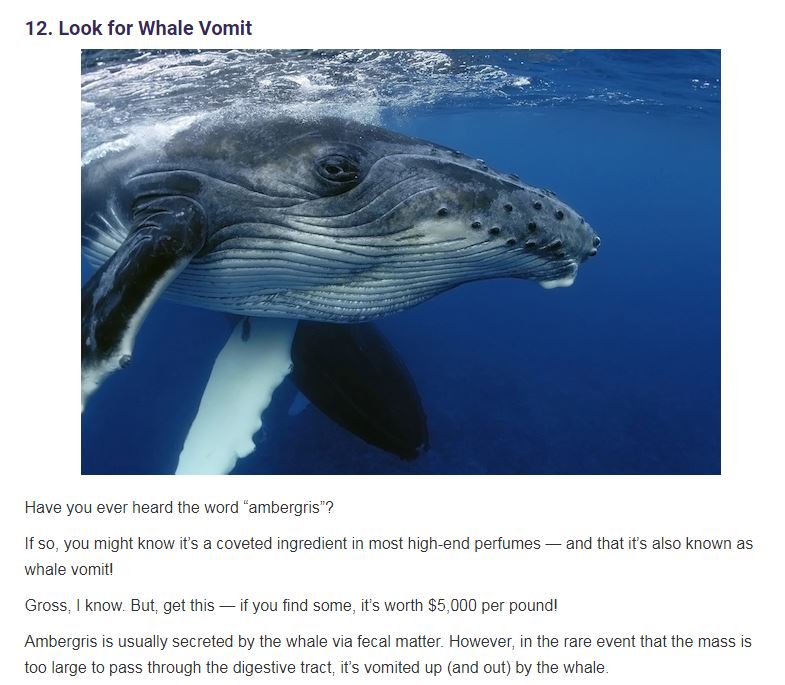 It's 2018, and a prominent online website that specializes in helping people make money online is recommending looking for whale vomit to make money.
And that's not the only income source that's recommended.
They also recommend joining class action lawsuits, selling your stuff (because that's a long-term play), and completing a host of menial tasks that all earn far below minimum wage.
Why Websites Recommend Terrible Money Making Ideas:
The truth is, any website that utilizes affiliate links to make money will have some degree of bias in their posts.
I use affiliate links on This Online World. They've made me a whopping $0.72 of affiliate income thus far, but I still use them.
However, when I recommend a product or service, I try to stand behind them, use them myself, and explain the benefits.
A classic example can be seen in my post on SiteGround Web Hosting.
SiteGround has an affiliate program that will pay me $50 for every successful user I refer. However, I have no problem referring readers to SiteGround because I believe they are the best web hosting service provider on the market. I also use SiteGround for all of my web hosting needs.
I could have promoted Bluehost instead, who pay $65 per referral and has more brand recognition, but I don't think they offer a good service.
The more affiliate programs a website starts to recommend, the more room there is for their motives to slip.
Ultimately, you get to a point where massive websites will promote just about anything to make a quick buck.
The point is, you should always have a healthy sense of skepticism when it comes to affiliate links and promoted online content.
Side Hustles and Online Money Making Ideas to Avoid:
After scouring the web for some commonly recommended online money making ideas, I've compiled a list of money making ideas to avoid.
Making Money With Surveys: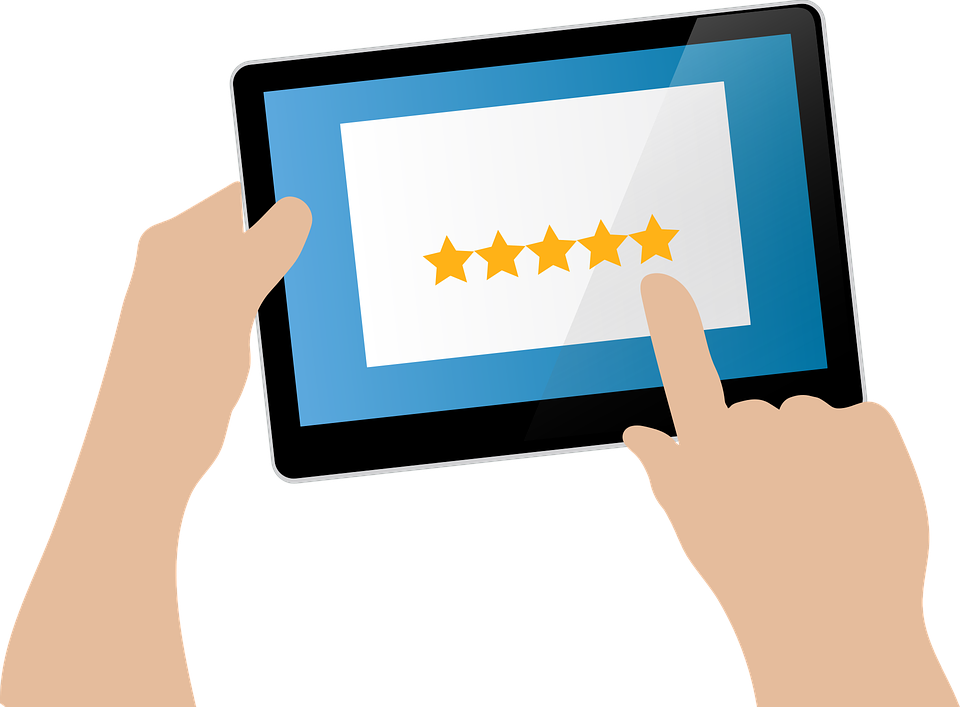 Since using online surveys to make money online is one of the most commonly recommended side hustles, I figure this is a good one to tackle first.
Surveys are not your friend. They never have been, nor will they ever be.
Every online money making blog recommends you sign up for website like Swagbucks (referral link) because you can answer surveys or shop online to make money. When users sign up through these referral links, the referrer can earn about $5.
The problem with surveys is that on average, you will earn far less than minimum wage and the income you make will most likely be in the form of gift cards.
There's nothing wrong with gift cards, but earning peanuts for hours of work isn't efficient or a great online money making idea.
If surveys earn more than minimum wage in your country, definitely consider them and an option.
I recommend using Swagbucks for phone farming because it has a great passive video watching feature. I don't recommend Swagbucks or similar sites for grinding out surveys.
MTurk or Micro-Worker Sites: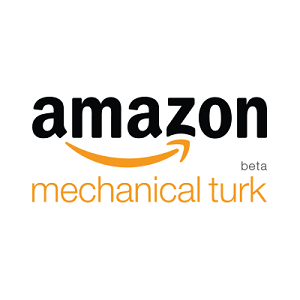 Amazon Mechanical Turk, or MTurk, is one of the worst side hustle ideas when it comes to making money online.
MTurk is a marketplace that lists jobs that require some degree of human intelligence and are impossible to automate.
Common tasks that can be found on the MTurk marketplace include:
Identifying objects in photos.
Transcribing audio recordings.
Performing data de-duplication.
Aside from the fact that these tasks would make anyone burn with the desire to set their desktop on fire, there are a number of issues with the platform:
MTurk requires you to complete several hundred tasks before some of the slightly better paying tasks open up.
The work is unreliable. You will have higher paying stretches, and periods of poor performance.
You will average about $0.24/task. Tasks take a few minutes to complete.
The opportunity cost is massive. The time required to earn with MTurk is not worth it if MTurk earns less than minimum wage in your country. 
Save yourself some time, eye strain, and avoid websites like MTurk for making money online.
Quiz Games that Pay: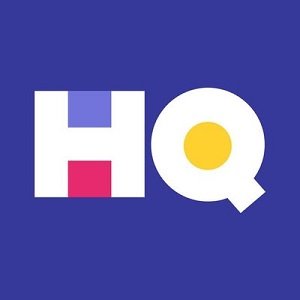 I've recently started playing 2 popular trivia games: HQ Trivia and SwagIQ.
Both apps are fairly similar in concept. Essentially, a pool of users (over 1 million for HQ Trivia and about 30,000 for Swag IQ) start a trivia game that consists of roughly 12 questions.
If you get an answer right, you move on to the next round. If you are incorrect, you are removed from the active pool of players.
At the end of it all, users who answer all of the trivia questions correctly split a prize pool of cash. For HQ Trivia, the prize pool is usually $2,500.
This might sound extremely lucrative, and for a few people, it is. There are several users on these quiz apps that have earned thousands of dollars.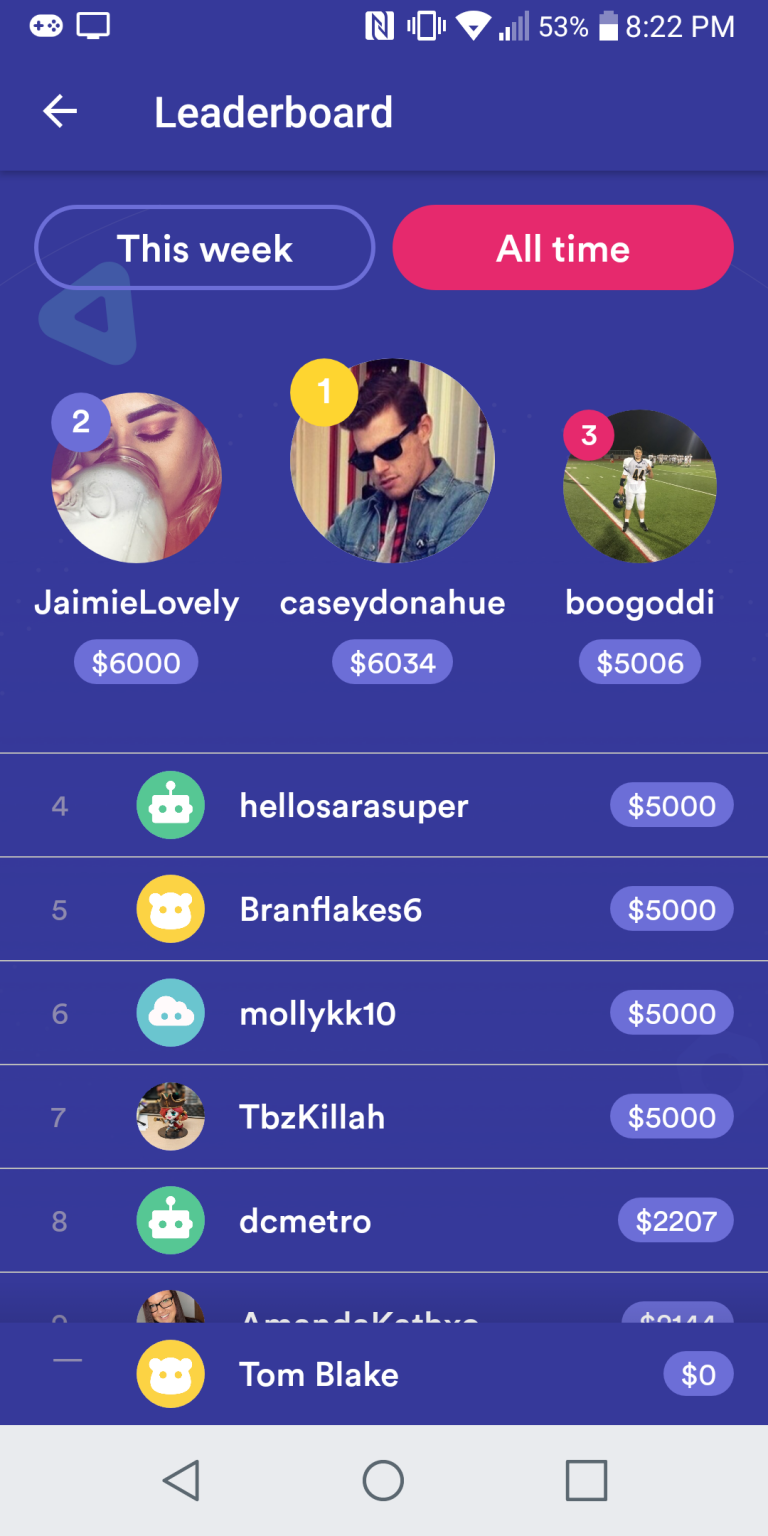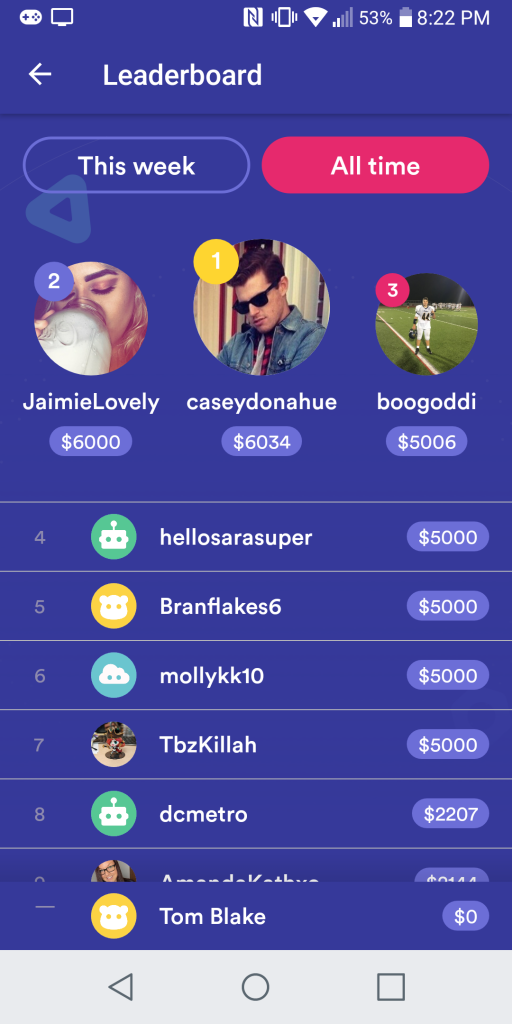 However, if you aren't good at trivia games, do not play these games to earn money.
I play them because they are addicting and I like to compete with friends. However, I don't know anything about baseball, U.S. colleges, or entertainment news. Chances are, I will never win at these games.
Quiz games might sound like easy money, but they are designed to have winners in the final pool ending up with about $20 in their pocket.
Considering you will probably have to play dozens of games before winning, you're looking at spending a few hours before making any money.
I still recommend trying out HQ Trivia and SwagIQ if you want a fun challenge. Just don't count on establishing a steady source of online income from them.
Using Passive Investing Apps: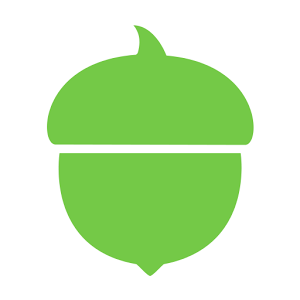 EDIT: 11/10/2018: Acorns has recently made a lot of changes to their app, and I have also been making an effort to remain more open-minded when it comes to this blog and my recommendations. You can read more about my new take on the Acorns app in my post on 10 personal finance apps. I still don't use this app, and I probably never will, but I am sure there are people out there who might enjoy this app.
As a student, I know all too well that not everyone has a lot of discretionary income they are willing to invest with.
Personally, one of the reasons I got into phone farming and briefly dabbled with cryptocurrency was to feel empowered and as if I was making progress towards my financial goals.
I mean, I couldn't invest 40 grand, but at least I could have my own little slice of passive income generation.
It's reasons like this why passive investment apps like Acorn or Stash are so popular.
All of these apps work in a fairly similar way, so let's look at Acorn.
How does Acorn work?
Acorn connects to your bank account and monitors the purchases you make.
For every purchase, Acorn rounds up to the amount of money needed to make it to the next dollar. For example, a purchase of $4.50 would have Acorn round with an extra $0.50.
Acorn then takes this money and prepares to invest.
When you reach the $5 threshold, Acorn will invest this money into an ETF that fits your risk level, age, and income (you basically define your investment profile when you create the app).
Acorn charges users $1/month for this service.
Here's the thing: all Acorn does is invest your money in a Vanguard ETF.
Acorn is rightfully transparent about what your portfolio is, and pretty much all of the options come down to some Vanguard fund.
Vanguard is amazing. I bless my lucky stars to have the ability to hold assets with them.
But, you don't need to waste $12 a year to invest.
Instead, you can just open a commission free trading account with a provider like Quest Trade and invest on your own terms.
Granted, you'll need to learn the discipline required to invest and make a conscious effort to put money aside, but that's a good lesson.
Investing takes knowledge, and it's a cop-out to rely on a third party app to manage things for you passively.
Additionally, if you only rely on apps like Acorn for investing, you might not invest enough money.
It's easy to think you're done investing just because a random app takes care of things for you. But if you have thousands dollars idle in your bank account, then perhaps you're not reaching your full potential.
Long story short: cut out the middleman and learn how to invest on your own terms.
Side Hustles and Online Money Making Ideas to Consider:
Now that I've covered some online money making ideas to avoid, it's time to highlight a more promising list of side hustle options.
Make Money with Freelance Writing – Especially if you are a Student: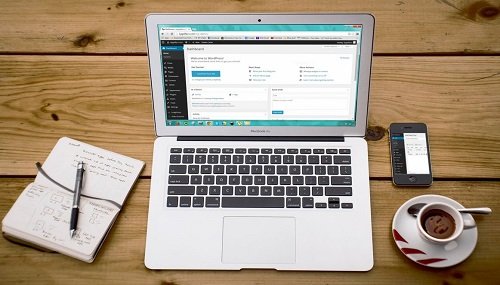 I used to work at Starbucks during my first and second year of University. Minimum wage in my province was about $12 at the time, which isn't bad.
However, the work made me miss class, the store closed at midnight for some ungodly reason, and at the end of the day making coffee isn't all that thrilling.
In my third year of University, I quit Starbucks and started writing content online for $15/hour.
The content was nothing special; it was all 500 word articles for a digital media company that owned websites across a multitude of verticals, such as health, automotives, and technology.
So yes, writing 500 word articles about mesothelioma or Ford Trucks isn't that exhilarating either, but it sure beats making coffee for $12/hour.
Content writing has a lot of benefits if you think about it:
You're usually paid above minimum wage.
You can work from home.
The work is resume worthy (students jump on this one!)
You might find you actually learn something.
I'm not bashing part-time work, but there is something to be said for working smart, not hard.
Look on LinkedIn, Indeed, and other job posting sites in your area. You will be shocked at just how much demand there is for content writers who have some skill.
If you want to learn more about making money as a freelance writer, I suggest taking a look at my freelance writing guide!
Tutoring Students Online:
While this particular side hustle isn't my cup of tea, there are plenty of opportunities to tutor students online to make money.
I've even written a post on 18 ways to make money online by tutoring, and that has barely scratched the surface of the tutoring side hustle world.
There are dozens of other websites that hire tutors, and many of these websites pay upwards of $20-$25/hour depending on your qualifications and performance.
Plus, tutoring online is a great way to make extra money while in school or on the side since you can tutor in the evenings or early morning.
Alternatively, you can reach out to your local community and offer to tutor students in person within your local area.
Whatever the case, tutors are generally paid very well. Parents are willing to invest so Jimmy doesn't flunk out of math again, after all.
Blogging for Income: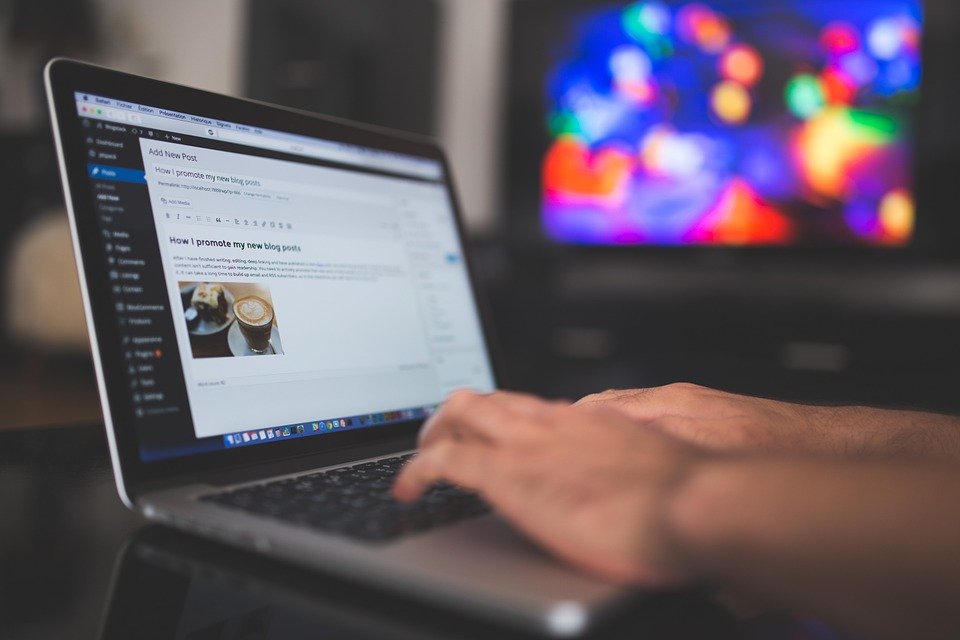 If you are in need of immediate sources of income, do not start a blog.
However, if you view your side hustle as an opportunity to create something of value that can also generate passive income down the line, blogging could be for you.
Personally, I blog because I enjoy writing and find the lack of truthful information in the passive income domain to be revolting. I also blog because I hope to make money and do this (or something similar) as my full-time job one day.
If you are passionate about a topic, have the ability to write engaging content, and generally provide value to readers, there is a place on the internet for you.
As you start to develop an audience and grow your blog traffic, you can generate income in a number of ways:
Display advertising with platforms such as Google AdSense.
Affiliate advertising with programs like Amazon Affiliates.
Marketing your own e-book or service.
Mentoring other bloggers.
And many more creative options!
Granted, blogging is a side hustle that takes an incredible amount of work and has no guaranteed return on investment or time.
However, blogging is also one of the most rewarding processes, and it also teaches you some pretty handy technical skills.
I've only earned $0.72 from blogging, but it sure makes me happier than Starbucks ever did.
Edit: In my latest income report, I share how I recently made more than $350 in a single month from blogging. I just wanted to come back to this post and reiterate that while making money with a blog takes time, it is possible in the long run!
If you are curious about starting your own blog to earn money, I highly suggest reading my post 'The road to a $100/month blog' for a realistic description of what it takes to make money through blogging.
Additionally, you can also read my guide on how to start a successful blog!
Streaming Video Games on Twitch: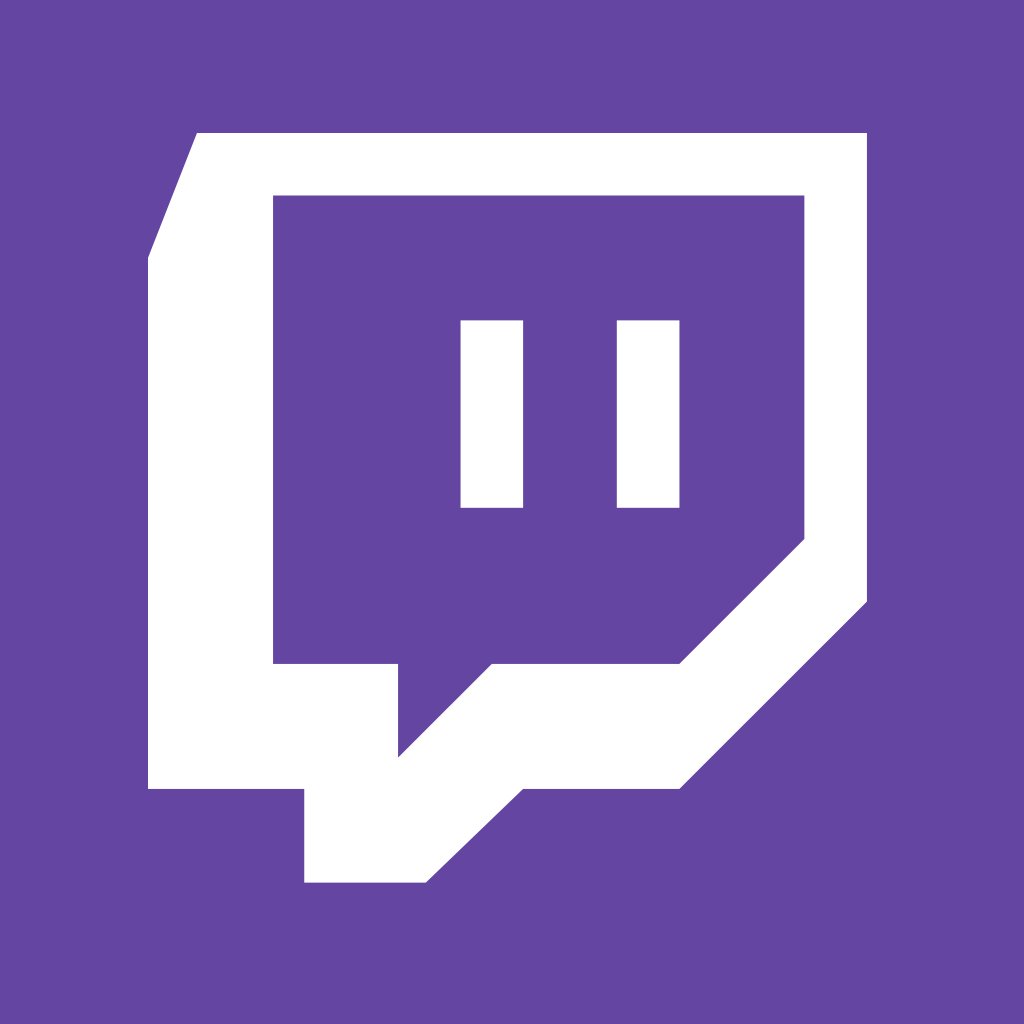 As with blogging, do not start streaming on Twitch for your online side hustle if you are in immediate need of money.
I cover how to get started with streaming on Twitch in my series of Side Hustles that Pay posts, and that's for good reason.
Twitch has more than 100 million active viewers every month. While the platform might be saturated with streamers for some of the most popular games, there are new games released every week and fresh streamers that rise to the top.
As you start to develop a following on Twitch, you can monetize your channel by becoming a Twitch Affiliate or Twitch Partner.
Granted, growing a following on Twitch takes time, a lot of skill, and even luck.
However, if you regularly play video games and find the idea of running your own stream to be appealing, consider giving Twitch TV a try!
Ultimately it is very unlikely that you will become one of the top Twitch streamers and earn a full-time income from playing video games.
However, if you are looking to dabble in a new side hustle and like the thought of making money by playing video games, you could give Twitch streaming a try!
As with starting a blog, I don't recommend this side hustle if you are desperate for cash this waking second.
Selling your Artwork on POD Sites: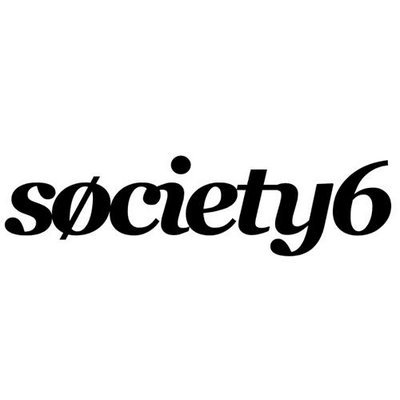 POD stands for Print on Demand.
POD sites work by allowing users to upload their designs on products that other people can purchase.
For example, if you are an artist, you could take one of your favorite designs and transpose the image onto shirts, mugs, phone cases, blankets, and dozens of other items.
If someone buys one of your items, the POD website handles the production of the item and order fulfillment. They take a portion of the proceeds, and you, the artist, receive the rest.
POD websites are popular these days, and have allowed artists around the world to make money from their work.
Some of the most popular POD websites include:
These websites all have slightly different commission payouts and product listings, but the general idea remains the same.
However, it is important to note that while setting up your own POD website is easy, generating income with a POD store is difficult.
If you want to learn more about the pros and cons of POD websites, as well as alternative ways to make money by selling your artwork online, check out my interview with freelance artist FiendIllustration.
Final Thoughts and the Mentality of Side Hustling:
At the end of the day, you should strive to find a side hustle that is both effective and enjoyable. That might sound hard, but I firmly believe it is possible!
Also, you should always know your worth. If life or financial situations force you into grinding out surveys or Amazon MTurk, that's one thing. However, if you work hard online and aren't seeing the return you'd like, know you can do better.
Finally, don't stretch yourself too thinly. Many side hustles require a significant time commitment to start seeing a return, so be sure to concentrate your efforts on what has the highest chance of being successful given your set of skills.
That's all for this post! I hope you have enjoyed reading about some money making options and ways to hustle online!
If you want to read some of my other content on side hustling, I definitely suggest taking a look at:
Be sure to subscribe to my email list to be alerted whenever new posts are out.
Thanks for reading!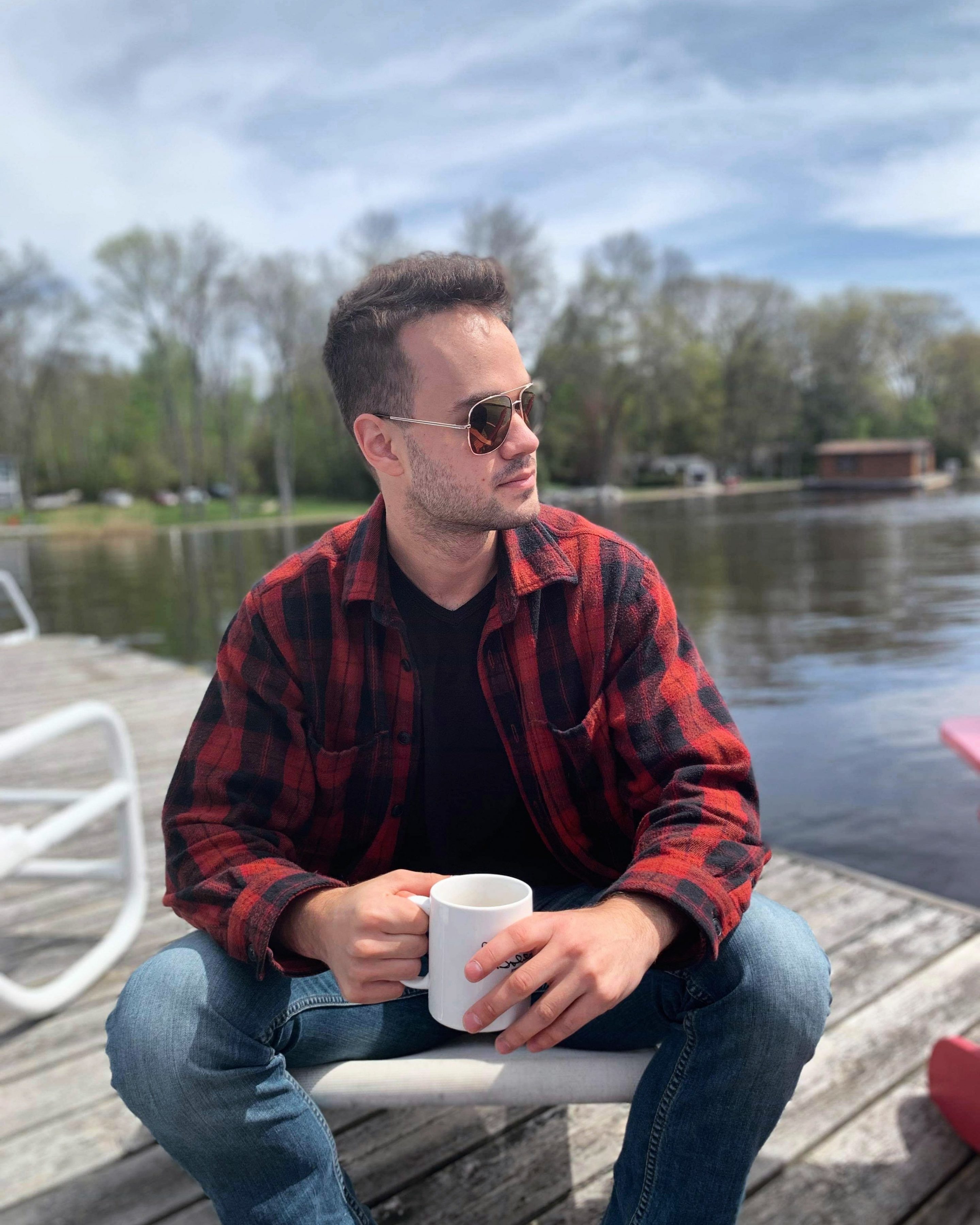 Tom is a 22 year old recent college graduate from Canada with a passion for side hustling, passive income, and marketing. This Online World is all about providing people with honest ways to make and save more money by using technology. To learn more about Tom, read his About Page!