After blogging for the past 8 months, I realize I flip-flop or bounce around between the things I write about or the concepts I cover.
I mean, I write posts like the best online jobs for college students or college side hustles you should start, and generally advocate against the sole use of GPT websites or micro work jobs. Simultaneously, I have the patience to run my own phone farm, dabbled in starting my own dropshipping business, and even use GPT sites every now in again to make a bit of side money.
While this entire dichotomy is somewhat contradictory, I'd like to think it also makes This Online World a truly informative hub of information when it comes to making money online, saving, and using technology to do cool shit.
Some readers want more passive income ideas, while others will be more interested in side hustles that can pay the bills.
Whatever the case, I just want to write content that I like covering and that assists other people with achieving their goals.
This brings me to the point of this entire post!
We're living in an age where the term 'gig economy' is being tossed around frequently, and a lot of people are starting to make a living through gig economy jobs.
I mean, you're your own boss, you set your own hours, and different gigs require (or don't require) skills that might be right up your alley. This can be immensely appealing.
Considering the popularity of gig economy platforms, I have decided to compile a list of gig economy jobs you can use to start your own side hustle and make some extra money.
Since I'm throwing a lot of gig economy platforms at you, I'm going to categorize this list in the following categories:
Out and about gig apps.
Task-based gig jobs.
Lending/rental based platforms.
Gig-from-home methods.
Driving related apps.
Let's get started!
The Best Gig Economy Jobs – Out & About Gigs: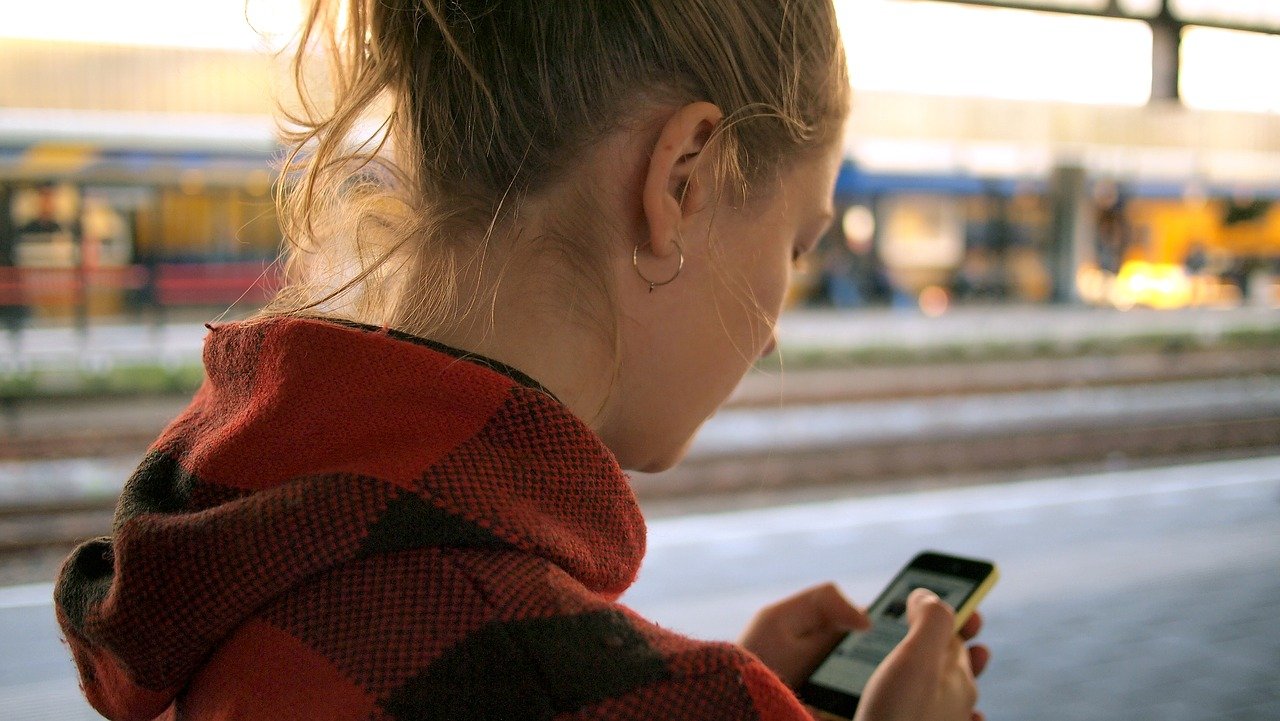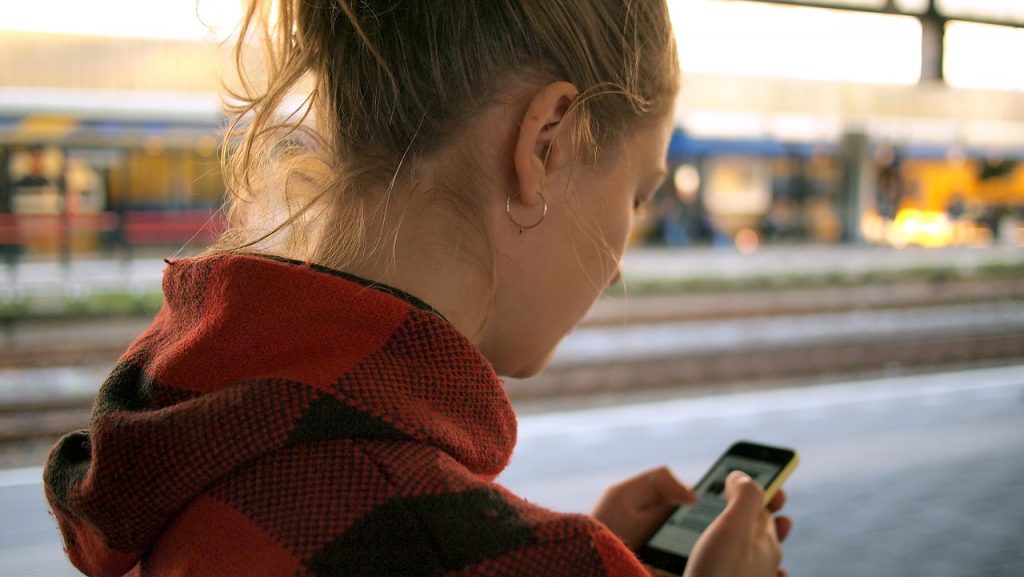 If you always have your smartphone on you and are keen on making some money on the side while going about your daily life, these gig apps/services might be the perfect choice for you!
Job Spotter: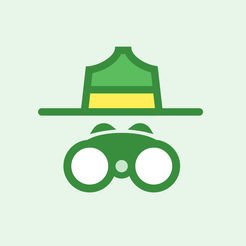 Job Spotter is a simple app that rewards users with Amazon gift cards for taking photos of 'for hire' signs or job posting notifications in their city.
Job Spotter is actually owned by Indeed, a major job marketplace, and app store reviews generally vouch for the app and state that payments per upload range from $0.05-$0.15.
Ultimately, Job Spotter won't make you rich, but if you work near a mall or area with many businesses, this app can provide some occasional free Amazon gift cards.
The Job Spotter app is available on both Android and IOS, so you can start your side hustle without delay!
Learn more about making money with Job Spotter on their website.
GigWalk: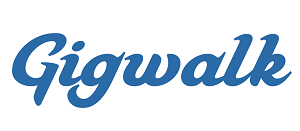 GigWalk is another awesome way to make money with your smart phone while you're on the go.
On GigWalk, users can earn money by completing jobs for other people within their local area. Examples of gigs might include verifying business hours or providing information about certain roads.
According to GigWalk's FAQ, average jobs pay between $3-$50.
However, you shouldn't expect most GigWalk gigs to pay $50; those kinds of gigs are more like nice surprises. But you can still earn a few dollars by completing most gigs!
There are a variety of other gig types as well, and ultimately, GigWalk is a nice way to make some extra money on the side!
Visit GigWalk's website to learn more.
Field Agent: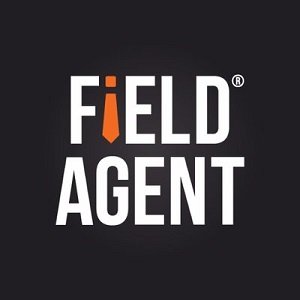 Field Agent is another commonly referenced app that allows people to earn extra money while meandering around in daily life.
Once you download the Field Agent App on the iTunes Store or Google Play Store, you have to complete an Agent Profile and fill out some information regarding where you live.
Once you're done your profile, you can find a list of jobs that are available in your area (if anyone has posted them).
Now, I only recommend using Field Agent if you are in major city. If you don't live in a metropolitan area, your closets job offers might be 30-60 minutes away from where you live; hardly worth the trip for some side cash.
At the end of the day, Field Agent is a decent way to earn some additional income if you live in a populous city!
Visit the Field Agent website to learn more.
ShopKick: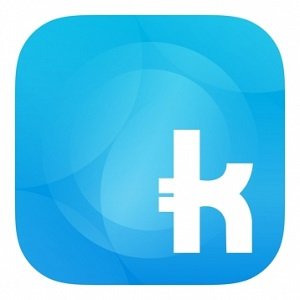 ShopKick is actually a versatile platform in which users can earn gift cards and rewards by completing activities both online and in-store.
For their in-store options, ShopKick allows users to earn points by scanning certain bar codes, purchasing items with a linked card, and also uploading pictures of receipts.
I've covered various receipt scanning apps that save money before, but ShopKick certainly adds a nice addition to this style of reward platform by encouraging people to simply explore the stores near them to earn rewards.
If you're in charge of most of the purchasing for your household, Shopkick might be worth checking out!
Visit their website to learn more about the ShopKick app.
EasyShift: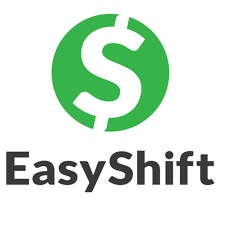 EasyShift's website describes the app quite simple with the statement: "Get paid to shop, eat, and explore in your city."
With EasyShift, users are able to find local jobs (within the United States and U.K.) that will reward them upon completion.
Common tasks on EasyShift include taking photos of products, double checking prices, leaving reviews, and other various tasks.
Upon the completion of a task, you are paid through PayPal. Most tasks typically pay a few dollars, but tasks may payout more depending on the vendor or company who is posting the offer.
Visit the EasyShift website to learn more about the platform!
Presto InstaShop: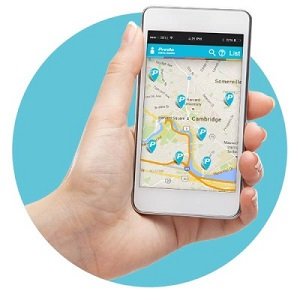 Presto InstaShop is a mystery shopping platform where users can earn money by heading to specific stores and providing feedback on their experiences, store appearance, customer support satisfaction, and product availability.
There are so many mystery shopping apps and platforms out there, but Presto InstaShop seems to be the one where I've found the most local gigs out of a few I researched before writing this post.
Pesto InstaShop is also nice as users can claim their mystery shopping trips via the InstaShop map, meaning your research and acceptance process doesn't have to be done entirely on the go.
Once you select a shop to attend and complete your task, you just have to fill out a survey regarding your experience to earn your allotted PayPal or Amazon gift card payout.
Visit the Presto InstaShop website to learn more.
Surveys On The Go: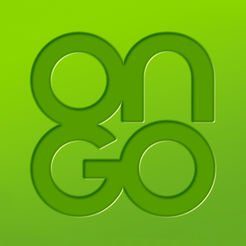 While I don't usually advocate the use of GPT sites/surveys for making most of your side hustle income, Surveys On The Go is one of the more interesting survey-based platforms out there.
Surveys On The Go allows users to earn money via email-invite surveys, but they also mix things up a bit with their earnings methods.
Users can also (occasionally) watch TV shows or movies or evaluate their shopping experience at certain stores to qualify for additional surveys that pay. Rarely, you might even be sent an actual product which you can keep in exchange for reviewing it.
If you want to earn some extra income and aren't afraid of surveys, Surveys On The Go might be the app for you!
Check out their website to learn more!
Delivery Based Gigs to Make More Money:
If you enjoy driving but hate interacting with people, making extra income with gigs like Uber or Lyft probably won't be too enjoyable.
However, you can still make decent money with your car (or bike, depending on the city) by working for many popular delivery services that pay their drivers to deliver food or other parcels to customers.
DoorDash:
DoorDash is a courier service that specializes in connecting couriers with restaurants for food delivery purposes.
DoorDash delivery jobs are fairly straightforward. Once you are approved to be a DoorDash driver, you simply use the DoorDash IOS or Android app to start delivering food  or other items for restaurants and merchants in your area.
However, getting approved to work as a DoorDash driver does take some work, and you have to meet the following requirements:
You must be 18 years or older to work with DoorDash.
You cannot have any major charge or violation within the last 7 tears, such as a DUI, driving with a suspended license, reckless driving charges, or major criminal offenses.
You cannot have had more than 3 incidents (i.e. accidents) within the last 3 years.
If you meet the requirements to work with DoorDash, there are still more steps that follow:
DoorDash will run a criminal background check.
You will be assessed by DoorDash, and you may have an online or in-person orientation depending on where you live.
You will have to fill out a W-9 form and review some general guidelines and the DoorDash delivery handbook.
You will have to sign a waiver that outlines the fact that you are not a full-time employee of DoorDash and that you have to treat your taxes and income as an individual entity. Boring stuff but important!
Once you are approved to deliver with DoorDash, you will also receive an Activation Kit. The Activation Kit will also contain your Red Card, which is absolutely essential for delivering food or items through DoorDash.
The Red Card is a pre-paid debit card that you use to pay for food at a restaurant whenever your app tells you to 'Pay With Red Card.' There's an activation process to setup your Red Card with your DoorDash app, but that is simple.
So, how much money can you earn with DoorDash?
Well, DoorDash states that you can earn upwards of $25/hour by delivering with their system. However, this hourly rate is certainly not the average.
In reality, DoorDash ensures their couriers are paid in 2 main ways:
100% of the tips from DoorDash customers are passed on to the courier.
DoorDash guarantees a certain amount of money per delivery.
For every delivery, DoorDash pays their driver $1 plus the customer tip (which is defaulted to 10% but can be changed).
If this sum is less than the guaranteed minimum, DoorDash will pay out their courier the rest of the money. If the sum is greater than the guaranteed amount, you keep everything anyway!
DoorDash provides minimum guaranteed for their delivery jobs so you have an idea of what you will earn for every delivery at the bare minimum. This is a nice feature for any delivery job because it reduces the chance you can get burned by someone who doesn't tip, a longer than expected delivery time, or other factors.
DoorDash can also pay bonuses, which can serve as compensation for longer delivery trips or with boosts for delivering during peak time.
In any case, you can definitely expect to earn $10/hour or more with DoorDash, and if you check out some income reports from people who frequently deliver with DoorDash, it isn't uncommon to find nights where people are earning $15-$19/hour.
If you are interested in making money by delivering through DoorDash, you can signup on their website with this link!
Uber Eats: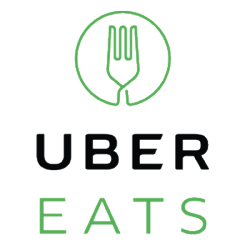 Uber Eats…where drivers can deliver food instead of obnoxious drunk passengers!
If you have ever taken an Uber before, you can probably guess how Uber Eats works. Essentially, Uber Eats allows you to deliver food for local restaurants with your own vehicle and earn money for each delivery.
Uber Eats is expanding quickly and is offered in dozens of cities around the world, so you can probably make money by driving with Uber Eats if you live in a major city.
The requirements for working with Uber Eats are not as strict as becoming an Uber driver (food is less important than people).
To be eligible to drive for Uber Eats, you must:
Be at least 19 years old.
Have a vehicle that is made after 1997 (unless you are biking or scootering for your deliveries in certain cities), a driver's license, registration.
Most states will require you to have at least 3 years of driving experience.
Be subjected to a background check by Uber.
You should also have some basic car insurance since Uber barely covers you while you are between deliveries. Additionally, you will need a smartphone to confirm and complete deliveries.
Making money with Uber Eats is very simple. You'll accept an incoming order through the app, go to the restaurant to pick up the food, and then take the order to the hungry customer.
Since the customer pays for their food online, you don't need to handle any monetary transaction. Just make sure the food doesn't spill and get it to the client in good shape and you are off to the races!
So, how much money can you make by delivering with Uber Eats?
Well, drivers are paid a pickup fee, a drop off fee, and then a variable amount of money based on the distance from the restaurant to the customer.
Uber takes 25% as a commission, although Uber Eats drivers keep 100% of any tip they receive. However, after factoring in vehicle costs such as gas or the true cost of every mile (i.e. vehicle repairs down the line, oil changes, etc.) many drivers earn $8-$12/hour of driving with Uber Eats.
However, depending on where you live or your method of transportation, you can earn more money per hour.
For example, many cyclists in big cities or downtown cores can actually earn upwards of $20/hour because they can beat traffic and capitalize on numerous orders being placed in a concentrated area.
In any case, you will ultimately figure out how much money you can make by driving with Uber Eats if you give it a try and see how the local marketplace functions!
Check out Uber Eats here!
Postmates: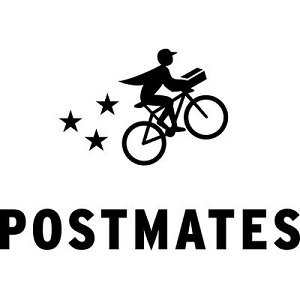 Postmates Fleet is the courier side of the business Postmates, an on-demand delivery service that is rapidly growing across the United States.
As with DoorDash or Uber Eats, Postmates provides anyone with the opportunity to make money by delivering food or groceries to consumers.
The process of becoming a courier with Postmates is also similar to working with other delivery businesses. Just signup on the Postmates website with some basic personal information, complete a background check, and activate your Postmates Prepaid Card when it arrives in the mail with your welcome kit.
Postmates is certainly one of the more interesting delivery businesses to become involved in because the business is more than fast food delivery; groceries are a major part of Postmates' business.
Postmate customers are guaranteed that their order will arrive within 1 hour, but couriers are only responsible for the delivery aspect of the transaction. So, Postmate couriers can actually accept more than 1 order at a time so long as they can complete each delivery within the hour.
By stacking orders and driving at peak times, Postmate couriers are able to strategically increase their earnings.
So, how much can you earn by delivering with Postmates?
Postmates claims that experienced couriers are able to earn more than $20/hour, but that is somewhat rich for an average.
In reality, after factoring Postmates' 20% commission and variable vehicle costs, the hourly rate is probably closer to $9-$15/hour depending on where you live, the frequency of peak-time pricing, and your luck.
To learn more about working as a Postmates courier, visit their website!
Service-Based Gig Apps to Earn Extra Money: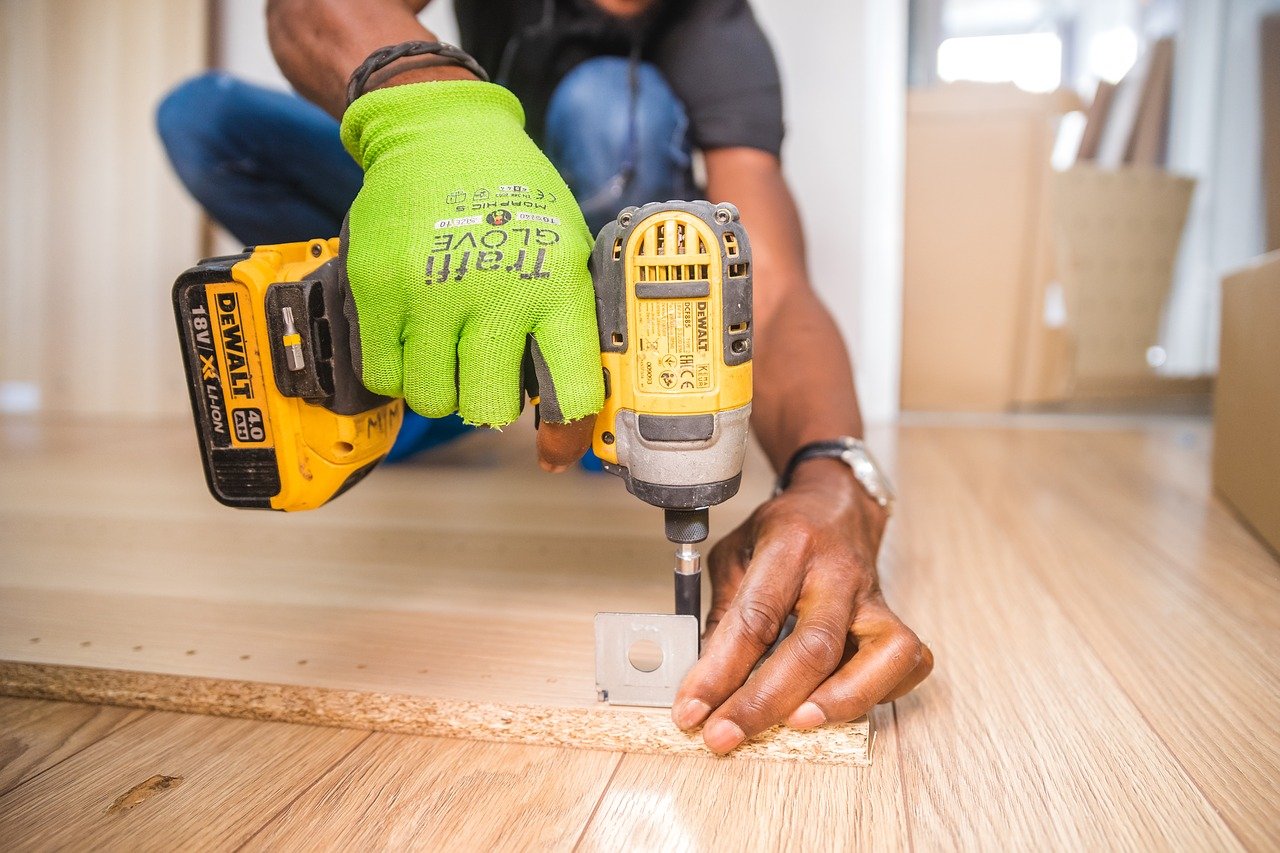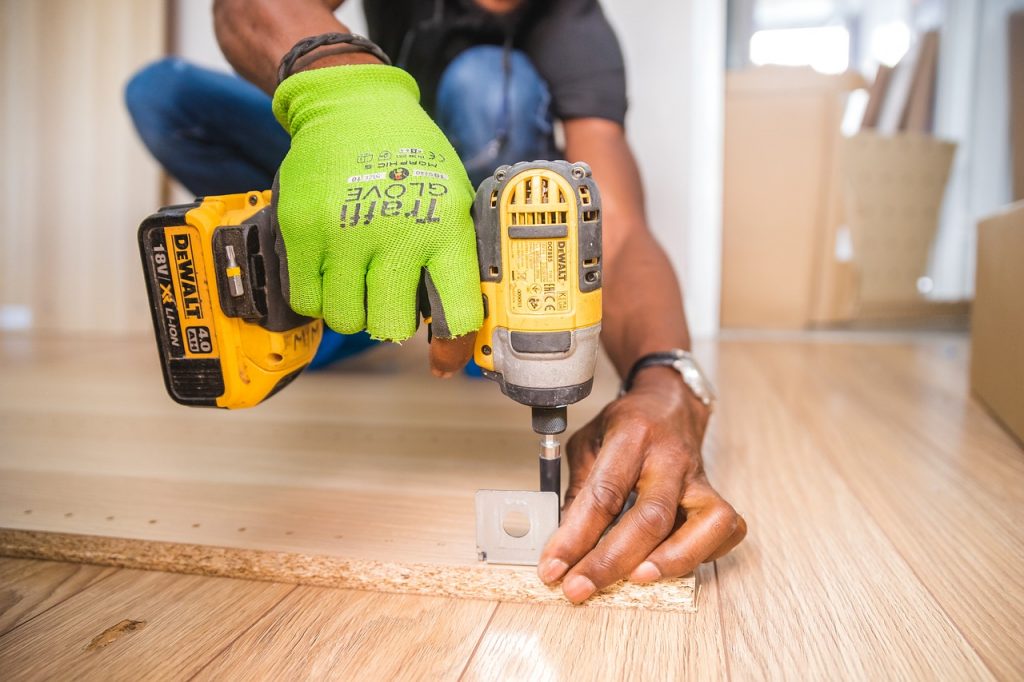 If earning money with your smartphone while strolling around shops and stores isn't quite for you, perhaps a more targeted list of online gig apps/websites might be the right fit!
TaskRabbit: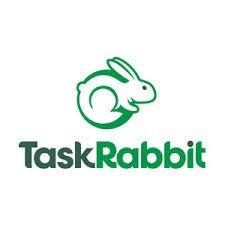 TaskRabbit is an incredibly well known task-based marketplace where 'Taskers' and people seeking work done can find one another.
If you sign up as a Tasker on TaskRabbit, you can choose to complete tasks for other people in exchange for payment. Pretty simple.
Some of the most popular categories on TaskRabbit include:
Home cleaning.
Furniture assembly.
Painting work.
Yard work.
General handyman related jobs.
Since TaskRabbit is popular in England, Canada, and the United States, this is truly one comprehensive marketplace where you can start making money on the side!
Some TaskRabbit gigs even pay quite high hourly rates, and you can certainly expect to earn more than minimum wage if you get some steady TaskRabbit work!
Visit the TaskRabbit website to learn more.
Rover: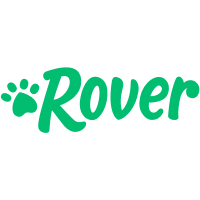 If you're a dog lover, then you will absolutely adore Rover.
Rover is one of the largest networks of dog owners and sitters, and allows for pet owners to hand their beloved dog over to a sitter when they aren't able to take care of their pet.
With Rover, sitters can sign offer house sitting, day-care, or simple walking services in exchange for cash.
Rover pays the most money if you offer house sitting or day-care services, but you can still make some decent money by just walking dogs in your neighbourhood.
Learn more about making money with Rover on their website!
Handy: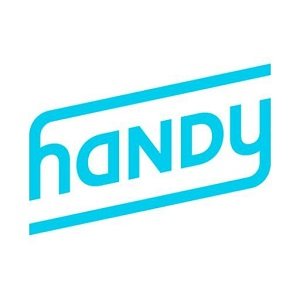 As the name suggests, Handy is an online platform that connects handymen to people in need of help!
With Handy, you can make some extra cash by helping with tasks like home cleaning, furniture assembly, wall mounting, or other jobs that a customer might need help with.
Like a lot of the gig apps mentioned in this post, Handy generally pays higher than minimum wage, so you can earn some decent income if you get a steady line of work with the platform.
Personally I hate assembling furniture, but if you don't mind the work, Handy is a great platform to start a side hustle with!
Visit Handy's website to learn more!
Dolly: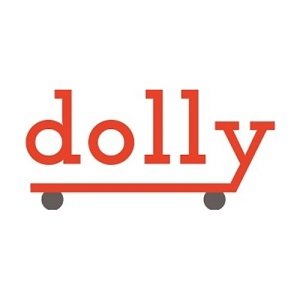 If you're really into helping people move to make extra money, I suggest taking a look at Dolly.
On Dolly, you can register as a 'Helper' or as a 'Hand.'
Helpers are required to own their own pickup truck/box truck and be physically capable of lifting more than 75 pounds.
Hands, on the other hand (haha, hand puns) are there just for the extra help.
Helpers generally earn $30/hour, while Hands can make $15/hour.
Dolly is definitely one of the most popular gig apps for people who want to help DIY movers, and the earning potential is quite substantial for anyone who owns a truck!
Learn how you can start making money with Dolly on their website!
LawnLove: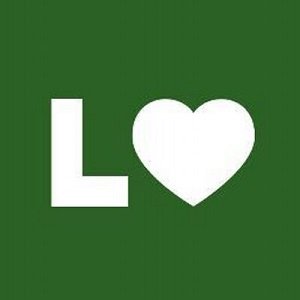 If you're a professional landscaper or know how to maintain a pristine patch of green, LawnLove might be the perfect gig app for you.
LawnLove connects lawn care professionals and clients for a variety of jobs, including:
Lawn mowing.
Aeration.
Weed control.
Grass seeding.
Leaf removal.
Gutter clearing,
Ultimately if you like working outdoors and taking care of lawns, this is a superb app to make some money with!
Additionally, you might find that clients are willing to stick around for weekly/monthly/yearly contracts with you if your workmanship is high in quality.
Learn more about starting a side hustle through LawnLove on their website.
Wonolo: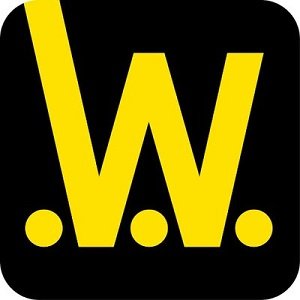 Wonolo is a larger job marketplace app where workers can find and accept jobs in their area with the touch of a button.
On Wonolo, if you find a job you want to do and it's the right fit, you can accept it and get to work that very same day.
A lot of Wonolo jobs will probably involve manufacturing processes, shipping, delivery, or some other form of logistical work, but the pay can be decent and the supply of jobs is also quite high!
Furthermore, if you like mixing up your work environment and meeting new people on a regular basis, Wonolo is an excellent app for your side hustling.
While Wonolo jobs are basically temporary labor jobs, you can still earn a decent wage from an honest day of working hard!
Learn more about working with Wonolo on their website!
Bellhops: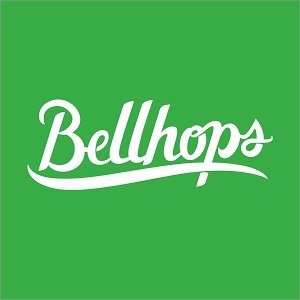 There are so many families who resort to DIY moving when moving to a new home, and this is why Bellhops exists.
With Bellhops, you can work as a mover and assist families/businesses that need help with relocating.
It's tough work, and no one really likes the process of moving, but you can earn some decent money by working through Bellhop.
If you have a pickup truck, you might be able to earn more money per hour by working with a platform like Dolly. However, Bellhops is still a great money-maker for anyone looking to start their own side hustle.
Learn more about working with Bellhops on their website.
HelloTech: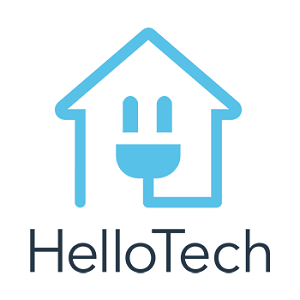 If you're known for being tech savvy or have a love for technology, starting your own side hustle through HelloTech seems like a no-brainer!
HelloTech is a gig economy app that connects skilled technicians with people in need.
Common HelloTech gigs generally involve WiFi/Internet troubleshooting, audio/video assistance, TV mounting, tablet/device support, and general IT help.
The application process takes some time with HelloTech, and you'll need to complete a skills assesment, phone screening, and submit a background check before being allowed to complete gigs through HelloTech.
However, your patience will be worth it: HelloTech gigs pay between $30-$90+ and pay throughout PayPal! If you possess some of the higher-paying skills required to work for HelloTech, this gig might be worth a shot!
If you've always been the tech support expert in your family or friend group, consider putting those skills to work with HelloTech!
Find out how you can make money with HelloTech on their website.
Your Mechanic: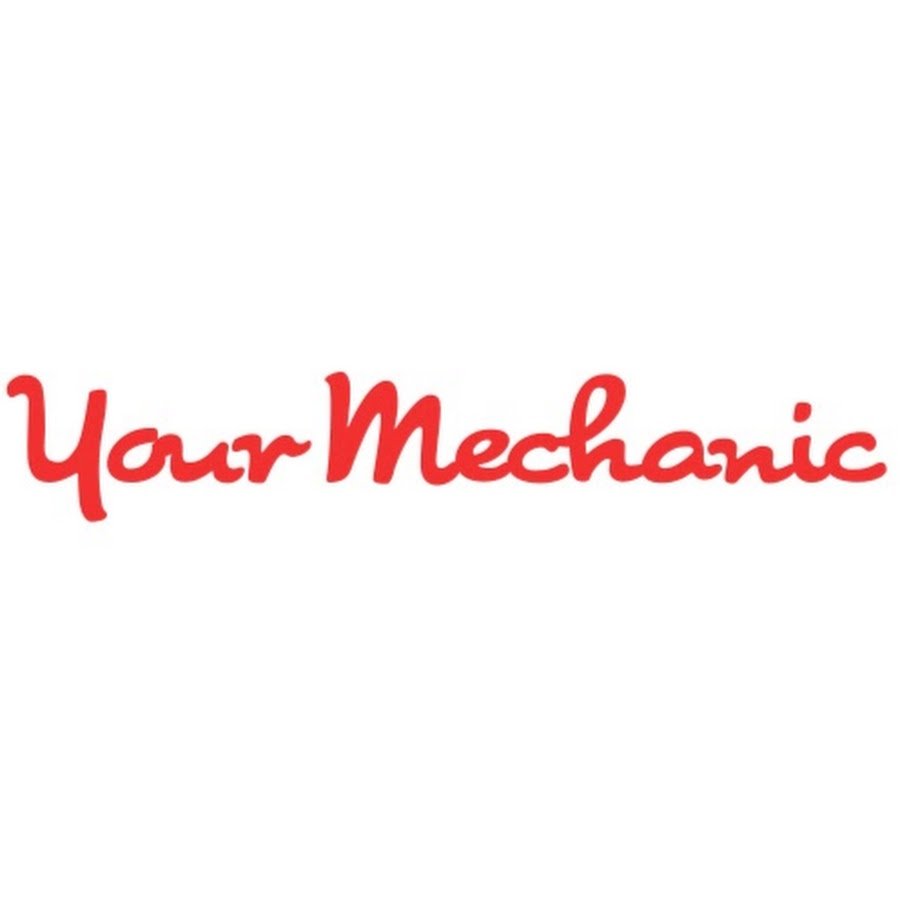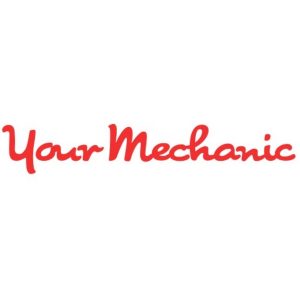 If you have some skill as a mechanic, making extra money on the side as an on-demand mechanic seems like a no-brainer!
The concept behind Your Mechanic is simple; why take your car to a mechanic when the mechanic can come to you?
The nicest aspect about working through Your Mechanic is your ability to specialize.
You don't need to be an expert mechanic or have all the tools an auto shop would have. Rather, you can specialize in a certain kind of car repair and serve clients who need the work done.
Your Mechanic is really about keeping things simple, so you aren't expected to meet customers for full-car servicing or anything complex. Change some tires, replace belts…that sort of thing!
Mechanics generally earn $40-$50/hour and can set their own schedule.
I highly recommend looking into Your Mechanic if you want to earn some additional income by helping people with their vehicle repair needs.
Visit YourMechanic's website to find out more.
Zeel: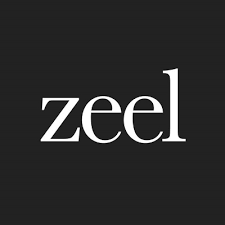 If you are a licensed massage therapist (how niche!) you can make money in your spare time by working as an in-home massage therapist.
Like other gig platforms, you can set your own hours and choose what sort of spa/massage work you do with Zeel.
This massage-on-demand platform is pretty much the most popular app in the niche, so if you are a massage therapist looking for extra work, I'd begin your search here.
In terms of payment, Zeel pays their masseuses 75% of every booking, and an 18% gratuity fee is added to the price of every appointment. You keep 100% of this gratuity amount.
Zeel also makes a substantial effort to protect their workers. Zeel clients have to provide identification, and the app uses a check-in system to ensure masseuses arrive, begin, and finish their work on time.
Ultimately if you are looking to make extra money by being a massage therapist, Zeel is the way to go.
Learn more about working with Zeel on their website.
Lending & Rental Based Gig Apps: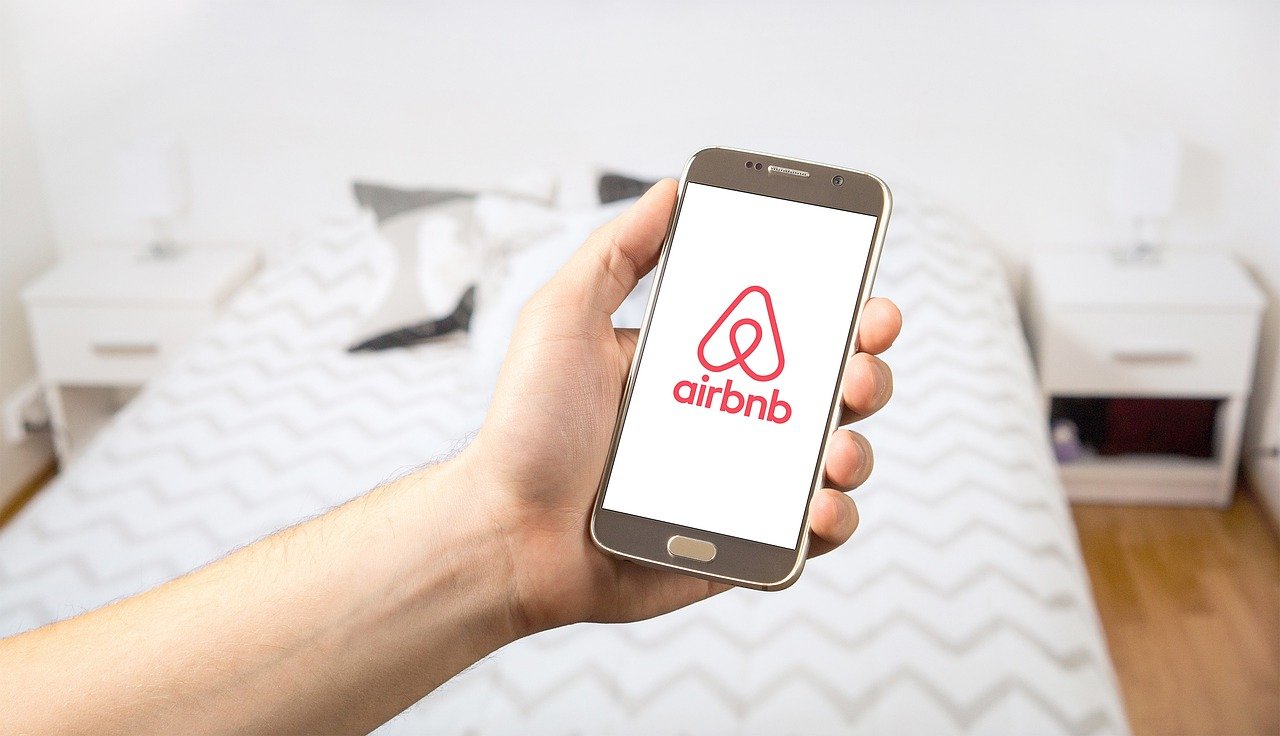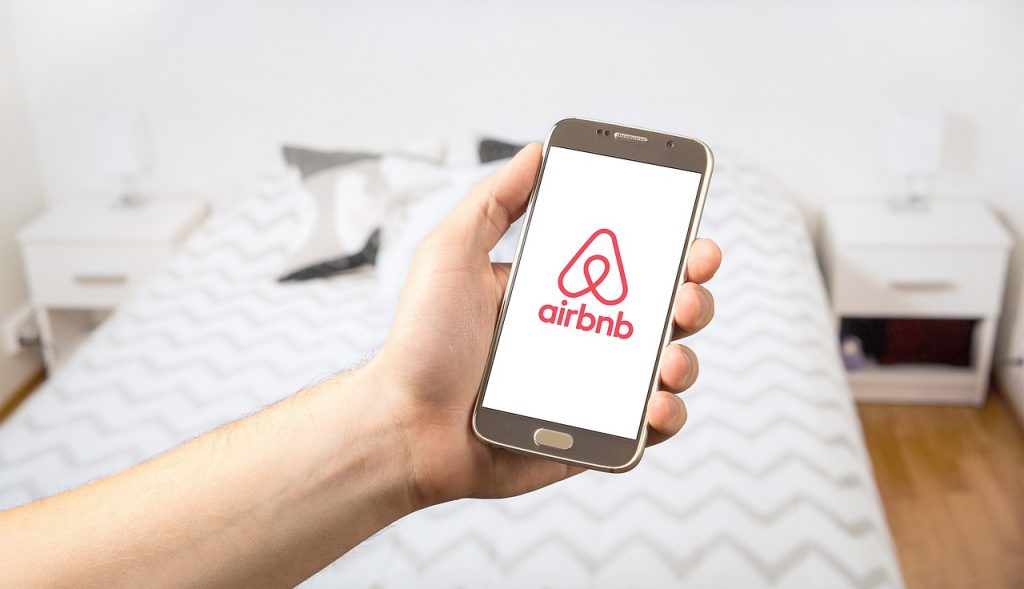 Sometimes, the easiest side hustle you can start is sitting right under your nose.
Websites like Airbnb have revolutionized the lending and rental economy, and the trend has continued to spread through real estate and other industries!
Rent Like A Champion: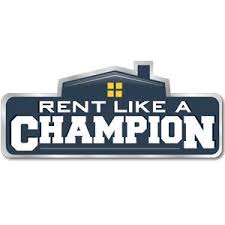 I actually saw the rental-based system Rent Like A Champion when watching Shark Tank, in which the housing rental startup received $200,000 for 10% of their equity (back in 2015).
Fast forwards to 2018, and Rent Like A Champion is a firmly established real estate rental platform that has come to dominate the sports rental niche.
Rent Like A Champion connects passionate sports fans with willing hosts who happen to live nearby major sports venues, college football stadiums, or areas where a major sporting event will occur.
If you live in a football town or near annual sporting events that draw massive crowds, renting out a room for a few weekends every year might add some substantial income to your life!
Discover how you can make money by renting your home on Rent Like A Champion's website.
AirBnB: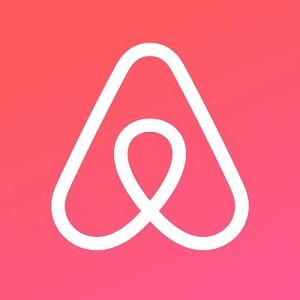 It wouldn't be possible to have a rental based section of this gig economy breakdown without including a major pioneer in the field.
I'm sure you have heard of AirBnB before, and in when it comes to making money by renting out your home, it's hard to match the volume of demand AirBnB can provide.
If you live in a football town where Rent Like A Champion can work, I'd suggest giving that platform a try.
Besides that, AirBnB is an excellent way to make money on the side by renting out your spare bedroom or home. You can choose to rent out on weekends, or even for extended periods of time if you don't mind having another long-term resident!
Visit the AirBnB website to learn more about hosting with AirBnB.
Get Around: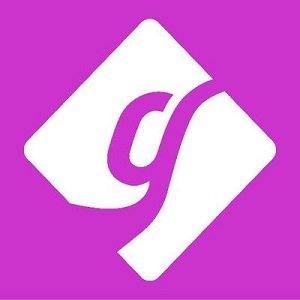 Alright, while Get Around isn't exactly my cup of tea, this car-rental system definitely belongs on this list of gig apps/options.
With Get Around, users are able to rent their car out to other drivers for hourly fees.
Essentially, you can use Get Around to act as your own DIY car rental business. 1 million dollars of insurance is even included, so that's reassuring!
Drivers who want to rent your car are also screened and provide Get Around with their driving record, and the Get Around app makes it easy to list your vehicle and connect with interested drivers.
Personally I don't feel comfortable renting out my car, but if you never use your vehicle, Get Around can allow you to generate some revenue from a depreciating asset!
Visit the Get Around website to learn how you can make money by renting your car.
Rentah: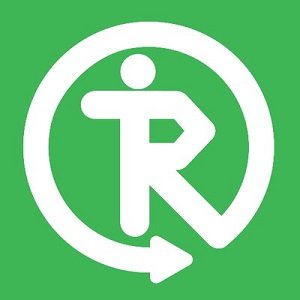 Besides having an awesome name, Rentah is a pretty neat rental-based platform that allows users to make extra money by renting out items they own.
Rentah is actually very simple at first glance. It's sort of like the Kijiji of rentals.
To rent an item, all you have to do is make a listing, provide some information and pictures, and choose a rental price.
You can rent out both goods and services on Rentah for free, and your only cost will come from the 5% fee Rentah takes on all transactions.
However, Rentah can serve as an excellent side hustle to start if you live in a population dense area and have some desierable goods/skills to rent out!
Learn more about making money with Rentah on their website.
Spot Hero: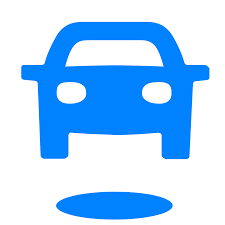 Spot Hero is one of most popular solutions out there that allows people to rent out their unused parking spaces.
With Spot Hero, selling a parking spot is a simple way to make some extra money on the side by monetizing something you aren't using.
The process is very quick: just fill out a form that outlines your location, pricing, and availability, and start renting once you are approved!
Spot Hero also has a child company, Parking Panda, where over 5 million parking spots are currently listed. If Spot Hero isn't popular in your area, you can check Parking Panda to try your luck elsewhere!
If you have a parking spot you never use, there is no reason not to make additional income every month by renting out your spot.
Learn more about Spot Hero on their website!
Turning Art: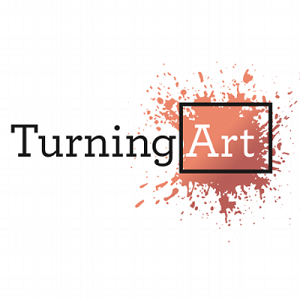 I've covered how artists can make money by selling their artwork before, and am happy to have found another platform artists can use to monetize their work.
Turning Art is 'Artwork as a service,' and enables artists to rent their pieces to corporations, real estate agents, or businesses that have a need for art.
If you're an aspiring artist who is interested in renting out your art, I'd seriously consider looking into Turning Art and reading some testimonials!
This platform won't be for everyone, but if you don't mind some tedious work, Figure Eight might be a great fit for you!
Besides, working with Turning Art can be a great way to gain exposure for your work while earning extra money!
Learn more about Turning Art on their website.
Gig Apps to Make Money From Home: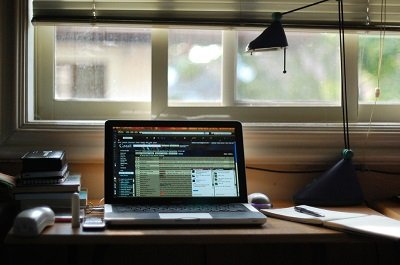 If you prefer to make money  from home rather than working outside or at a client's house, you can still use this handy list of gig economy apps and platforms to find work!
Fiverr: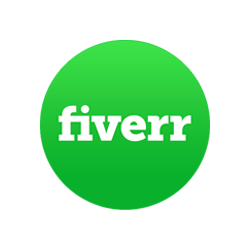 Fiverr is one of the most recognized gig based platforms where freelancers can sell a variety of services for as low as $5/gig.
I've personally used Fiverr, and hired a WordPress developer to speed up my blog a few months ago. It's great!
If you're a skilled graphic designer, web developer, SEO specialist, Fiverr can be especially lucrative to get started with.
Additionally, you don't have to price your gigs at $5…there are thousands of sellers on Fiverr who offer more comprehensive services and charge higher rates.
There are so many services offered on Fiverr, so I recommend checking out their marketplace to see if there is a niche you can find work in.
You might find that Fiverr is the only gig platform you need to use to earn extra money if you have enough demand.
Learn more about Fiverr on their website!
Fancy Hands: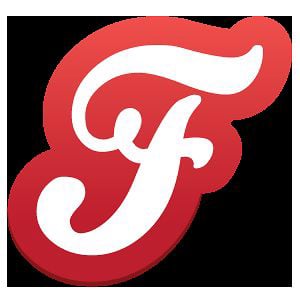 If you live in the United States and have a knack for assistant/administrative work, Fancy Hands is an excellent way to make money on the side.
In a nutshell, Fancy Hands is a virtual assistant marketplace.
If you get approved to the program, you can start making work as a virtual assistant and begin building up your network of clients!
Hourly pay with Fancy Hands can be quite decent, and you can even score longer term contracts that provide some more regular pay.
Visit the Fancy Hands website to learn more about making money as a virtual assistant!
P.S. if Fancy Hands doesn't cut it for you, try offering Virtual Assistant work on Fiverr or other marketplaces!
Spare5: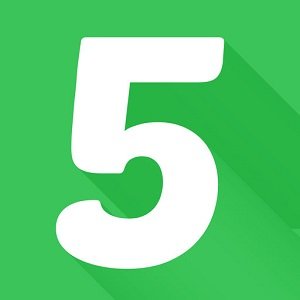 Spare5 is a platform that enables users to earn money in the spare time by completing web tasks.
Spare5's community members use their skills, spare time, and smartphones to generate high-quality insights for businesses working to solve their big data problems. Spare5 matches people's skills and passions to tasks they can complete on their smartphones at any time of day or night.
Tasks are broken down into "Light Tasks" such as estimating retail item prices and improving image keywords, "Medium Tasks," such as cropping photographs, and "Complex Tasks," such as conducting voice survey calls and distributing online surveys.
The work glamorous, but Spare 5 is stills reliable way to make money on the side with your spare time.
Data intelligence is only growing as a field, but there will always be an element of human ingenuity that is required for some types of work. That's where platforms like Spare5 present a great opportunity to make some money!
Learn more about working with Spare5 on their website.
Figure Eight: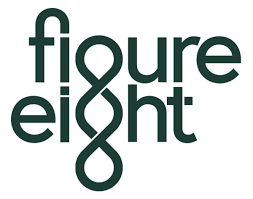 Formerly known as CrowdFlower, Figure Eight specializes in helping companies with their data analysis/machine learning/AI projects.
Now, as a Figure Eight worker, you won't be building robots or solving incredibly complex data analysis problems…you'll mostly be given micro-work type tasks such as image labeling, transcription, data categorization jobs, or other related bits of work.
In some sense, working with Figure Eight is similar to working Amazon MTurk jobs.
If you enjoy grinding out task based work to make money online, I'd consider Figure Eight!
Figure Eight doesn't pay a great amount of money per task, but if you work quickly, you can earn a decent hourly wage and make the most out of this gig app.
Learn more about making money with Figure Eight on their website.
Various Freelancing Websites:
I've mentioned why I love freelancing numerous times before, and I think starting your own freelancing side hustle is always a great idea.
If the concept of making money online through service based contracts or single gig jobs is appealing, you can use the following websites:
PeoplePerHour
Upwork
IFreelance
Reddit r/for hire
Linkedin
Indeed
Working as a freelancer might seem intimidating since pay can be irregular, but freelancing presents a great opportunity to develop a flexible work schedule, network, and grow as a professional.
Apps Like Uber – Making Money by Driving:
Uber revolutionized and disrupted the taxi industry, but did you know there are actually numerous other apps and platforms that function similarly to Uber?
For the sake of brevity, I won't go too in-depth with this section because the apps are all fairly similar…just become a driver, and drive people.
In any case, here are some alternative options to driving with Uber to make money if the behemoth of a platform just isn't for you:
Lyft.
Curb.
Gett.
FlyWheel.
Summon.
Drivr.
Hailo.
Kabbee.
I really suggest sticking with Lyft or Uber due to their demand, but the other apps and services are also woth investigating!
Some Final Thoughts on Gig Economy Jobs:
At the end of the day, I think we live in a world where it is easier than it has ever been to make money by using technology.
We have so much power and information right in the palm of our hands via our smartphones, and the mixture of gig-based mobile apps and websites have enabled people to start their own side hustles with ease.
Maybe side hustling is a way for you to pay off some bills, or perhaps it is  the main source of your income.
Whatever the case, how far you wish to take these miniature side hustles is really up to you, but the world is your oyster!
If gig-based economy jobs aren't really your thing, I highly suggest taking a look at some of my other posts on side hustling, including:
Additionally, if you are a fan of lists like this post, you should also take a peek at this list of 111 side hustle ideas from my friend Peter at Seller At Heart.
Thank you so much for reading.
Best of luck with your money making adventures!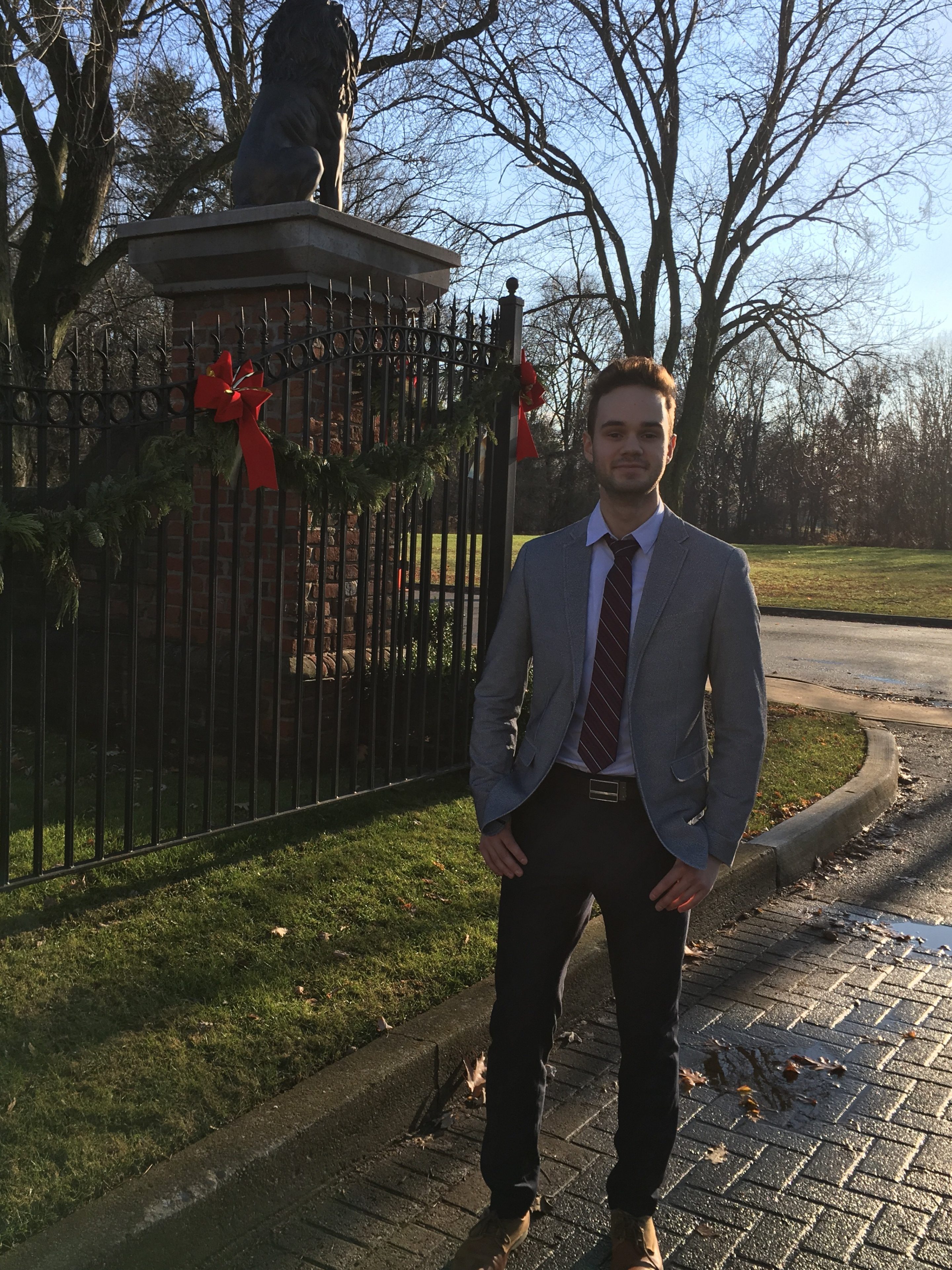 Tom is a 22 year old recent college graduate from Canada with a passion for side hustling, passive income, and marketing. This Online World is all about providing people with honest ways to make and save more money by using technology. To learn more about Tom, read his About Page!