I understand that saving money while in college can be tough. I am currently in my 4th year of college, so I've paid my dues and had my fair share of Kraft Dinner, cheap beer, lack of internal heating even in the depths of winter, and living in a slum.
College is a life stage in which earning an education is theoretically one's main job. With this beautiful endeavor comes the burden of tuition, expensive textbooks, the lack of full-time employment, and a general lack of money.
However, there are still a host of ways to save money as a student, and you shouldn't toss your financial senses out the window just because you are broke. Unless you have $0 in your bank account,  you can use this list of useful money saving tips for college students to help cut down costs and preserve your hard earned money.
Disclaimer – This Guide will Actually Contain ways to Save Money as a Student:
If you do a quick Google search for useful money saving tips for college students, you will mostly find useless lists. Why are these lists useless? Firstly, they all either filled with money saving tips no sensible human would ever actually do. Secondly, they are all hesitant to promote practices that are the least bit 'not kosher'.
Just look at this list of money saving hacks for students by Buzzfeed (but please, don't look too long).
They actually suggest cancelling your Netflix subscription and using your local library to find entertainment. Other guides I have come across suggest buying stolen goods from your local police auction (I'll stick to Kijiji), or decorating your dorm room with colored tape (uh, no).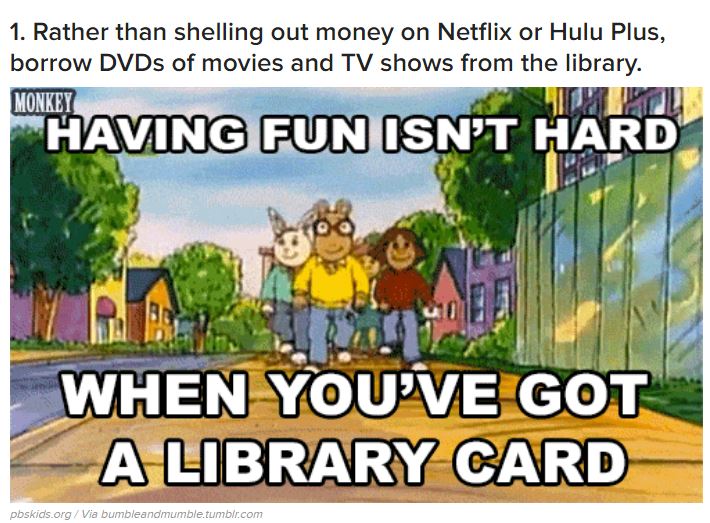 Burn in hell, Buzzfeed. A library card doesn't let me binge watch Peaky Blinders and question my self-worth.
I'm going to show you ways to save money at a student that don't ruin the quality of your life, and are actually feasible.
Download your Textbooks for Free: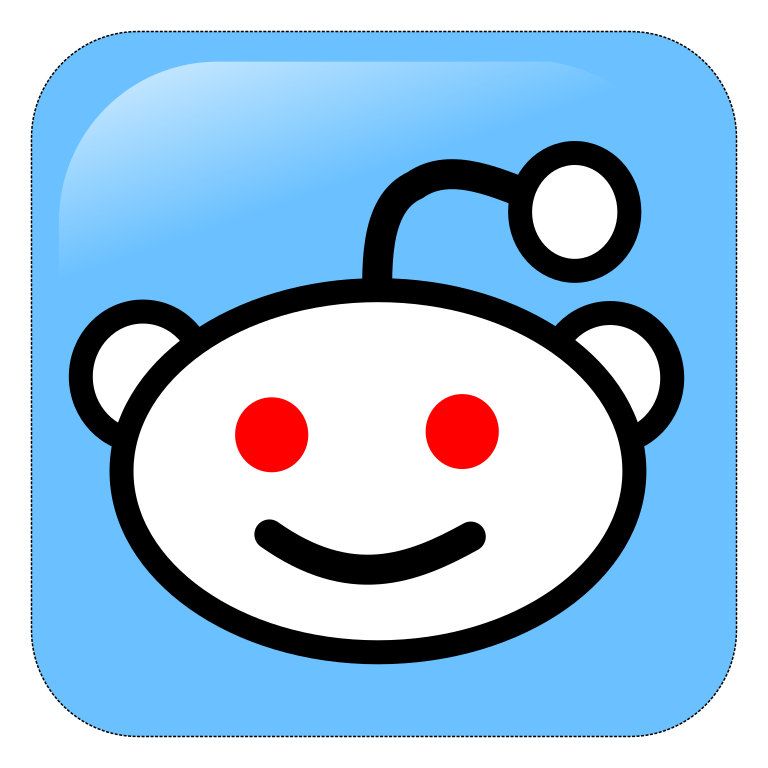 I don't mean download your textbooks from a textbook rental website or purchasing fully-priced eBooks that are extortionate in price. I really do mean download your textbooks for free.
Reddit is your best friend when it comes to saving money on textbooks. Just Google 'best place to download college textbooks for free Reddit' and look around. You will find a host of websites that share textbook files, such as Library Genesis.
Granted, a lot of these websites are in Russian, and this is somewhat shady, but it works. Reddit has allowed me to download approximately 75% of my college textbooks for free and has helped me save money as a student. I have never gotten a virus and the documents are generally high in quality.
If you're worried about piracy laws or the distribution of intellectual property, embrace your position as a student. Download your files on campus WiFi, or download in your dorm.
Yes, your college can get mad at you. In my first year of school numerous people on my floor had their routers shut off by the college IT staff. But unless you become a torrenting mastermind and start distributing software across the world, you won't get anything but a slap on the wrist.
Buy and Sell PDF Textbooks:
If you can't download a textbook for free, do the next best thing and buy the PDF version from another student. Almost every college has online buy and sell groups, and textbooks are sold in these groups every day. At my college the standard price was $10 for a textbook PDF, which is a huge margin to save compared to buying a book at full price.
Once you own a PDF version of a textbook, turn around and resell the PDF in those same buy and sell groups.
At worst, you will be out $10 for purchasing the textbook that you need for your class. Most of the time, you'll actually make a profit if you can find just 2 other students who need the book.
Additionally, since you'll always own your PDFs, you can offer textbooks for sale at the start of every semester as long as the textbook does not become too dated.
I've had several semesters in which my expenses for textbooks were either minimal, $0, or profitable. Once again, as long as you don't start distributing an alarming amount of intellectual property nothing will happen.
But I'm also sorry if you get a fine or go to jail.
Take Advantage of Free Software Offered by your College:
Before you spend money downloading programs like Microsoft Word or Excel, browse your college website to see what free software is offered to eligible students.
This money saving tip might sound like a no-brainer, but it can be easy to get carried away and over-prepare for college before it even starts. If you get a brand new laptop for school as many students do, check what software is available for free and hold-off on buying expensive programs.
Get a Cash Back Credit Card and Use it: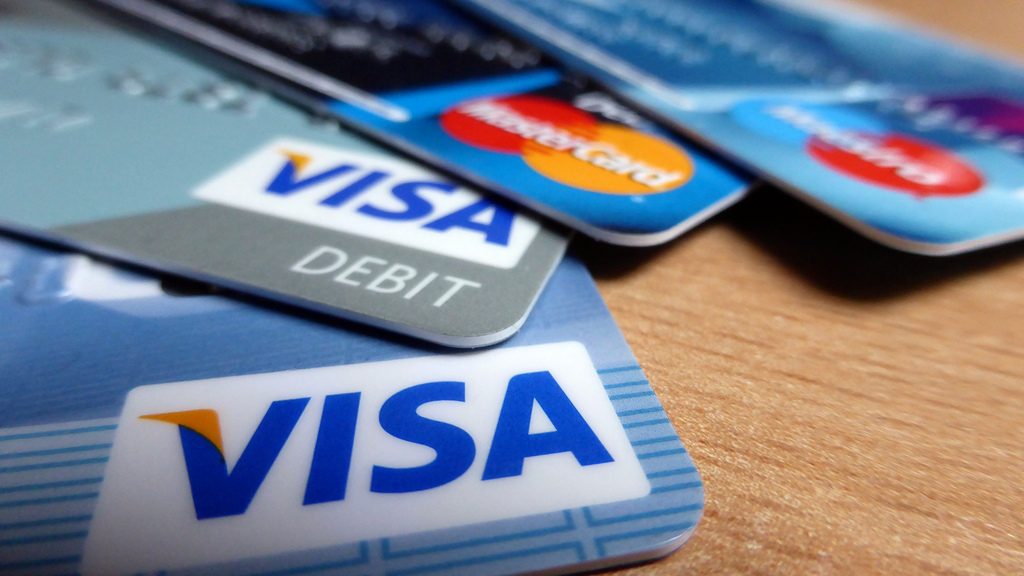 One of my money saving mistakes in college was not applying for a cash back credit card. Many cash back credit cards offer between 1-2% cash back on every day purchases, and sometimes more for groceries.
Unless you have absolutely 0 impulse control, there is no reason not to use a credit card. College can be an excellent time to begin building your credit rating, and having a cash back credit card can help you get an extra bit of pocket change every year without having to do anything.
Check out your bank's website and see what available cash back card options fit a student lifestyle, and apply! When I look back on my credit card spending over the past few years of school I have probably missed out on about $200-$300 worth of cash back rewards. Damn.
Shop Online and Save Money with Ebates: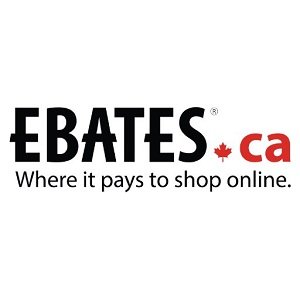 I've covered Ebates before in my post 'the best rebate and cash back apps to save money when shopping,' and it is certainly my go-to portal for online shopping.
Ebates allows users to shop online and be rewarded with cash back for their purchases. Ebates does this by essentially acting as a massive affiliate marketer. When you purchase through partnered Ebates merchants, Ebates is paid and simply pass on a portion of the money to you in the form of cashback.
Cash back amounts on Ebates generally range from 0.5%-8%, although some offers do reward users with higher amounts. Ebates also partners with popular stores and merchants like Amazon, Sephora, Roots, Groupon, Nike, Gymshark, Home Depot, Old Navy, and many more brands/companies.
Once you've earned more than $5.01 in cash back, Ebates will pay you through PayPal.
If you're going to do any online shopping, be sure to use Ebates as part of your money saving plan.
Sign up for Ebates with my referral code! You'll help me out, and new Ebates members receive a welcome bonus of $5 when they spend $25 or more within 90 days.
Take Advantage of Amazon Student Prime:


No one likes to pay for shipping. However, if you are attending Univeristy or College, chances are you are eligible for 6 free months of Amazon Prime Student.
With Amazon Prime Student, you will be eligible for free 2 day shipping, unlimited streaming for Amazon movies or shows, and hundred of playlists via Prime Music. You will also receive discounted rates on Amazon Prime for four years or until graduation following the end of your free 6 month trial period.
I recommend saving your Amazon Prime Student window for a period of time you know you'll be doing some serious online shopping, like around Christmas or birthdays. Whatever you do, just make sure to shop through Ebates to save more money when shopping online.
Other great Amazon plans include:
Be sure to take advantage of everything Amazon has to offer in order to save money in college!
Earn Rewards for Spending with Drop: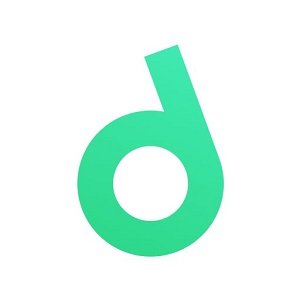 Drop is another money saving/rewards application that I have covered before, and it is truly an app that caters to millennials and students.
When you link your credit or debit card to Drop, you will be rewarded for spending. When you first download the app, you are able to select 5 merchants that will earn you Drop Points when you shop at their stores. Merchant options include Starbucks, Uber, Walmart, the LCBO, McDonald's, Sport Chek, Shell, and more!
Drop Points can also be earned through completing promotional offers which are tailored to suit your buying habits and interests.
You can then redeem Drop Points for handy rewards such as gift cards to Amazon, Starbucks, or many popular restaurant chains.
Drop Points can also stack on other forms of rewards. For example, if you selected Cineplex as one of your 5 merchants, you would earn Drop Points for buying movie tickets but you could also gain Scene Points and cash back if you used a cash back credit card. That's 3 ways to earn rewards/money with 1 purchase!
Ultimately, Drop in a great way to earn a bit of extra cash for spending at the stores you enjoy most. I would highly recommend adding Drop to your arsenal of money saving tips for student life.
Sign up for Drop with my referral link and earn 1000 Drop points ($1).
Save Money with a High-Interest Savings Account:
While I'm a firm believer in investing your money as soon as you are financially able, college is definitely not a life stage in which everyone can invest. Additionally, unless you are willing to put time into learning how to invest and becoming financially educated, you should not part with your money.
That being said, there's no reason not to park your money in a high-interest savings account if you will not be investing your money throughout your college education. If your money is going to be idle, a high-interest savings account can help dampen the blow in inflation and at least generate some return.
If you are Canadian like me, I recommend using Tangerine as your high-interest savings account. Here's why.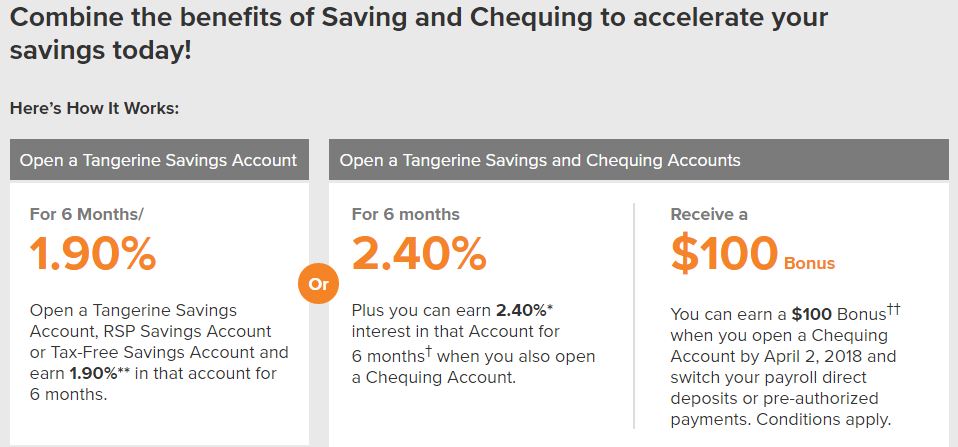 If you open a chequing and savings account with Tangerine, you will earn 2.40% interest in your savings account for the first 6 months. After 6 months you will only earn 1.10% interest, but that's not a bad option if you are unable to invest.
However, the best part about opening a Tangerine bank account is the sign-up bonus. Here's how you can earn an easy $100 by opening a Tangerine bank account.
Open a Tangerine bank account with a minimum deposit of $100.
Enter my Orange Key at sign-up: 44019264S1.
This will earn you a $50 bonus.
To earn an additional $50, simply switch your direct deposit to your Tangerine bank account for 3 months.
That's all there is to it! Once you open your account with a $100 deposit you can move more money into your high interest savings account for 6 months and then move it back to your primary bank. Alternatively, you can stick with Tangerine. Whatever the case, opening a high-interest savings account with Tangering is a great way to save money as a student and also make an easy $100.
Push Uber's Free Ride Code to the Limits: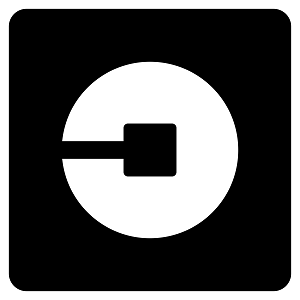 If you are like most college students and lack a vehicle, you will probably take an Uber at some point in your 4-5 years of education.
Uber is great. It's cheaper than taking a taxi, you get gum or water or random shit, and you get to hear the same story from every driver about how Uber is just their part-time hustle and they're actually a neuroscientist.
However, thanks to the Uber Free Ride system, I don't think my friends or I paid for an Uber for the first year of college. Perhaps longer.
When a new Uber user signs up with your referral code, they will earn a free ride and you will earn a free ride of up to $10 in value. If your college town is anything like mine, $10 is usually enough to get to campus or, more importantly, the bar.
If you have between 15-20 people on your dorm floor, you can all leech off of one another's Uber codes and get plenty of free rides to go around.
And, if you run out of codes to use, you can sign up with my Uber code: tomb20156ue
When it comes to travelling, don't let Uber be an expense! Rather, use Uber to save money as a student!
FLIPP your Groceries: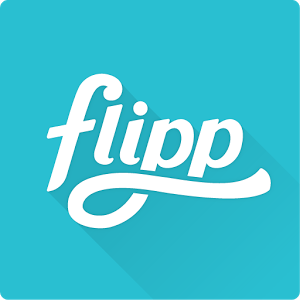 When you start to develop scurvy and can't rely on your mother's cooking for nutrition, you'll probably end up doing some grocery shopping. Personally, I hate grocery shopping. I expend my money for goods that disappear much too quickly before repeating the process on a weekly basis.
However, between your cash back credit card, shopping on student discount days (find what these are in your college town), and using the power of technology, your grocery bill might not hurt so much.
I've covered a few receipt scanning apps that reward you for buying groceries, but I have never covered Flipp. Don't get me wrong, cash back apps like Checkout 51 or Ibotta are great money saving tools for students and every day people. However, when it comes to slashing your grocery bill and saving money as a student, Flipp is the must have money saving app.
Flipp delivers the latest coupons, promotions, and deals from over 800 retailers right to your phone. All you have to do is input your postal/zip code and Flipp will display available offers.
If you find offers you like, you can clip them to your dashboard, and you can also save coupons! By taking a few minutes to plan before you shop, Flipp can significantly reduce your grocery bill and help you to save money as a student.
Everyone I know uses Flipp. My sister won't even buy chicken unless it has been Flipped and discounted to the point the poor cashier is begging her to just take the chicken and leave the store. Bottom line, Flipp is an effective money saving app.
The best part is, if none of the offers are for store you enjoy, just head to Walmart or other price-matching locations and price match. If there's a great deal out there, most major brands will match it without asking questions.
Download Flipp today and cut your grocery bill down!
Final Thoughts on Money Saving Tips for College Students:
Ultimately, while your college years might not be an affluent time, you can still implement money saving tips and a financial plan to remain on track as you pursue an education. Financial management is for everybody, not just some arbitrary income bracket or age.
However, it is also important to remember the big picture and what is important. College is a wonderful life stage. Save money, but don't do what Buzzfeed says and cancel your precious Netflix account and decorate your dorm room with duct tape (seriously, who writes this garbage?)
Just be sensible with your money, implement saving tips and tricks where you can, and don't be an idiot.
Also be sure to never buy coffee on campus because 1 coffee = $2 and that's $10/week, which is $40/month, which is $480/year, so you've essentially bankrupted yourself and ruined any chance of a happy financial future because you decided to get Starbucks every morning before class. Have fun being a stripper you impulsive fool.
Just kidding, buy your morning coffee sometimes and enjoy life.
Just use some useful money saving tips for students along the way!
If you want to checkout some more money-related posts, I recommend reading:
Thanks so much for reading!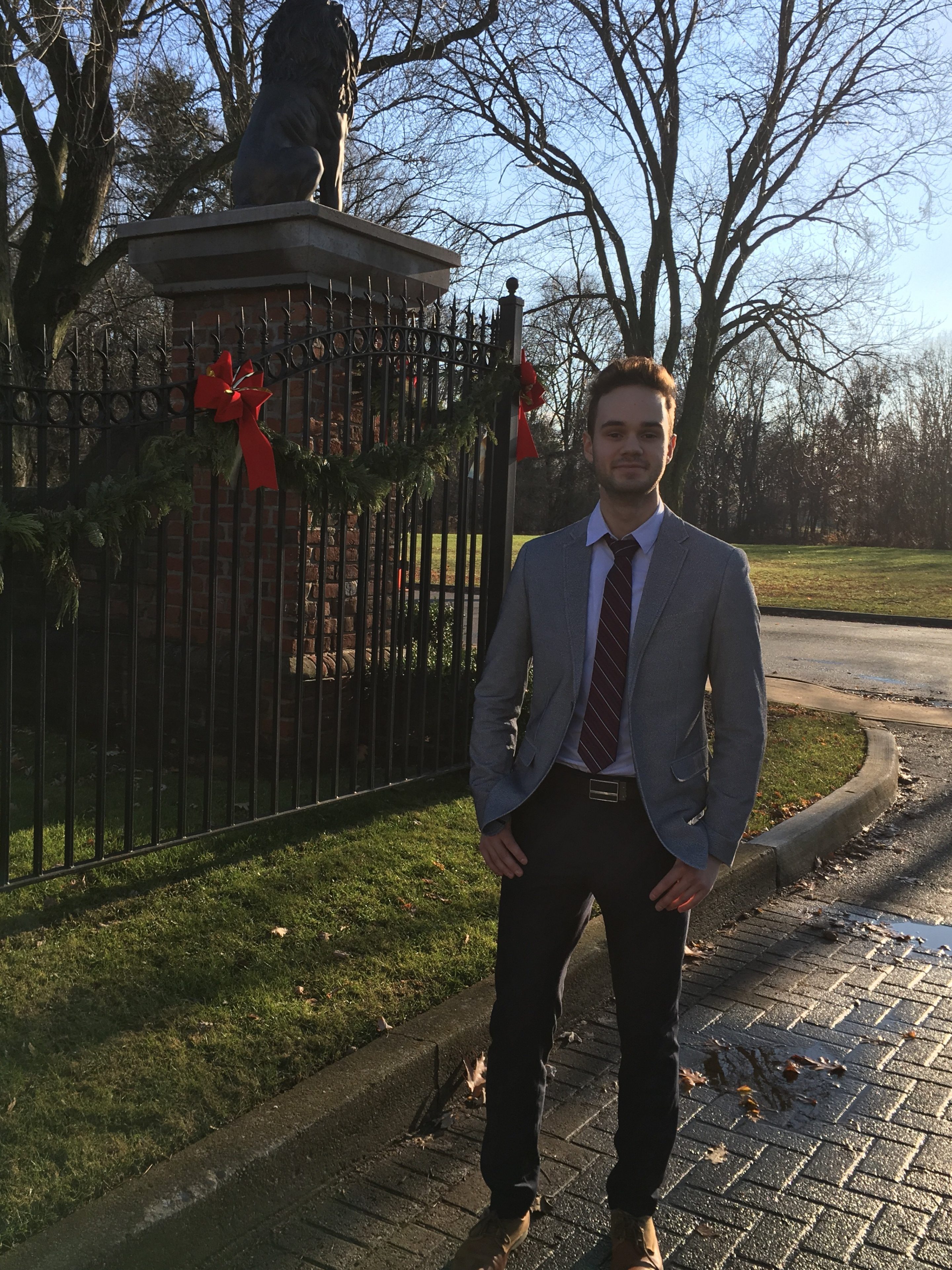 Tom is a 22 year old recent college graduate from Canada with a passion for side hustling, passive income, and marketing. This Online World is all about providing people with honest ways to make and save more money by using technology. To learn more about Tom, read his About Page!