When it comes to saving money, there is hardly a more satisfying feeling than being paid simply because you shopped. Cash back, reward, or rebate apps that save money are a dime a dozen these days, and that's for good reason.
According to the Colloquy Loyalty Census Report, loyalty program membership in 2017 growth grew by 15% to 3.8 billion, largely due to cash back incentives. If there's one thing for sure, it's that money saving apps and loyalty programs are certainly here to stay.
Finding the best rebate and cashback apps can be a difficult task however, especially considering just how many new apps and programs there are.
Furthermore, while many of these programs might seem lucrative at first, it isn't uncommon for apps to have high payout thresholds or for their offers to mysteriously get worse over time (I swear this occurs…there have been 2 different applications that dramatically changed their cash back options when I was $5 away from redeeming…)
If you're looking to find some of the best rebate and cash back apps, look no further than the following list!
The Best Cash Back and Rebate Programs:
Drop: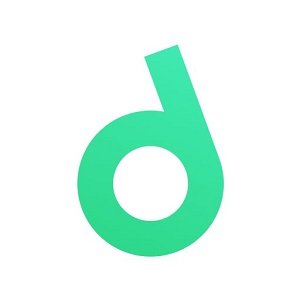 Drop is the first money saving application on my list, and for good reason. Designed to "supercharge your credit and debit cards," Drop is an easy-to-use app that rewards users for shopping at up to 5 merchants of their choice.
All you have to do is link your debit or credit cards to Drop, and you will earn Drop Points when you spend on active offers. Drop states they have the latest security features, and you can read more about their commitment to user security here.
So how does Drop work? When you download the app, you will have to select 5 of your favorite merchants from options including:
Starbucks
Amazon
The LCBO
Uber
WalMart
McDonald's
And several more options.
When you spend money with a linked card at any of the 5 merchants you select, you'll earn points. Drop also tailors future bonus offers based on your purchasing habits and brand preferences.
As I mentioned in my post 11 ways to easily earn passive income, I'm a firm believer in setting up the most automatic, passive methods first before moving onto money making applications that require work.
Drop is appealing because you can set it up and just forget about it. Granted, it is an app that caters slightly towards millennials, but it's still pretty neat.
Additionally, Drop Points can be accumulated while still earning cash back from your credit card or earning points from different reward programs.
For example, if you paid with a cash back credit card at Starbucks, had Starbucks Rewards, and selected Starbucks as 1 of your 5 Drop merchants, you'd earn with all 3 methods. Who knew buying coffee could be so fun!?
Drop Points can be redeemed for a variety of rewards such as gift cards to Amazon, Starbucks, and many popular restaurants. Payouts happen fairly quickly, and users are notified of their awaiting rewards via email.
Available Countries: Canada, U.S.
Platforms: Android and IOS.
Passiveness Level: Minimal work required.
Earning Options: 5 merchants + additional offers
Score: 5/5.
Sign up for Drop with my referral link and earn 1000 Drop points ($1).
Ebates: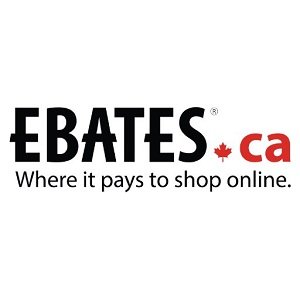 Ebates is another cash back platform that can save you money, and it's also somewhat of a no-brainer like Drop. Ebates is also very simple: just shop through their affiliate stores and be rewarded with cash back. That's all there is to it.
In other words, if you shop online, look on Ebates and buy it through their website if possible. Ebates has an incredibly extensive array of merchants and products to choose from, with cash back amounts typically ranging between 0.5%-8% but sometimes reaching as high as 30%.
Amazon, Sephora, Groupon, Old Navy, Home Depot, Forever 21, and so many other stores are partnered with Ebates and have products available. All you have to do is look.
If you think this is too good to be true, note that Ebates is essentially a massive affiliate marketer. Ebates is paid by the merchants we all shop from, and then pass on some of their affiliate earnings to us in a "cash back" sort of deal.
When you purchase an eligible offer, you should see the money appear in your Ebates account within seven days.
Once you click through to your store of choice and make a purchase, the cash back will show up in your Ebates account. Your Ebates earnings will be paid out after it has been in your account for 60 days, and will be paid with PayPal on the 15th of February, May, August, and November.
You must have $5.01 or more in your account to be paid (excluding sign up bonuses or referrals), although your Ebates balance will carry over to future pay periods.
I've earned just over $10 since using Ebates to shop on Amazon, and the money was paid on time to my PayPal:


Available Countries: Technically global, but offers Canadian and U.S. merchants (this may impact your shipping).
Platforms: Android, IOS, desktop.
Passiveness Level: Minimal work required.
Earning Options: Extensive.
Score: 5/5.
Sign up for Ebates with my referral code! You'll help me out, and new Ebates members receive a welcome bonus of $5 when they spend $25 or more within 90 days.
Butter: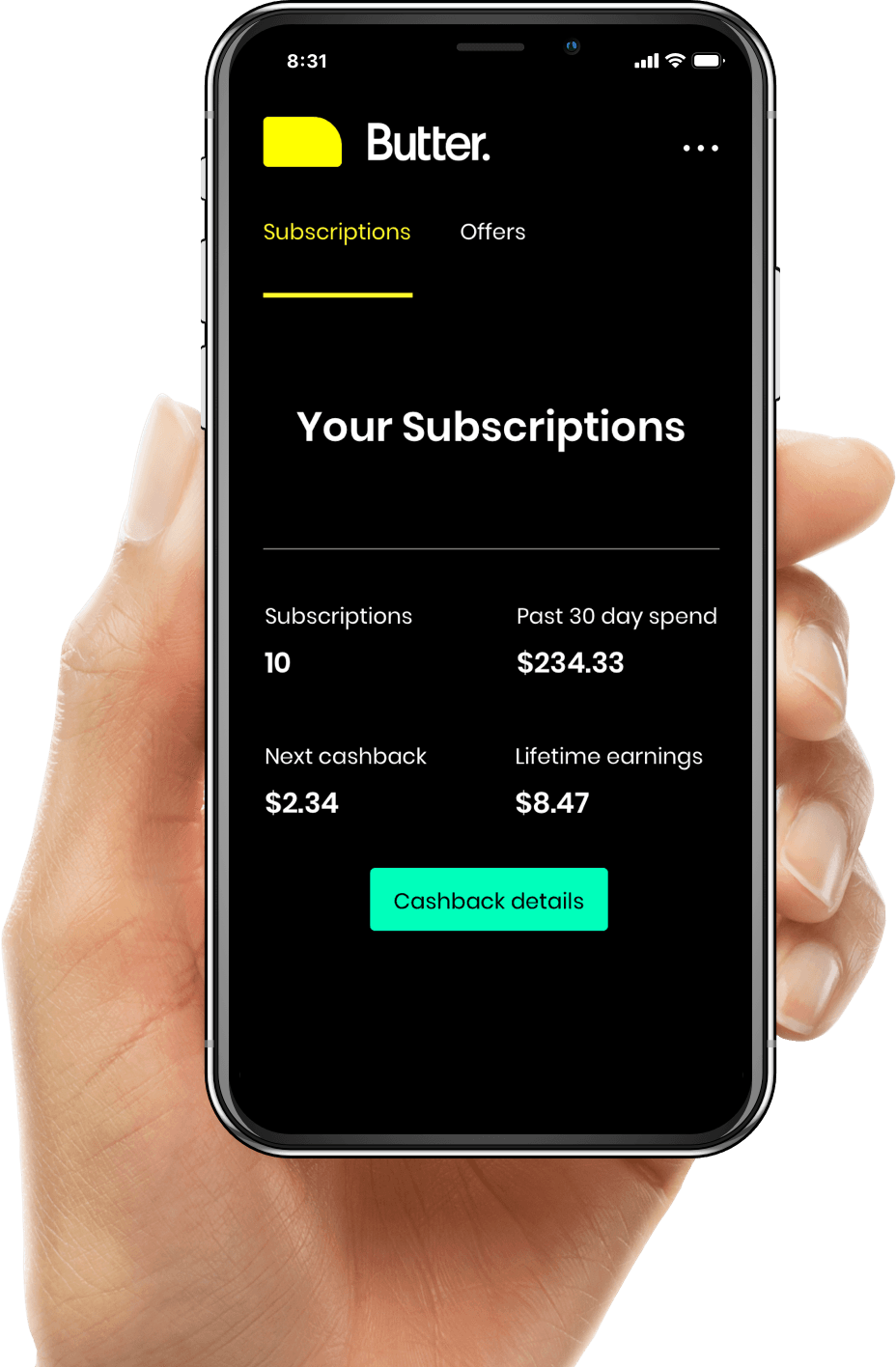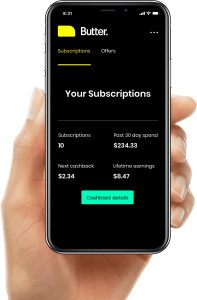 Butter is an interesting and relatively new cash back app that rewards users for connecting certain subscription services/their credit card to the app.
Just as Drop rewards you for shopping at your favorite store, Butter grants users with cash back for enjoying their favorite services.
Butter is currently in Beta, but the cash back process is simple: sign up for Butter, and receive 1% cash back for certain subscriptions.
Butter is essentially paying users 1% cash back for their data, and the app will make other recommendations to you based on your preferences.
However, at it's core, Butter is a great way for users to earn some money for paying for services they already use and enjoy.
Some of the subscriptions/memberships that work with Butter include:
Netflix.
Amazon Prime.
Dropbox.
Spotify.
Costco.
GoodLife Fitness
And hundreds of more services or subscriptions…there are a lot of options.
Once users accrue $25, Butter will send the money to your bank.
1% isn't an immense amount of cash back, but if you really love subscriptions/memberships, you might be able to cash out once a year with Butter.
Just note, RBC Visa Platinum Card holders can receive 2% cash back.
Available Countries: Canada
Platforms: Website.
Passiveness Level: Requires initial account setup and subscription linking, nothing more.
Earning Options: Only good if you spend a lot of money on subscriptions due to the $25 cash out threshold.
Score: 2/5.
Read more about the Butter rewards system here!
Dosh: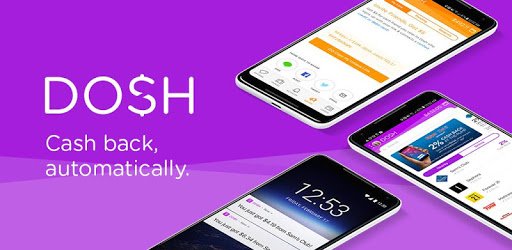 Dosh is a relatively new cash back app on the scene, but it is certainly making rounds in the world of savvy shoppers!
Dosh, like Drop, is very straightforward. Just connect your card to the app and then enjoy cash back when you shop at a variety of different stores.
So, what stores does Dosh even partner with?
Quite a few, including:
Walmart
Target
Walgreens
Nike
Forever21
Guess
And plenty, plenty more.
I have to say, Dosh also has a leg-up on Drop in that you can earn cash back through some other handy offers as well.
For example, you can earn cash back rewards when you book travel arrangements through Dosh, and you can even earn more money by referring businesses to the Dosh program!
Say…say what?
That's right, you can actually earn 20% of the fees any business partnering with Dosh pays for 2 years if you get them to sign up for the program. Personally, I don't know many business owners, but you might!
Dosh has a payout threshold of $25, which is somewhat steep for cash back apps and programs, but the initial $25 isn't impossible to reach.
Dosh offers a $5 signup bonus, and you can earn $25 when you book your first travel arrangement through the Dosh app.
Ultimately, Dosh is a great way to earn cash back when you shop and save money every year!
Available Countries: United States.
Platforms: Android and IOS.
Passiveness Level: Requires initial account setup and subscription linking, nothing more.
Earning Options: Plenty of signup bonuses to hit the $25 threshold quickly on the first round.
Score: 4/5.
Learn more about Dosh on their website.
Swagbucks: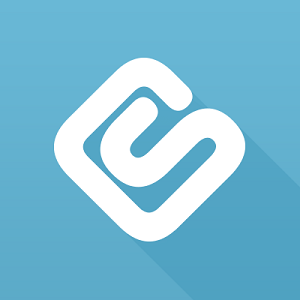 I've mentioned Swagbucks before in my passive income post and phone farming guide, and I am a staunch supporter of the platform. Swagbucks is a versatile way to make money online, and offers users the chance to earn with surveys, download offers, videos, or shopping.
I will admit that Ebates generally pays more in cash back than Swagbucks, but if you are a Swagbucks user and are looking to accumulate more Swagbucks in order to cash out, you might consider doing your online shopping with Swagbucks rather than Ebates.
Swagbucks has a fairly extensive list of partners, including Amazon, Sephora, Macy's, RONA, Home Depot, Nike, and Roots. Most cash back incentives fall in the 1-3% range, but you will also see offers for 5-15% at times.
Swagbucks allows you to redeem your points in a variety of ways, with the most common options being gift cards at Amazon, Starbucks, iTunes, or other stores. The minimum payout threshold is also $1 for many gift card options, and payments are fulfilled within 1-2 weeks.
Available Countries: U.S., U.K., Canada, Australia, Ireland.
Platforms: Android, IOS, desktop.
Passiveness Level: Minimal work required.
Earning Options: Variety of partners, but fewer stores and less cash back than Ebates.
Score: 3/5.
Sign up for Swagbucks with my referral code and gain 300 Swagbucks ($3) when you earn 300 Swagbucks of your own!
The Best Apps that Pay for Scanning Receipts:
Ibotta: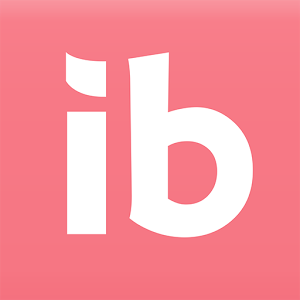 While I am planning on making a post on the best receipt scanning apps that pay at some point in the future, that day is not today (I simply don't grocery shop enough at this point in life to have enough data to play with).
That being said, I have used Ibotta in the past, and it is one of the better known and reliable receipt scanning apps that pay.
So what is Ibotta?
Ibotta is a cash back program that pays users for buying products from select stores and partners. Simply go shopping, send a picture of your receipt with the Ibotta app, and earn cash back on eligible items/offers.
Chances are, not every item on your shopping list will earn you cash with Ibotta, but Ibotta currently partners with over 300 retail chains, including Walmart, Publix, Walgreens, CVS Pharmacy, Target, and many more popular shopping destinations. You shouldn't have much issue with getting Ibotta to start earning.
Money you earn will appear in your Ibotta account within 48 hours. You won't make a fortune with Ibotta, but you can realistically expect to earn around $20-$30 per month if you are the primary spender in a family of 3 or 4 people.
Groceries are really where Ibotta shines, but the app can also earn you cash at certain hotels, restaurants, clothing stores, or home good stores.
Users must accrue $20 before cashing out, and payment methods include PayPal or various gift cards.
At the end of the day, Ibotta is one of the most popular receipt scanning apps around, and it is a great way to increase your annual cash back earnings.
Available Countries: U.S.
Platforms: Android, IOS.
Passiveness Level: Requires 1 minute to scan and upload receipt.
Earning Options: One of the better receipt scanning apps. 
Score: 4/5.
Sign up for Ibotta with my referral code dehkxte and receive a $10 sign up bonus!
Checkout 51: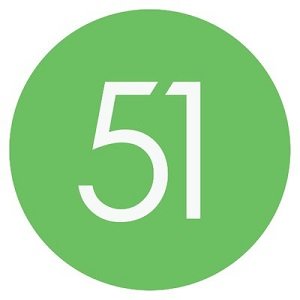 I decided to include Checkout 51 on the list of cash back apps and websites because Ibotta isn't available in Canada and Checkout 51 provides Canadians with a reputable receipt scanning app.
Checkout 51 works the same way as Ibotta. Checkout 51 partners with almost every Canadian grocery store, Costco, Canadian Tire, Dollarama, Walmart, and several other partners.
When you purchase eligible items and upload a receipt for proof of purchase, you will also earn cash back. Items typically earn less than $1 in cash back, but occasional offers like razors or beauty products can earn more.
For example, I just bought some cold medication this week, and Checkout 51 had a $4 cashback offer: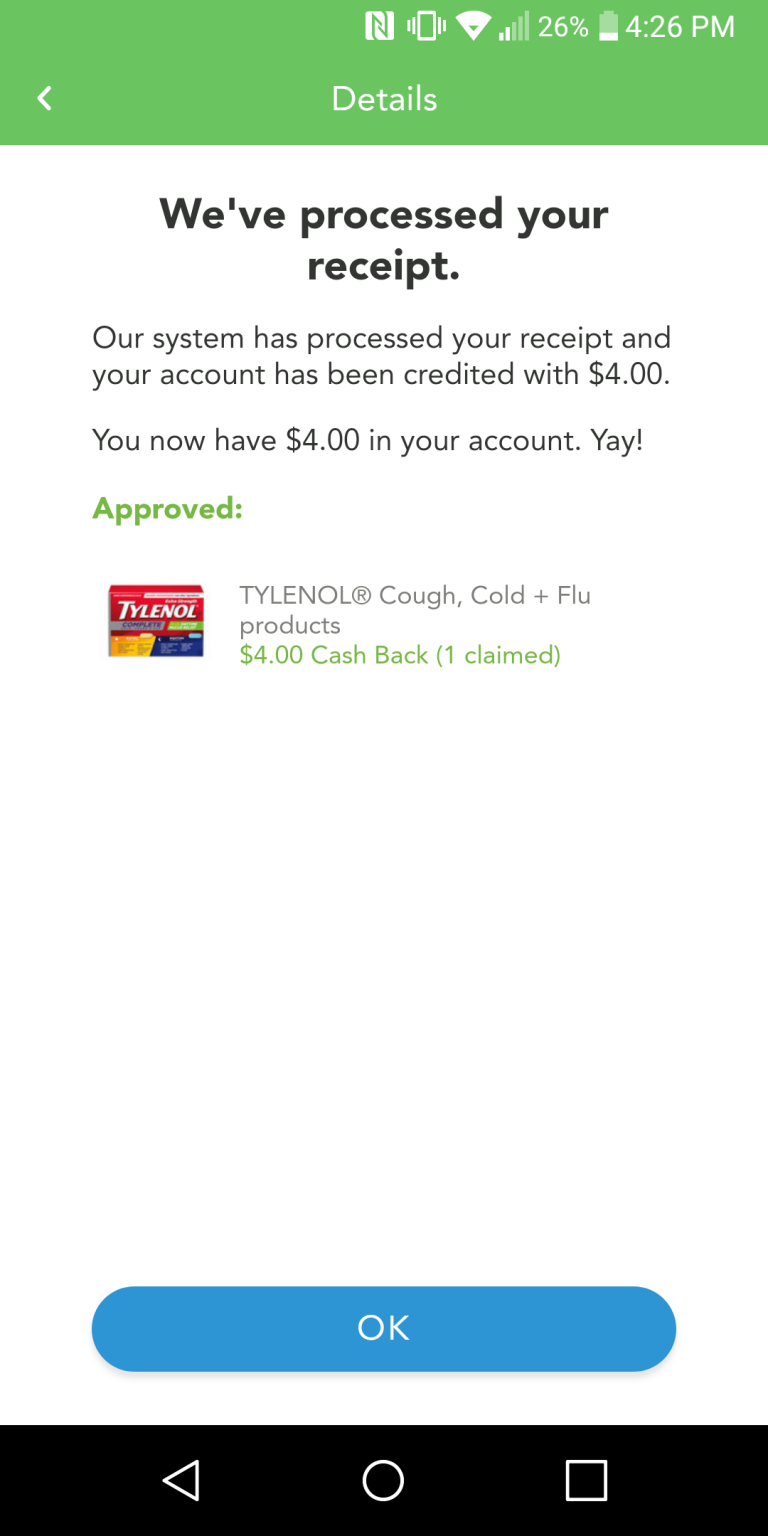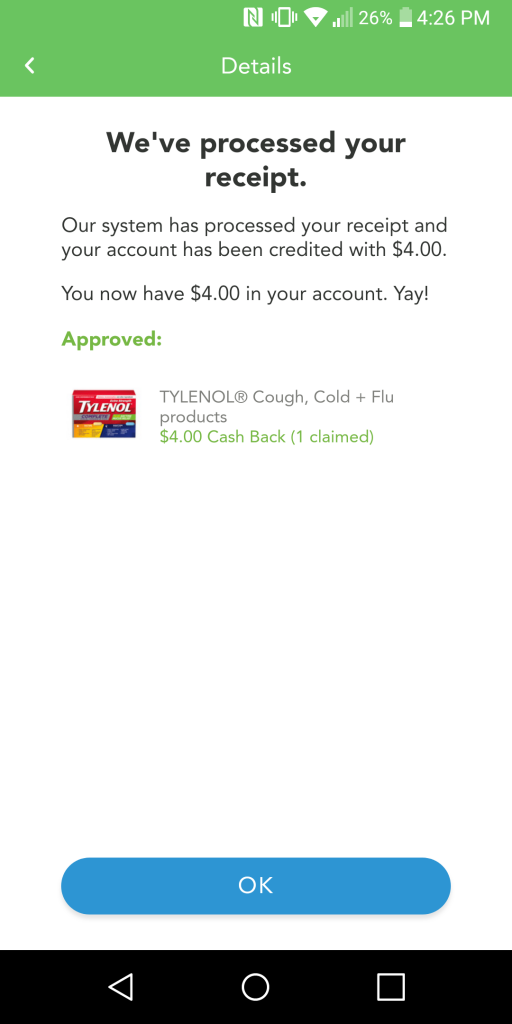 If you frequently shop at the stores that are partnered with Checkout 51, it might not be a bad idea to give the app a try for a few weeks!
Like Ibotta, if you frequently grocery shop and enjoy the Checkout 51 offers, you can expect to earn around $20-$30 per month.
If you don't enjoy the items that are frequently listed on Checkout 51, it might take a bit longer to reach your $20 threshold.
One must-know tip for Checkout 51 is to check in with the app on Thursday mornings. New offers for Checkout 51 go live on Thursdays at 12:00 AM in each time zone, so users who get an early start can load up on their rebate offers before the expire the following Wednesday.
It is also important to note that Checkout 51 can be used in conjunction with Ibotta, so use both receipt scanning apps to earn if you live in the United States!
Available Countries: Canada, U.S.
Platforms: Android, IOS, desktop (sort of).
Passiveness Level: Minimal work required.
Earning Options: Moderate.
Score: 3.5/5.
Sign up for Checkout 51 and start earning cash back when you shop.
Paribus: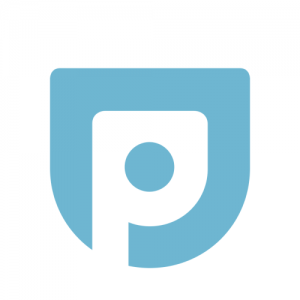 While Paribus isn't the most traditional receipt scanning app or rebate program, it is still an excellent way to save money when shopping by reclaiming some lost savings!
With Paribus, users can have their receipts monitored to detect possible rebates or price drops that could save money even after a purchase has been made.
To get Paribus to work, all you have to do is:
Sign up on their website.
Connect Paribus to the email address where your receipts are sent from online shopping.
Paribus will then monitor these receipts and look for price drops.
If the item you purchased is eligible for a price adjustment, Paribus works with the retailer to retrieve your rebate.
So, in a nutshell, Paribus offers a sort of price protection whenever their system detects it can do so. Not bad for passive savings!
Paribus is currently partnered with a variety of stores, including Target, Old Navy, Walmart, Best Buy, Kohls, and dozens of other retailers.
Paribus also monitors the timeliness of guaranteed deliveries from Amazon or Walmart. If orders are delayed or late, Paribus will contact the merchant to seek compensation.
Paribus has saved their users $24 million dollars according to their website, and the combination of price protection and delivery monitoring is a very savvy combo.
Available Countries: U.S.
Platforms: Android, IOS.
Passiveness Level: Purely passive savings once account setup is complete!
Earning Options: A great rebate app that doesn't even require you to scan receipts! Truly a solid app if you shop online frequently.
Score: 4/5.
To sign up for Paribus, just head to their website and create a profile and start saving money today!

Caddle: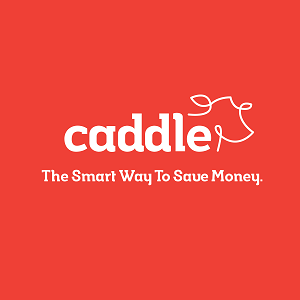 Caddle is another exciting cash back app that lets users earn money in a variety of ways!
Caddle is actually a Canadian app that also appeared on Dragons Den, and this app is one of the newer players in the field of money saving apps.
With Caddle, you can save money with cash back rebates, but you have a few options to earn money, including:
Scanning and uploading grocery receipts for proof-of-purchase.
Answering surveys about shopping habits or other lifestyle questions.
Watching specific advertisements via the Caddle app.
Shopping at specific online stores or buying certain products online.
Writing reviews and interacting with brands.
In a sense, Caddle is sort of like Checkout 51 meets Drop meets online survey sites. There are certainly a lot of ways to save money with Caddle!
My favorite part about Caddle is that upon signing up, you can earn between $7-$8 just by filling out your personal information, signing up with your email, and answering a few surveys.
Additionally, unlike many other cash back apps, Caddle offers more than grocery rebates, and some of the offers are very lucrative. With Caddle, users can earn more than $20 cash back for certain offers like shopping on Amazon or specific retail stores: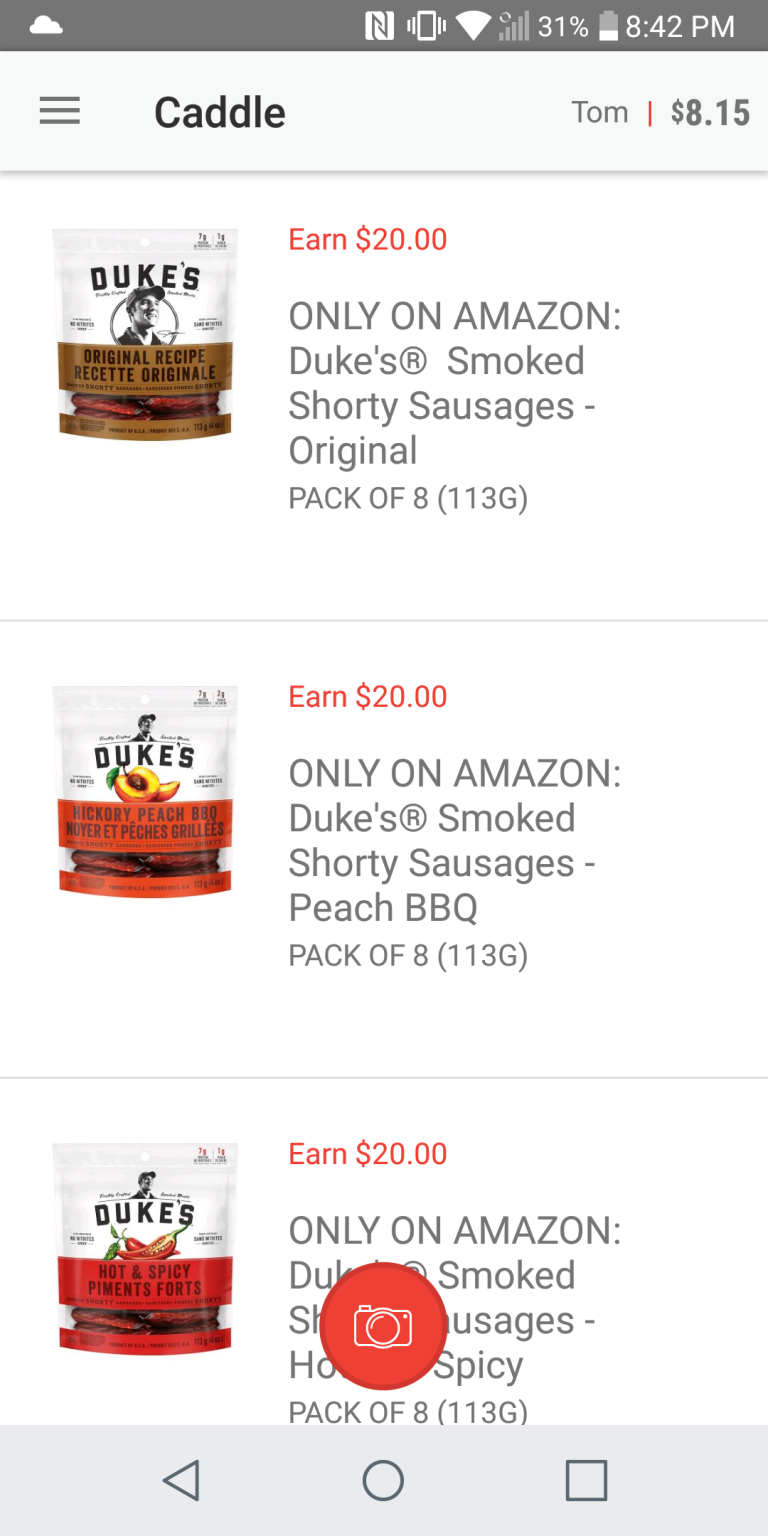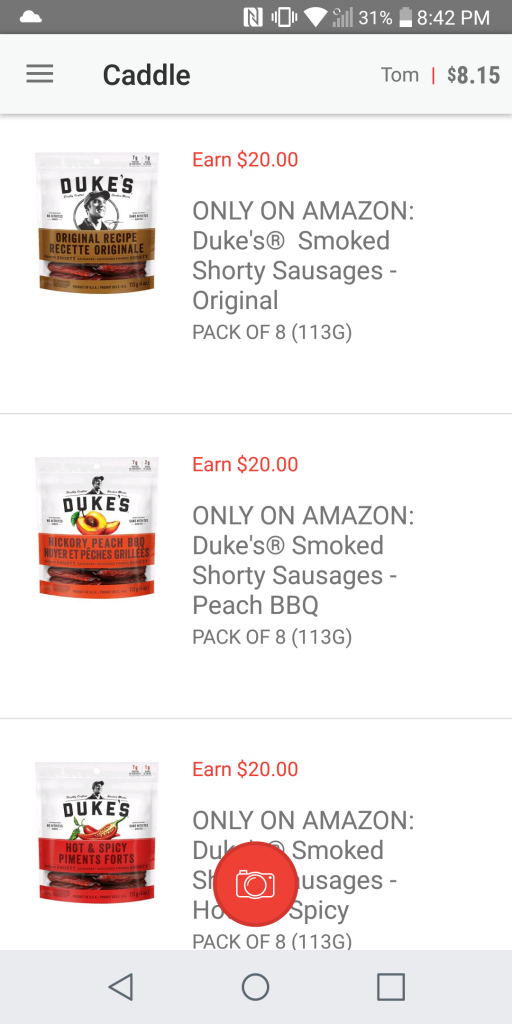 Look at that, you can earn $20 for buying 8 packs of Jerky! Caddle has similar bulk-buying rebates for sauces, teas, coffee beans, snacks, fitness snacks, and loads of other items.
If you are looking for a money saving app that has some more exciting cash back offers and opportunities to save, Caddle might the worth looking into!
Caddle has a cash out threshold of $20, but you can definitely reach your first $20 mark quite easily thanks to the signup bonuses.
Caddle pays their users via cheque, and the app refreshes their offers quite regularly.
The main downside of Caddle is that they don't specifically partner with major stores like Walmart, instead signing on many speciality brands or smaller chains. However, Caddle does list generic offers (like produce or meats) that would be eligible from any receipt.
Available Countries: Canada.
Platforms: Android, IOS, Desktop.
Passiveness Level: Requires some minimal amount of effort to upload receipts, a bit more to answer surveys or watch ads.
Earning Options: A great cash back app for Canadians who are looking to save money when shopping.
Score: 3.5/5.
Sign up for Caddle today and start saving! Use the code TOM43988 to earn an additional $1 upon signup!
Receipt Hog: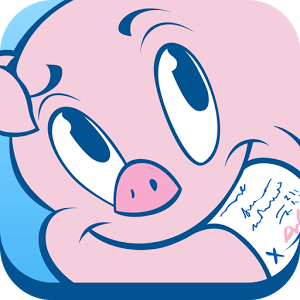 I'm editing this post as of 08/08/2018 to include Receipt Hog on my list of awesome receipt scanning apps.
I'm normally against going to extreme measures to earn a few extra bucks, and I don't want my passive income or frugal endeavors to consumer my life.
However, I'm not opposed to scanning my grocery receipts to earn some extra money because I keep my receipts anyway for budgeting purposes.
Anyway, rant over…how does Receipt Hog work?
Well, it's very similar to other receipt scanning apps. You just shop, scan and upload a receipt, and earn: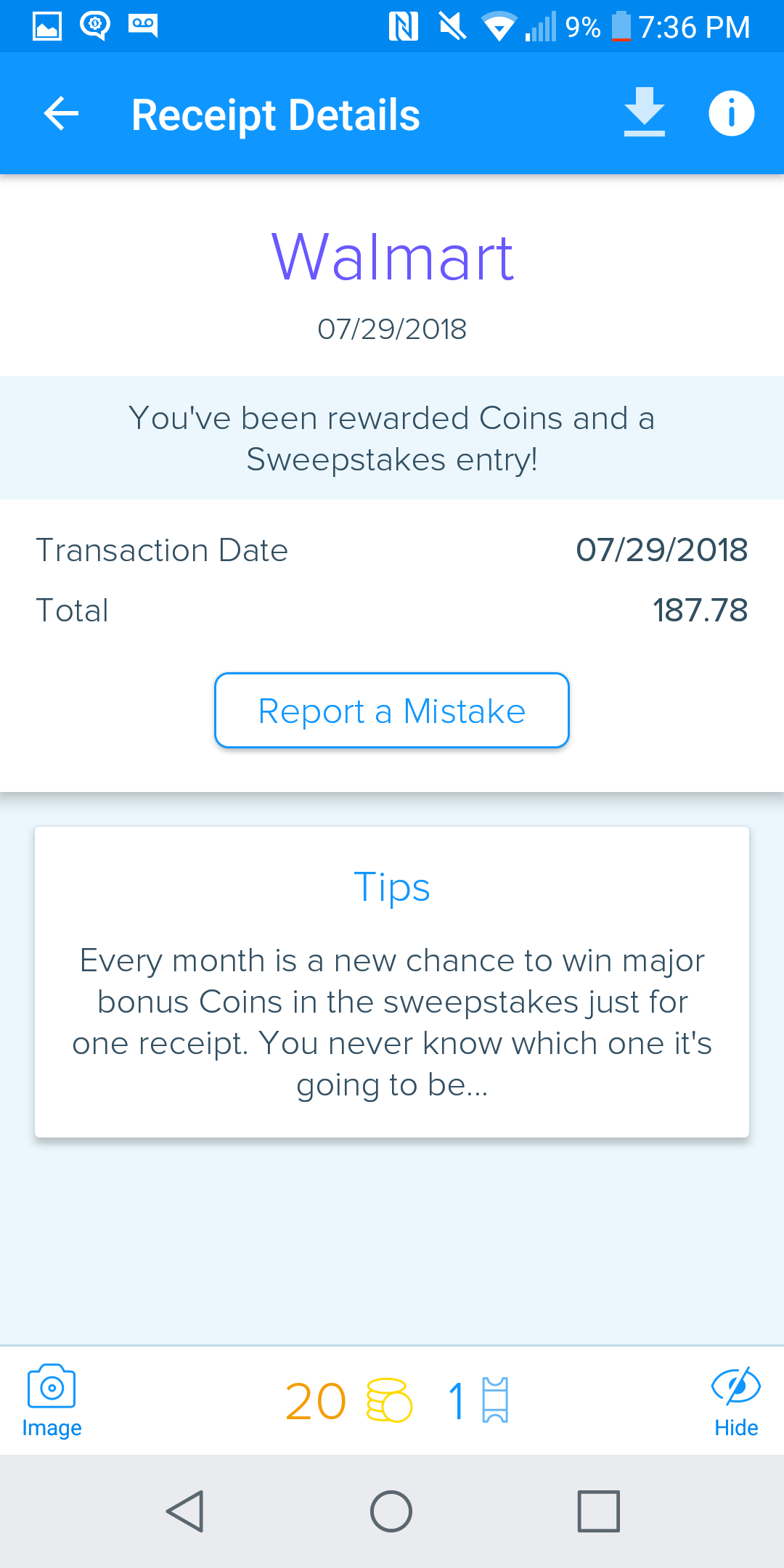 Receipt Hog is a great app because you can shop anywhere and upload any receipt to earn coins.
With your Receipt Hog coins, you can earn Amazon gift cards, pre-paid Visa cards, or PayPal cash.
Users can also earn Receipt Hog coins in a variety of ways besides receipts.
For example, Receipt Hog grants bonus coins for answering in-app surveys, and the Hog Slots game allows users to earn extra coins or rewards in a game of chance: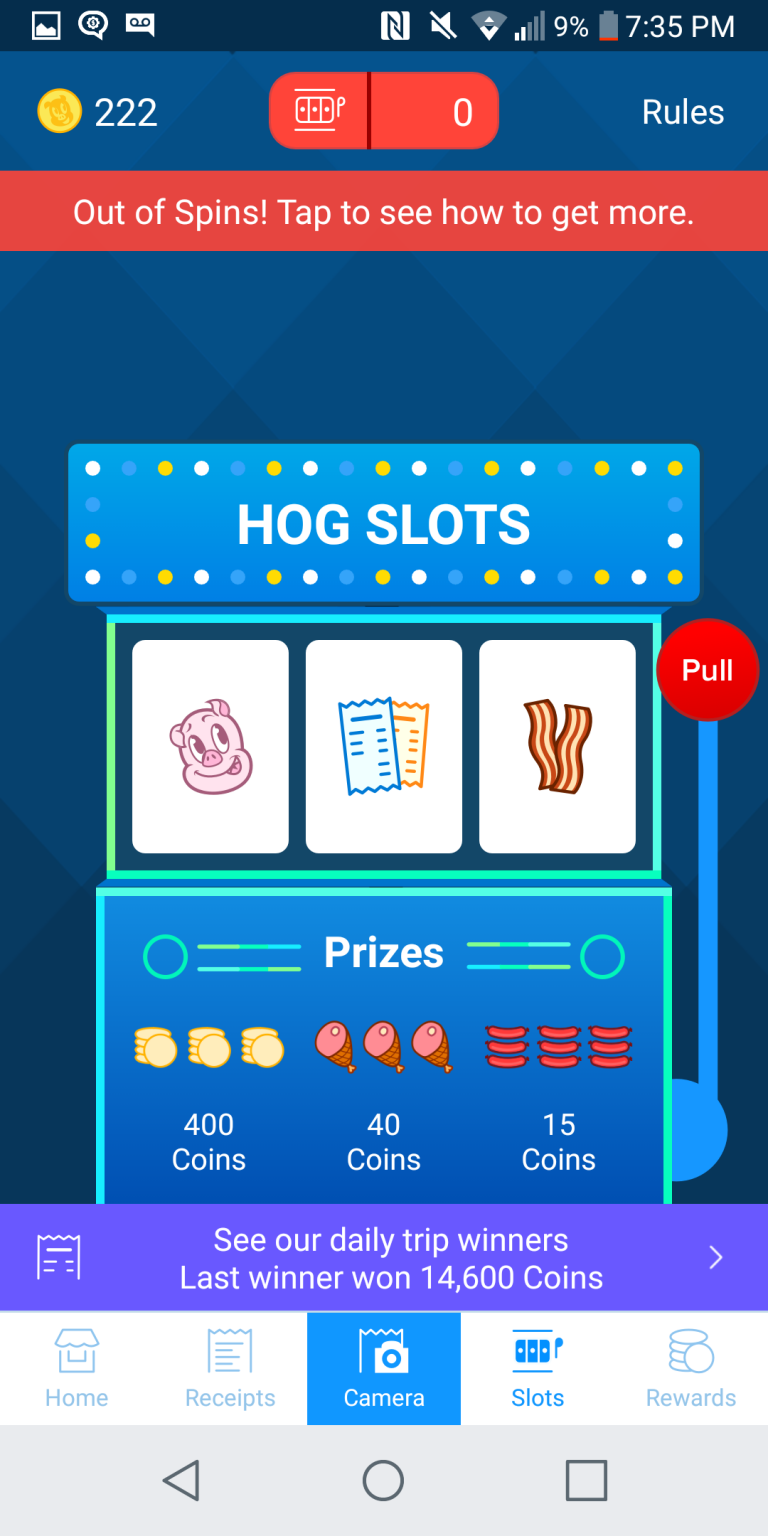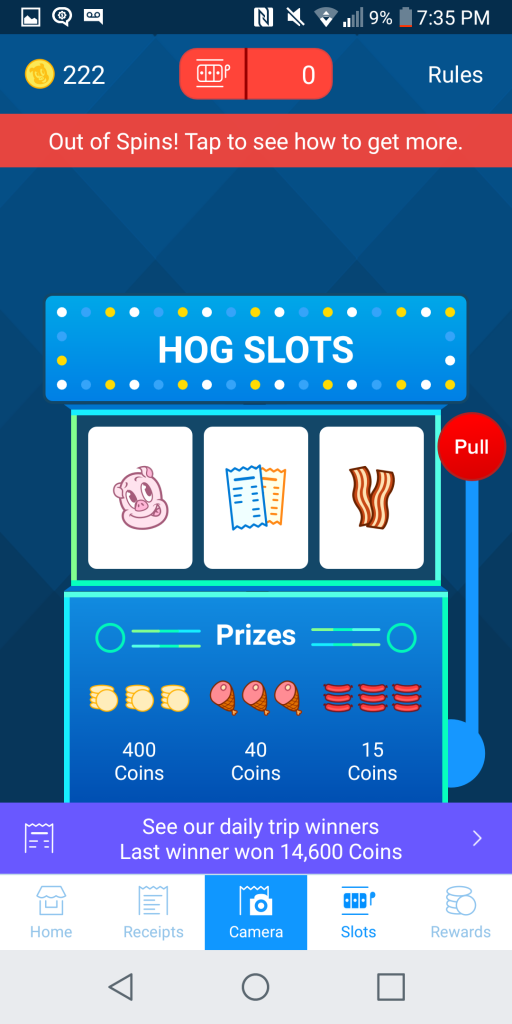 200 Receipt Hog coins is equal to $1, and most of the receipts I've uploaded have granted me 20 coins, or $0.10.
Ultimately you won't earn a lot of money with Receipt Hog, but it is a consistent receipt scanning app that pays and way to earn some guaranteed cash back.
Available Countries: Canada, U.S, U.K.
Platforms: Android, IOS.
Passiveness Level: Minimal work required.
Earning Options: Uploading receipts, answering surveys, Hog Slots.
Score: 3/5.
Learn more about Receipt Hog here.
Using Rebate and Cash Back Apps to Earn:
None of the above applications will earn you hundreds of dollars per month (unless you have a serious shopping budget). However, if you take advantage of a few of these popular rebate and cash back programs, you might be surprised at how much you can earn per month.
They might seem tedious or irrelevant at the start, but even completely passive reward apps like Drop or receipt scanning apps like Receipt Hog can make a difference over time.
I hope you have enjoyed reading!
I will be sure to update this list of rebate and cash back apps if higher paying apps emerge!
If you want to take a look at another post on money-management and saving, I suggest checking out my guide on how to start investing!
Catch you guys in the next post!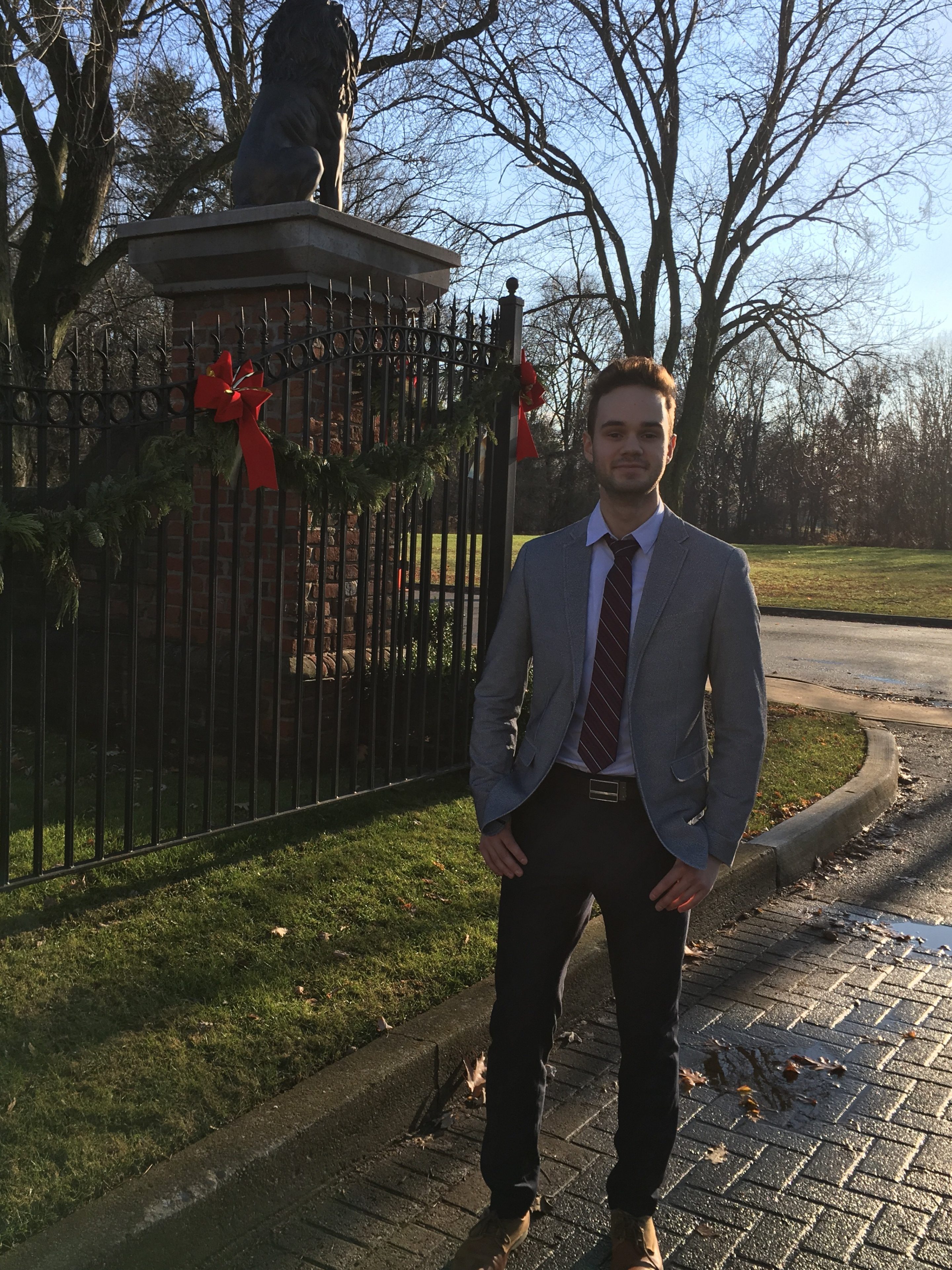 Tom is a 22 year old recent college graduate from Canada with a passion for side hustling, passive income, and marketing. This Online World is all about providing people with honest ways to make and save more money by using technology. To learn more about Tom, read his About Page!